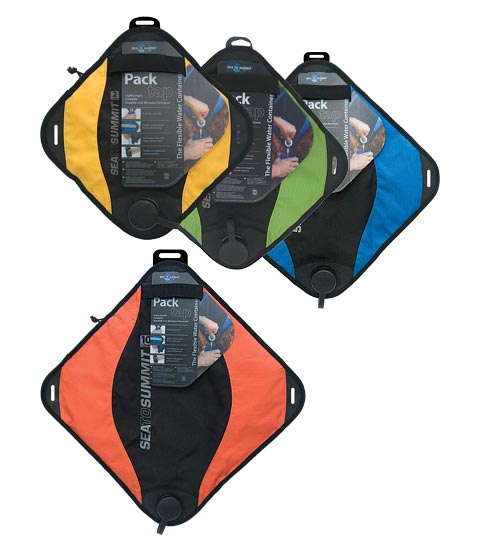 The Pack Tap by Sea to Summit is exactly what you need to make your life easy and comfortable when you're going out on camping, rafting, kayaking or any other outdoor activity. This is a great camping gear – so simple and so smart, the Pack Tap Water Reservoir gives you an easy, accessible way to store water – simply hang it from a tree at your campsite and you have bulk water on tap.
It has double layer tough Mylar bladder, 420 D ripstop nylon exterior, easy one-handed operation and security cap on tap. The multiple Hypalon lash points allow you to hang or secure the Pack Tap in many spots. This is so accessible and comfortable, as you're not just bringing carry-on water bottles with you; with the Pack Tap you're literally having running water on your campsite.
Going out camping usually means you'll have to get by with basics only. Heck, for most of us it's part of the fun. Regardless, there are things that will have to be done, whether we're using basics or not. Running water is always needed, and for that reason – always appreciated. The Pack Tap is a great solution for any camping adventure, it comes in four different sizes, depending on how long is your trip and how many of you are there. The total weight and sizes: [2L] 3.8oz (108g); [4L] 4oz (114g); [6L] 4.4oz (124g); [10L] 6.8oz (192g). Easy to carry, easy to use – your running water outdoors.
Buy This Item