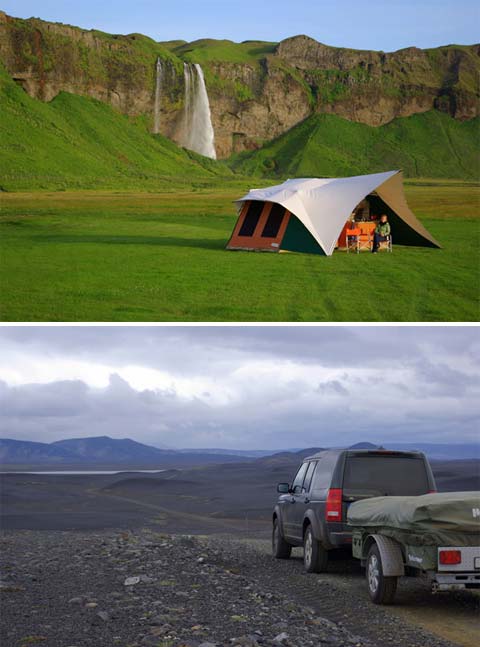 Completed with new design and technology, the Holtkamper Kyte is full of nifty gadgets. The trailer is made of anodized aluminum with large 13″ car wheels; the tent frame is galvanized and epoxy coated; it's suitable for off-road travel and can easily be towed by small cars. It also has a mobile kitchen unit on wheels, storage space, and a comfortable slatted lift-up bed – No doubt, this is the perfect gear for campers.
One of the coolest features of this tent is its kyte-shaped awning; floating above the ground, the awning needs no poles or rope – the strong and lightweight suspended carbon fibre mast of the awning keeps it taught and extremely durable.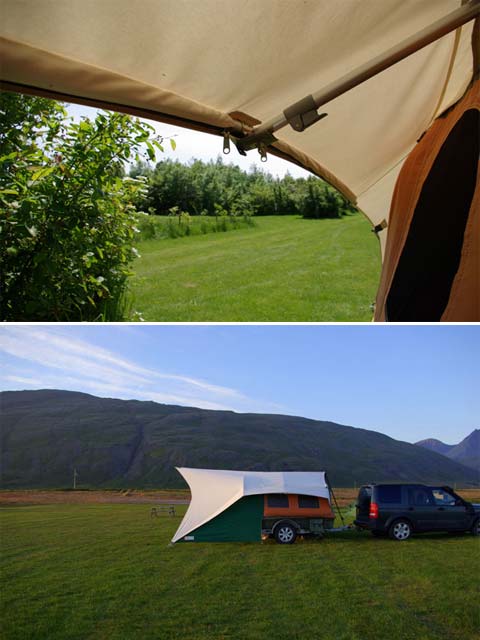 Thanks to the automatic Membrane Airco Tent system and a unique 'climate chamber', created between the two roof layers, you can control the climate in your tent; during hot weather, simply open the roof and the hot air will flow out; the air under the outer roof escapes straight away as soon as the sun causes the temperature to rise; when it rains, the climate chamber prevents condensation, and in cold weather it retains the heat.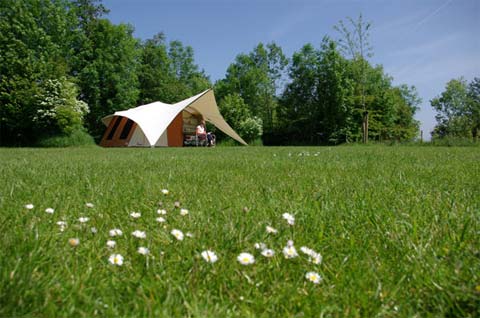 When it's time for bed – retire to your sleeping cabin, where a slatted bed with a 210 x 155 cm king size mattress awaits. Need some air? open a window, and dont worry, a huge ventilation wall with mosquito netting will keep those nasty pests outside. Under the bed, and in the kitchen, you will find lots of luggage space, and the Pack-N-Go System even makes it possible to access the luggage space without folding out the tent.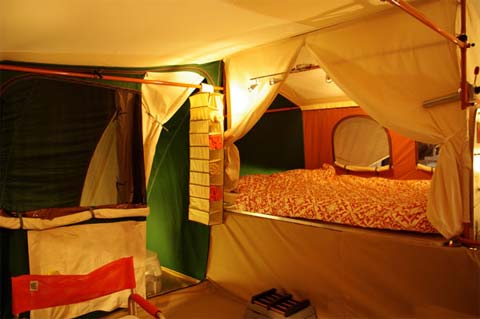 Hungry? Check out this outdoor kitchen, featuring a three-ring gas range, covered with a glass plate; two spacious shelves with countless drawers for spices, cutlery and pasta; a practical water supply for rinsing your hands, and a fridge for dairy products and cold drinks.