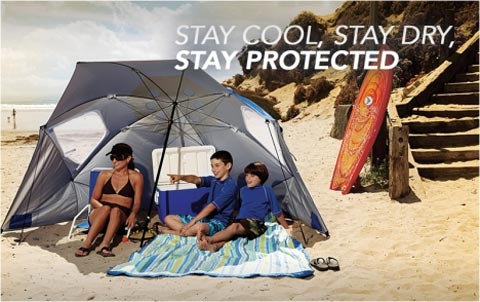 Rarely do I come across such an easy to use, effective product that delivers exactly what it is promising – full protection. This unique item offers protection form sun, rain, wind – you name it. Once opened, the Sport-Brella offers full cover protection, as the rugged umbrella structure includes side flaps that fold down to protect you from sideways rain and wind gusts.
The umbrella is also sun-safe, with a UPF 50+ coating that protects users from more than 99.5% of UVA and UVB rays. On top of it all – it also offers top wind vents and side zippered windows for cross-ventilation. Sets up in just three seconds, this umbrella will open up to provide you with full protection – Perfect for outdoor sport events, camping, or for a day at the beach.
There's a lot we can say about sun shelters; most of them, unfortunately, don't provide us with the protection we need, and not as versatile as we'd like them to be. Finally, a product that addresses any weather, any activity and is able to give us the experience we're looking for – staying safe, protected and comfortable.
The Sport-Brella measures 8 feet wide when opened and 54 x 4 x 4 inches (W x H x D) when folded. The unit comes with a convenient carrying bag plus tethers and ground stakes for extra stability. Not much more we can wish for, everything we need is right there.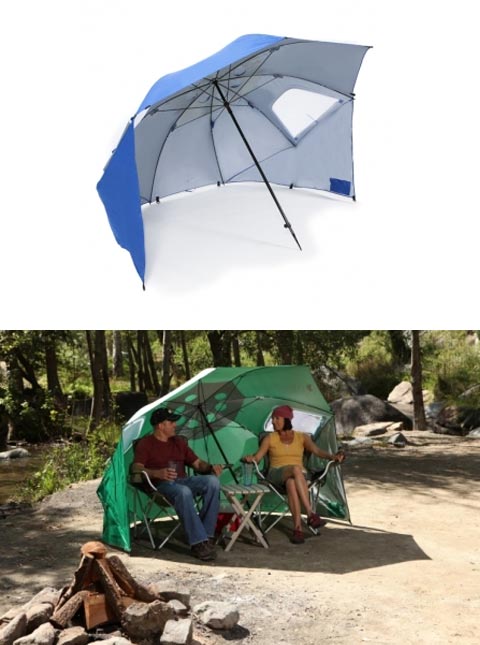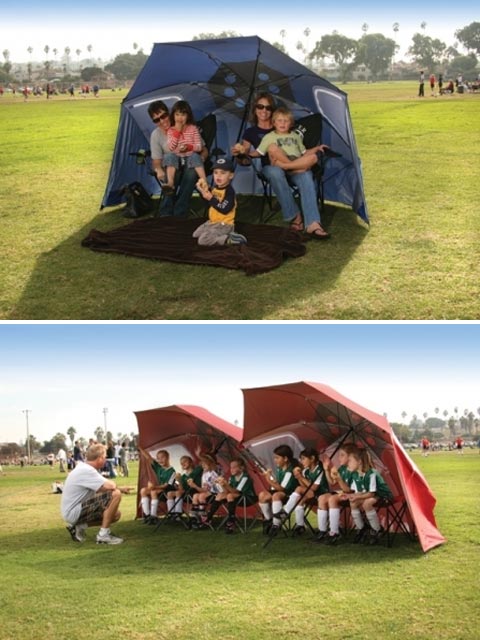 Buy This Item