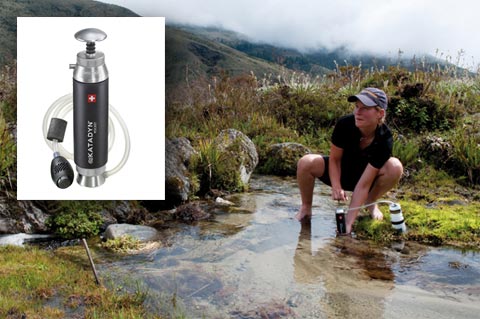 Water is life. We need to be hydrated all the time, otherwise we won't survive. When we're outdoors, water accessibility is our number one concern. The Katadyn Pocket Water Microfilter will make sure water is accessible to you at anytime.
Made of heavy-duty materials, the Pocket features a silver-impregnated ceramic element that's effective against bacteria and protozoa even in extreme conditions. The ceramic element can be cleaned several times, even in the field. More importantly, it filters all microorganisms, producing clear, drinkable water no matter where in the world you are. The pump also includes an improved, round pump handle for better ergonomics and an outlet hose that attaches to water containers with a single clip. Pure.
I love the outdoors. The only catch is – you have to take care of clean drinking water supply all the time, which could make the outdoor adventure a tricky business.
With Katadyn's compact water microfilter there's no need to be worried again, as it will provide you clean water to drink from any spot in the river, lake or creek. It also features a measuring gauge that indicates when you should change the filtering element, a cushioned base that makes it easy to pump on all surfaces, a pre-filter, and a carrying bag. Going on your next outdoor adventure is easier than ever.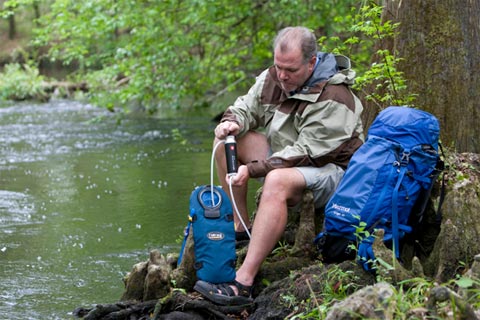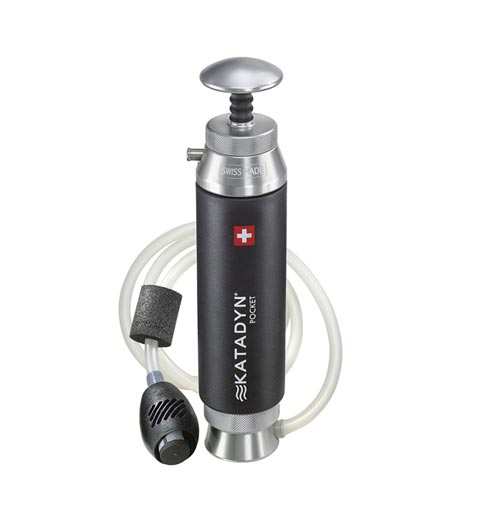 Buy This Item