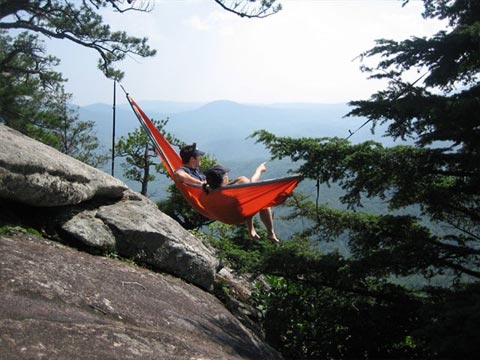 When we're out camping, hiking or kayaking, we usually want to give special attention to the chilling out time. After all – this is literally quality time. For a good, descent chilling-out activity we'll definitely need the DoubleNest Hammock by Eagles Nest Outfitters – It's simply the best.
Made of high strength breathable woven nylon, it can carry a maximum weight of 400lb and it packs down to the size of a grapefruit, so you can pack it in any backpack with no hassle. What a great thing to have after a long day of climbing and hiking, set it up quickly and easily and enjoy some quality time with your partner, family, friends – you name it.
Even the most adventurous people will admit that taking the time to rest and enjoy the surroundings is essential. However, we should have to be conscious about the weight we carry and the space it takes up in our backpack, this could be a challenging mission to meet.
The DoubleNest Hammock is the ultimate answer to this challenge, with dimensions of: 6′ 8″ x 9′ 10″ and weight: 22oz, it is a no-brainer to pack it in and have it ready to use wherever you end up on your journey. It just makes you want to snuggle, let the chilling-out time begin.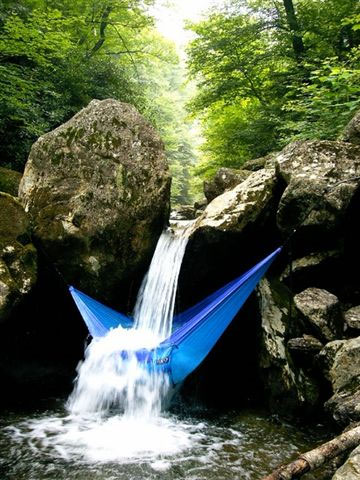 That is simply just a wonderful photo op, I just had to share with you all.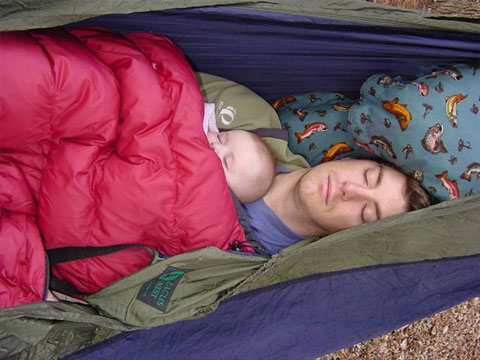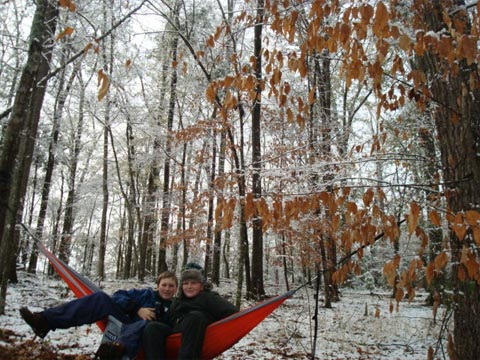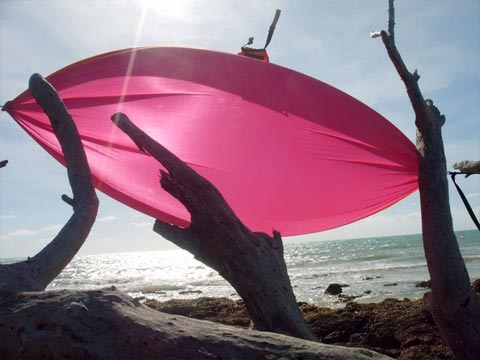 Buy This Item