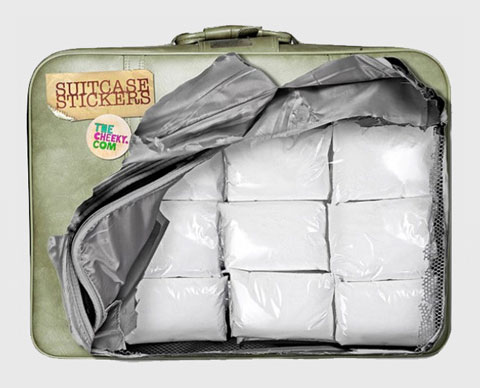 One of the most frustrating things I find about flying is the time I spend at the baggage carrousel trying to identify my suitcase in time to grab it as it rolls past me. Like most people, I too have devised different ways to personalize my luggage: tying colored ribbons to the handle, writing my initials in tape on the front etc… this usually works, but still I sometimes find myself struggling to manhandle an oversized suitcase only to discover it isn't mine.
The creative minds at TheCheeky.com have come up with a solution to this problem – The Suitcase Sticker – and before going on my last trip I decided to check them out.
I took into account that most airport security personnel have a limited sense of humor, and since I had no intention of offending them I decided to "play it safe" and chose to stick the money themed sticker on both sides of my suitcase.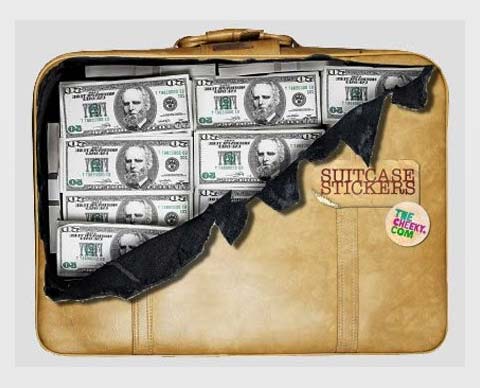 I knew that it would draw attention from my fellow passengers standing on-line but I was unprepared for the friendly response I received from the airport staff, I guess they also appreciate a break in their routine. Claiming my luggage was of course very easy – all I had to do was look for the giggling along the line to see the location of my case.
There are four types of stickers: stacks of cash, bundles of drugs, an assortment of sex toys and a kidnapped flight attendant. The size is 26 X 33 cm and they cost $25 each or $55 for 3. These funny suitcase stickers added some fun to my flight and helped break the monotony for me and my fellow passengers.