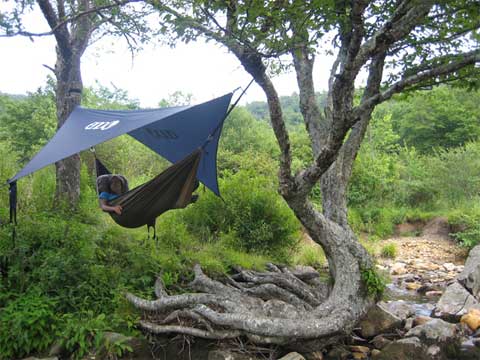 When going outdoors rain is part of the challenges you have to encounter. Although there's nothing like the fresh scent after the rain, the last thing you want to do is get wet. The Dry Fly Rain Tarp, from Eagles Nest Outfitters, will help you with that.
This is the perfect camping gear – an extremely easy item to set up and take down, made of Poly-Treated rip stop nylon, provides you with large rain coverage area for dry storage and has external compression system to stuff the sack for compact travel. The Dry Fly's perfectly shaped drip lines will cover you and your gear and will keep you high and dry.
Outdoors, rain can be your best friend or your worst enemy. After it rains, nature is at its most glorious moment – fresh, rejuvenated, full of life, inviting. However, It could be your enemy if you don't have the right gear and you're soaking wet.
ENO Rain Tarp will keep you dry and happy on your outdoor adventure. There are several sizes and shapes you can select from and adjust to your needs, no matter which one you pick, you can be assured that it'll keep you protected. Rain brings out nature to life; This Rain Tarp will keep you in heaven.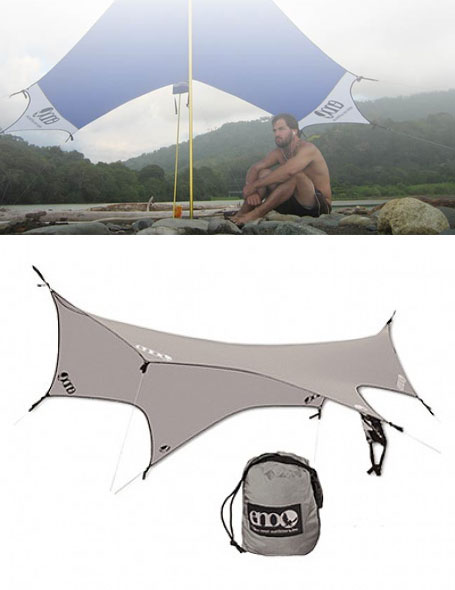 Buy This Item