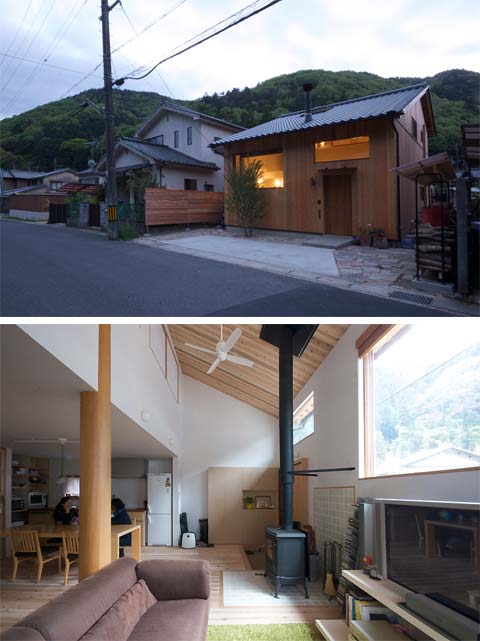 This small house design was carefully planned to incorporate a gabled roof and a large atrium, creating a spacious living area that is kept cool during hot summer months, while warm and cozy during the winter. The overall impression – both inside and out – is charmingly simple.
Located in Kyoto City, Japan, this compact home features an airy open plan living space on the ground floor, while private areas are located at the top of the stairs. I like the way the space is divided into living, dining, cooking and storage areas – nothing too bold, yet comfortable, functional and very pleasing to the eye.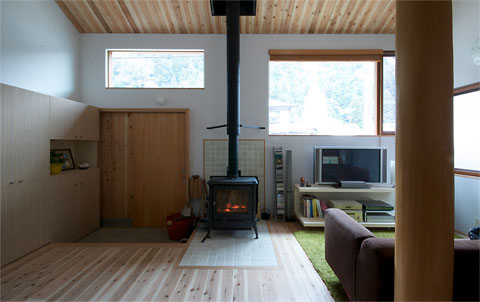 As you enter, the double height space gives the impression of scale, while various-sized windows bring in natural light and cut-out views of the mountains towering around the house.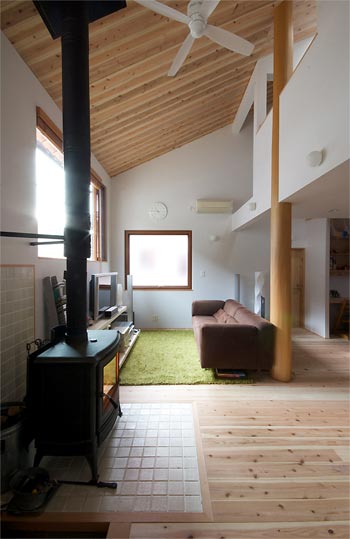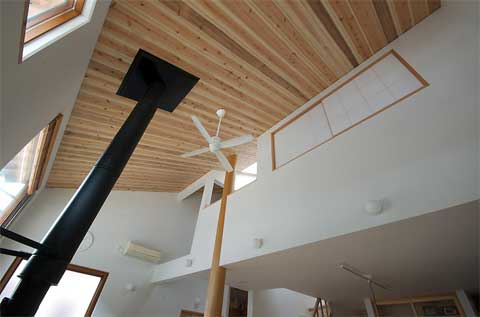 Skylights provide air circulation; a prominent stove heats up the place at winter time, allowing hot air to spread throughout the atrium and descend the stairs up to the second floor.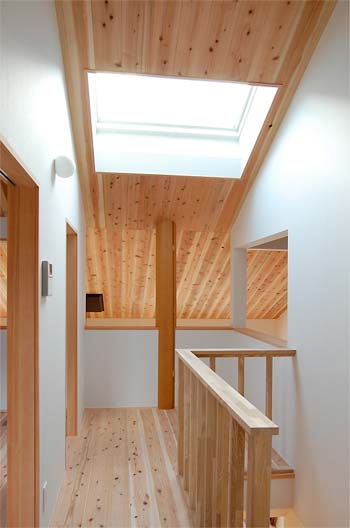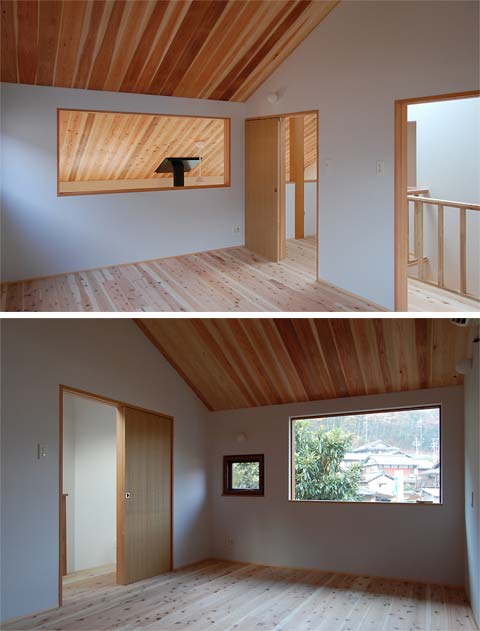 I'm happy to see that the kitchen space was not compromised and neither was the dining area, providing both storage and enough space to cook and entertain. The bathroom is also bright and airy, featuring a large window positioned over the tub, and an open, yet private, shower space.