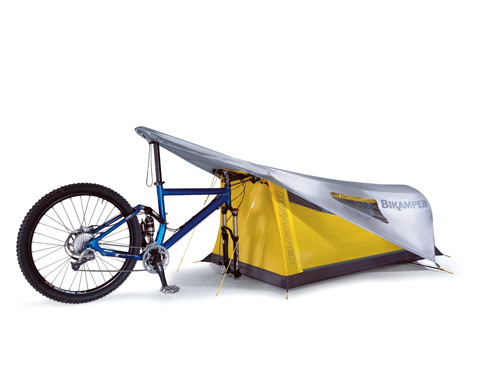 Going outdoors means to be as practical as possible. There is a constant need to save storage space and to pack light weight equipment. If you're an avid cyclist then the Bikamper is as practical as you can possibly get.
This bicycling tent is a personal shelter that utilizes a 26" mountain road front wheel in place of tent poles. The main body is constructed of water-resistant urethane coated 45D ripstop nylon and features three mesh panels for ventilation and stargazing on pleasant nights. The fly is constructed of fully waterproofed 70D ripstop nylon for additional protection should the weather turn foul. Both tent and fly pack down to a small, compact size, and has its own special stuff sack that straps to the handlebars. Now, who's a happy camper?
Preparing for your bicycle trip is a great adventure in itself, but you need to be smart about it and not over-pack since it could be a heavy burden, literally. Nowadays we have quality, light-weight equipment to make our outdoors adventure as fun as it could possibly get.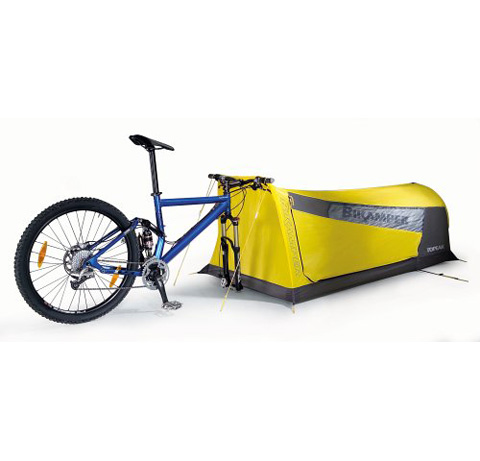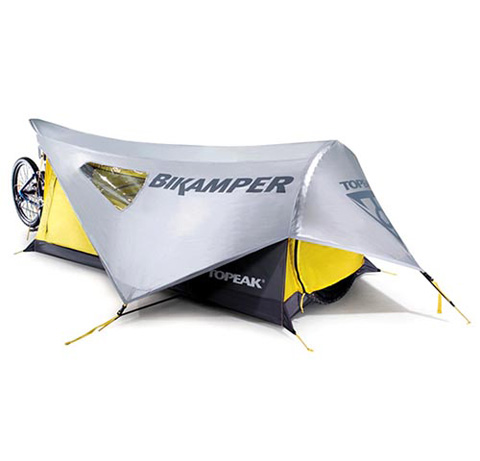 The idea behind the Bikamper is to utilize the equipment we're already using for other needs, and it works perfectly! Your bike actually serves as your tent polls, there's no extra weight to carry and you can be assured the tent will stand still with no danger of it collapsing. This also means that you can park wherever you want as your bike will be the rock to hold your tent. Time to go out for a ride…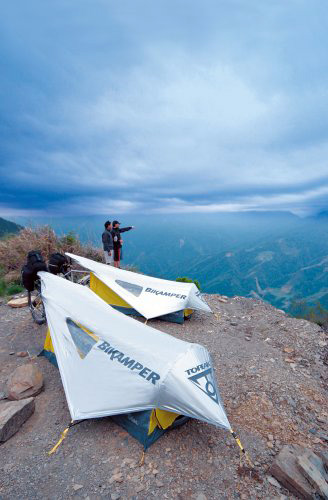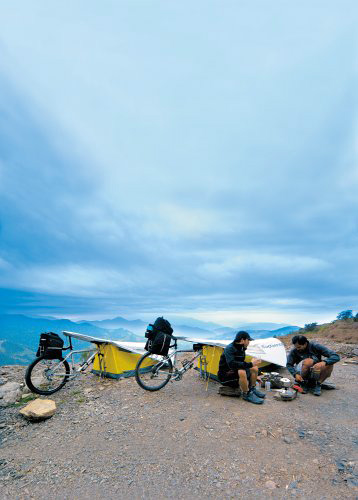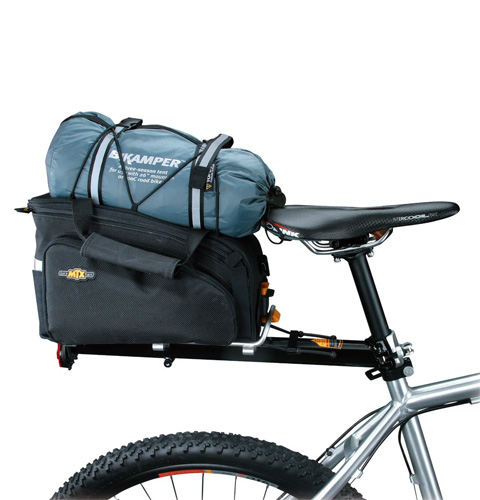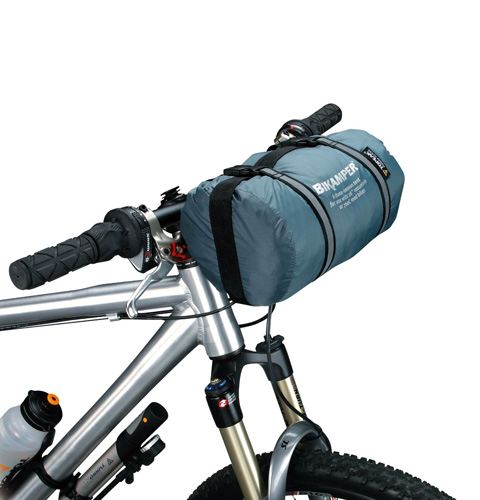 Buy This Item