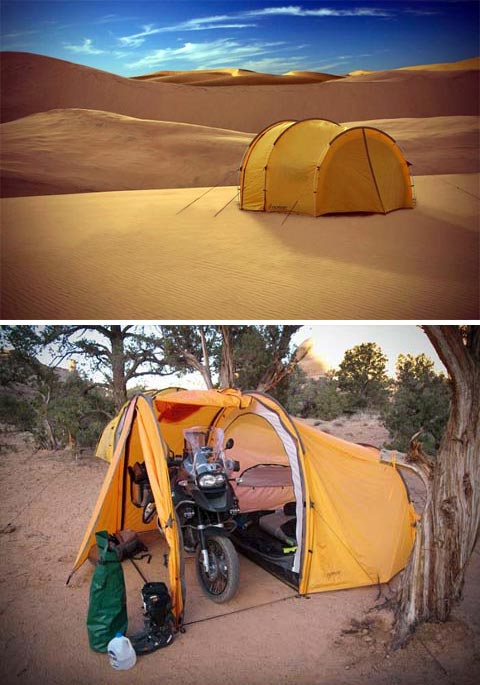 Life outdoors is not always as easy as we think. Even though you have to love it in order to do it, the reality is that sometimes we face some challenging moments. For that, we have to have the best gear out there. The Ténéré Expedition Tent is by far the best camping gear we could possibly get.
This unique tent is perfect for roadies – it has a special spacious garage bay, designed for sheltering motorbikes; the bay also serves as a sheltered utility area for cooking and relaxing after a hard day's ride, as well as a storage area, workshop or dressing room with enough height to stand up and change gear. You can be sure that this tent has everything you need and then some. This is major league, baby, you have the best gear you could possibly ask for – Now go out there and discover the world.
The thought of us out there, challenging our own limits and exploring new frontiers, is so awesome! Like it or not, there is something magical in the notion of us against the world. Whether you're an outdoor fan or not, once you've decided to go out on your special adventure, you have to have the best gear.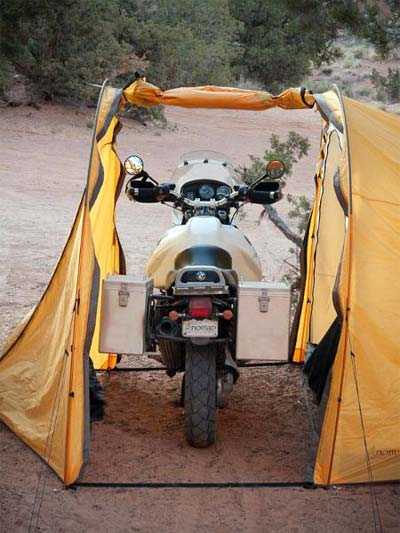 The Ténéré Expedition is state of the art of all tents. Its design reflects the thought that was put in utilizing every need and aspect of camping, making it as comfortable as possible. It doesn't get much better than that.