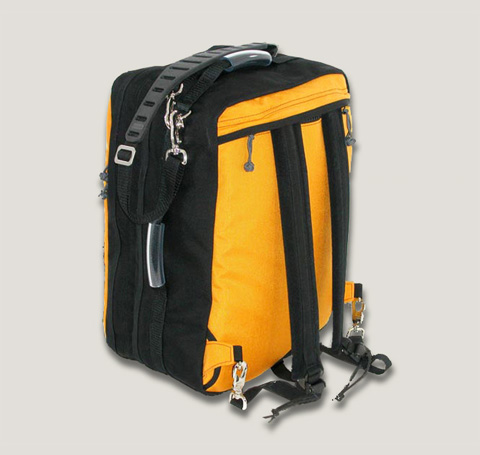 Whether we like it or not, us women, have less body mass in our upper body and hands. Therefore we need a creative solution. The Sky Train, from Red Oxx, gives us exactly that. This multifunctional backpack travel bag offers three different ways to carry it: like a suitcase, over your shoulder like a messenger bag, or as a backpack by simply pulling out the retractable straps. Finally, your comfort and easy travel are covered back to back.
It has two main interior compartments and one full length outside zippered flat pocket. Main compartment tie downs cinch down to the closed cell Volara foam, securing your clothing. Secondary compartment has a foam stay and a small pocket for stashing personal items or toiletries.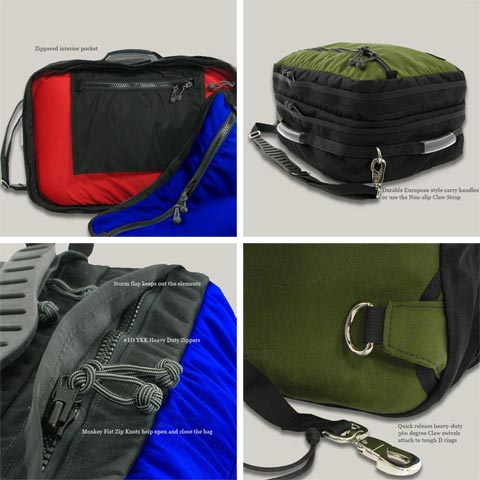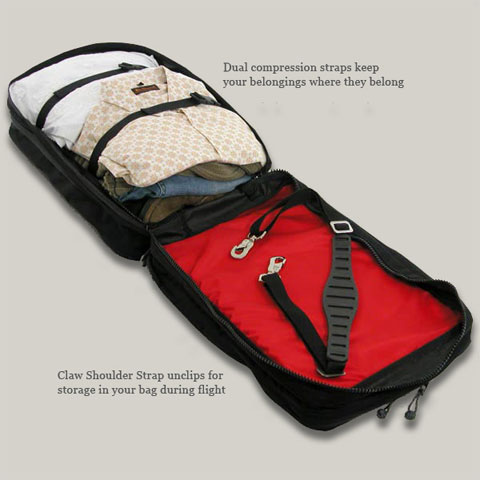 Traveling with luggage which you have to carry on your body could be a tricky business. The most basic need that should be addressed is a comfortable way to carry it. The Sky Train is the ultimate answer for this challenge. Finally, you can travel by train, airplane or bus with no hassle.