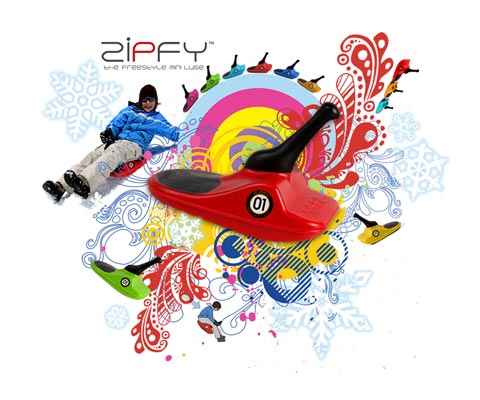 If you love the snow and call yourself a winter sports fan, then I'm sure you'll love the Zipfy (pronounced: zip' fee) Mini Luge. This colorful freestyle snow sled will get you downhill in an exhilarating ride.
Apart from its uniquely designed shape, one of its best features is a handle which allows you to steer the sled by leaning into your turn – Makes sense, doesn't it?
Made of rugged HDPE plastic, Zipfy is lightweight, easy and safe, which makes it a great gift for kids; to maneuver simply lean into the side and carve down the hill, and if you want to slow down or stop, simply drop your heels.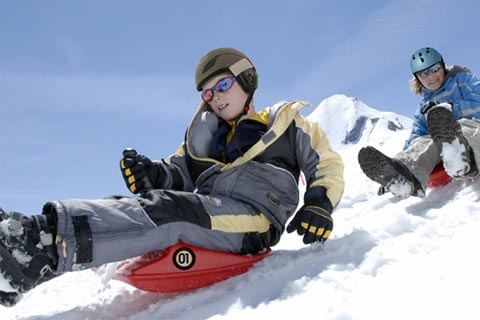 It's just a question of time when dad takes it for a spin…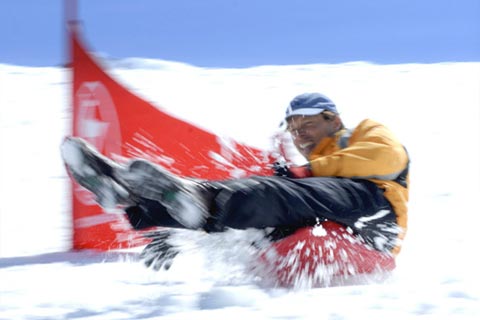 The Zipfy Classic is recommended for ages 5 and up; sized: 21″L x 13″W x 16″H and weighs: 3.5 lbs with a capacity of 250lbs.
For the younger generation of riders, there's a smaller version – Zipfy Junior (Zipfy's little brother) – recommended for ages 3 to 6; sized: 17″L x 11.5″W x 12.5″H and weighs: 2.2 lbs with a capacity of 85lbs. Accessories include a safety leash and a racing bib.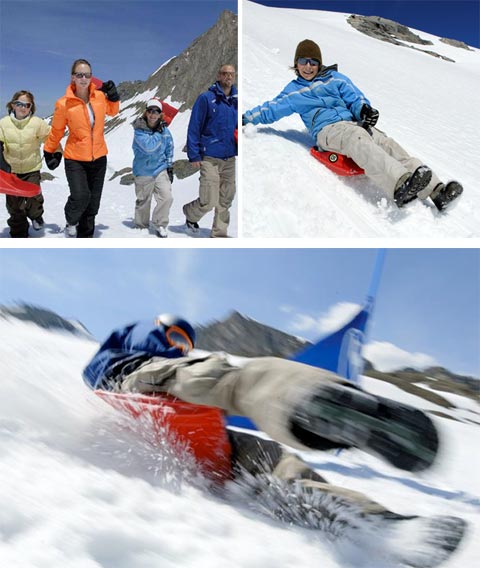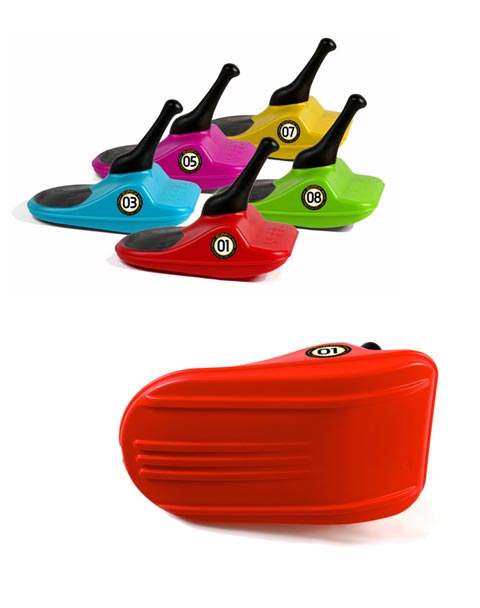 Buy This Item