Sian Zeng, an award winning London based designer, creates whimsical, fun, and interactive products for children and the young at heart. Her wall paper designs invent magic fairy tale rooms that let imaginations soar. With a magnetic under layer, the Woodlands and Dino patterns allow your children to connect with design and write tales of their own.
First you install the magnetic receptive liner, using standard wall paper paste. When that is dry, install the printed top layer with the same paste.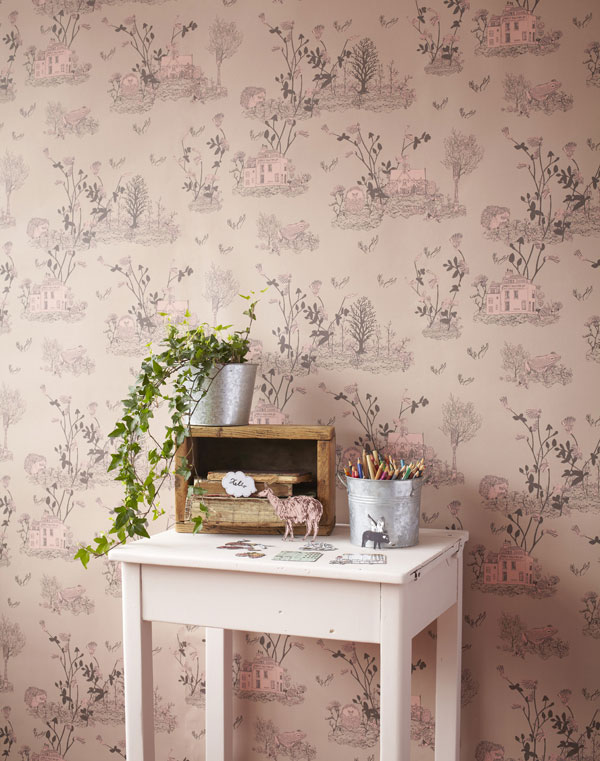 The Woodlands pattern is printed in brown on a soft pink field. Or it's available in blue on blue and blue on khaki. Line drawings of storybook cottages, stylized flora, and endearing fauna dance across the wall.
Frogs, toads, hedgehogs, and owls scamper through or hide in the trees. With the Woodlands pattern you receive magnetic pigs with wings, a hedgehog holding an umbrella, an exotically dressed goose riding a llama, crouching frogs, floral bouquets, and dry erase thought bubbles.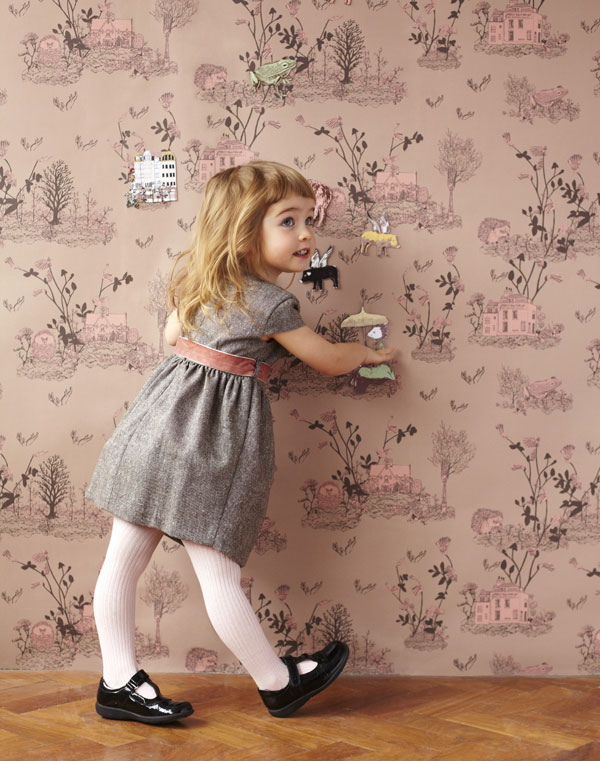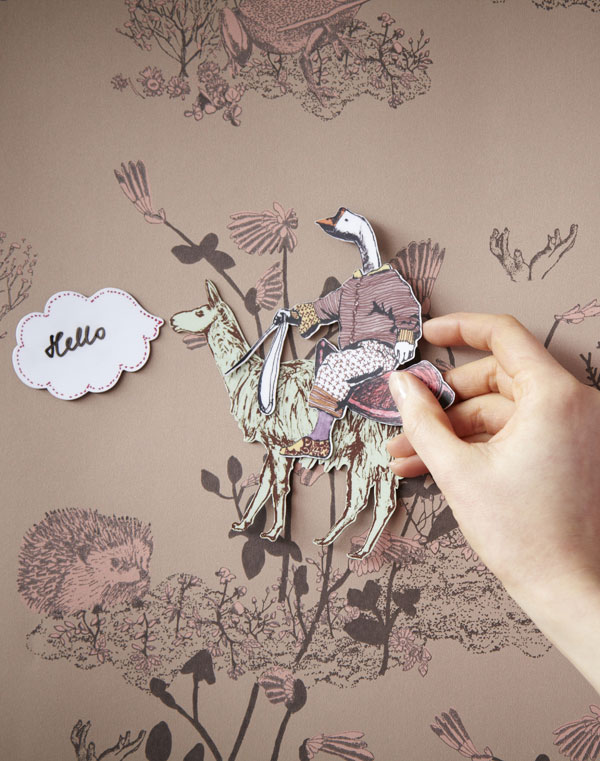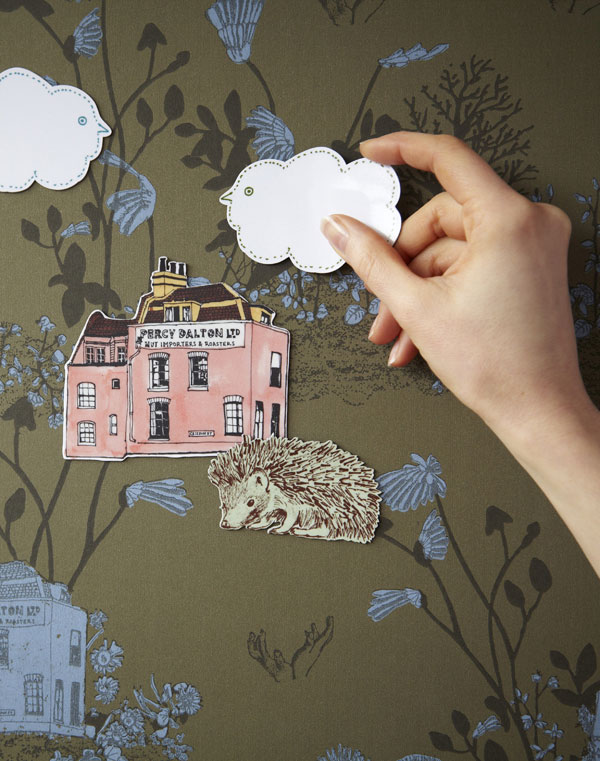 The Dino magnetic paper is filled with flying helicopters and land-based dinosaurs of every size and type. Giant prehistoric plants such as ferns share the fantasy wall with cactus and even a grand piano.
Available in yellow green, grey, and pink green the Dino paper makes magic for girls and boys. Movable magnetic parts that make it come alive are a nattily clad T-rex, helicopters with dragon fly wings, and speech bubbles for creating your own magic story.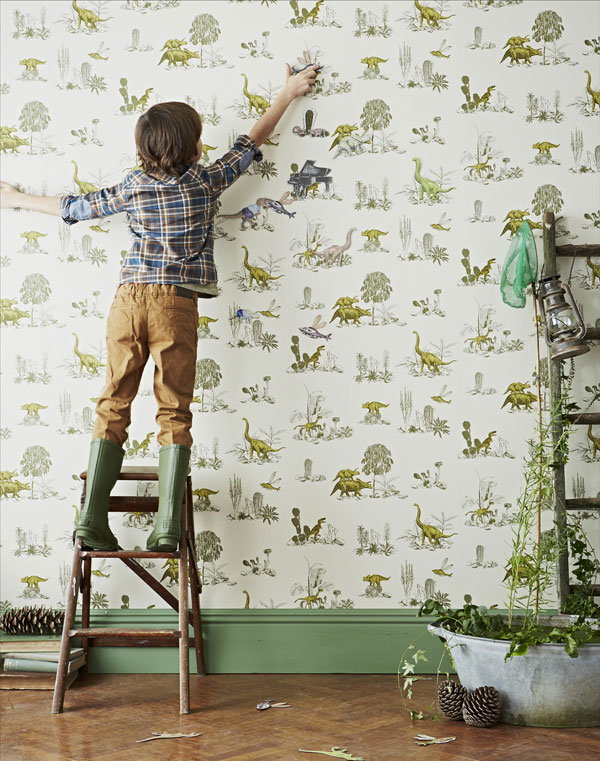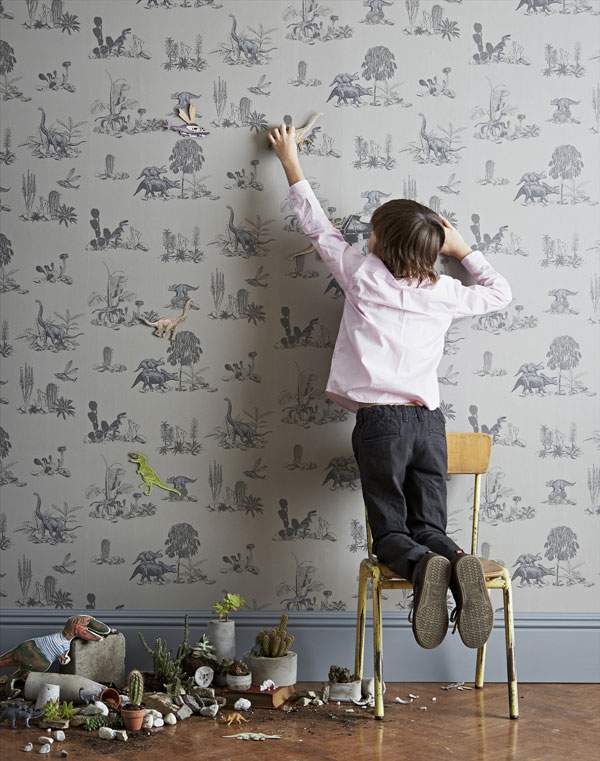 Photography courtesy of Sian Zeng