What happens when two innovative and inspiring designers decide to re-invent the iconic bunk bed? The result is a delicious modern perch that makes you sit up and take notice.
One of my most favorite childhood memories is climbing a large pine tree in my backyard, looking down from my perch and feeling like I had my own private outdoor room. Even though climbing this tree would result in a banged up knee and scraped hands, the end result was worth the effort, a private space that no adult would dare to enter.
Studio Oink lovingly designed this All-In-One Bunk Bed for one of their pint-sized clients. This design is the brainchild of Lea Korzeczek and Matthias Hiller, who are the also founders and creative directors of this Danish brand.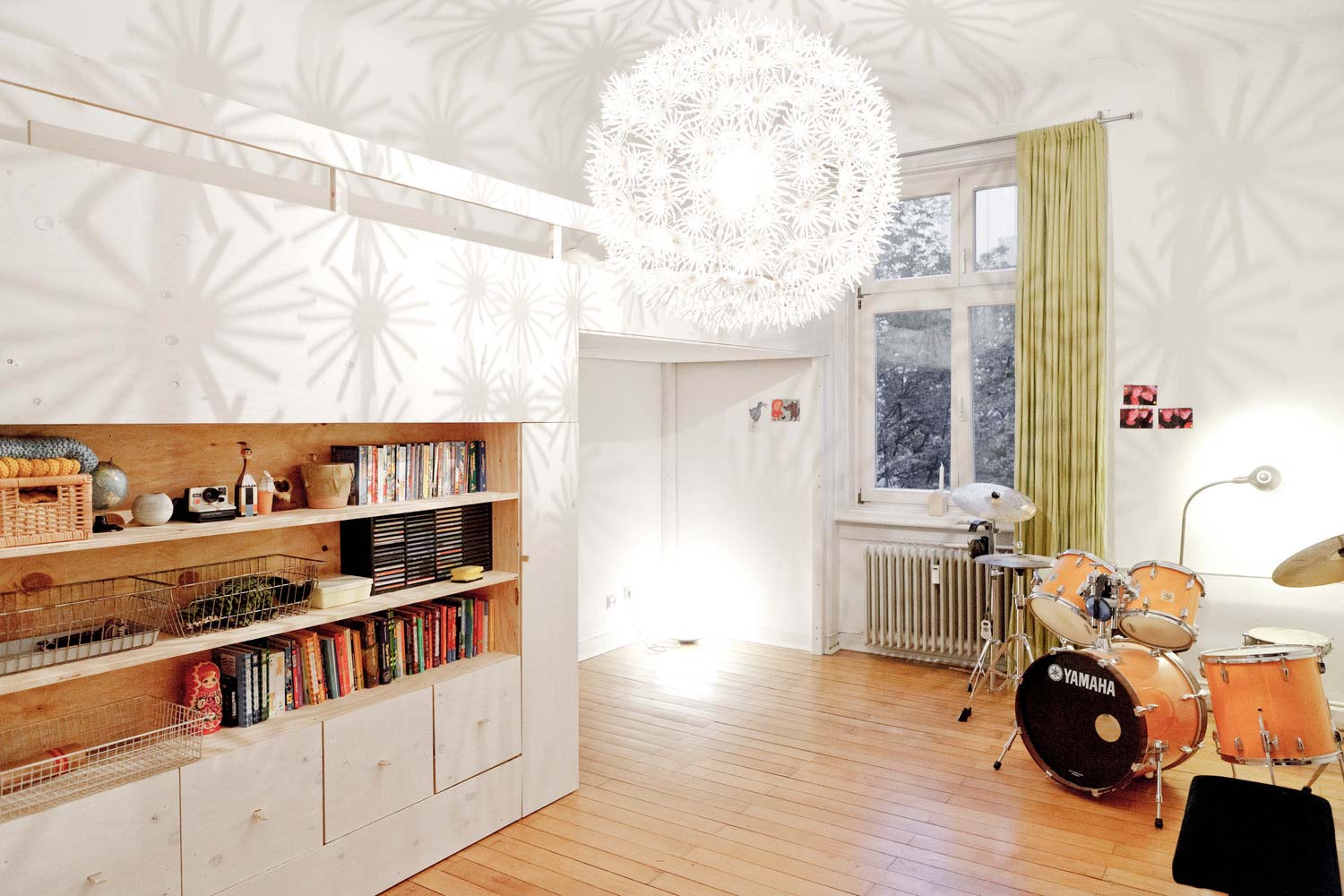 Enter this room and what do you see? A well designed cabinet and a music room. Pull a few levers on this deceptively simple box, and it is transformed into a cozy nest for a child to entertain sweet dreams. Proportions are perfect for the little ones, and a rich and organic textural palette highlights a connection to nature.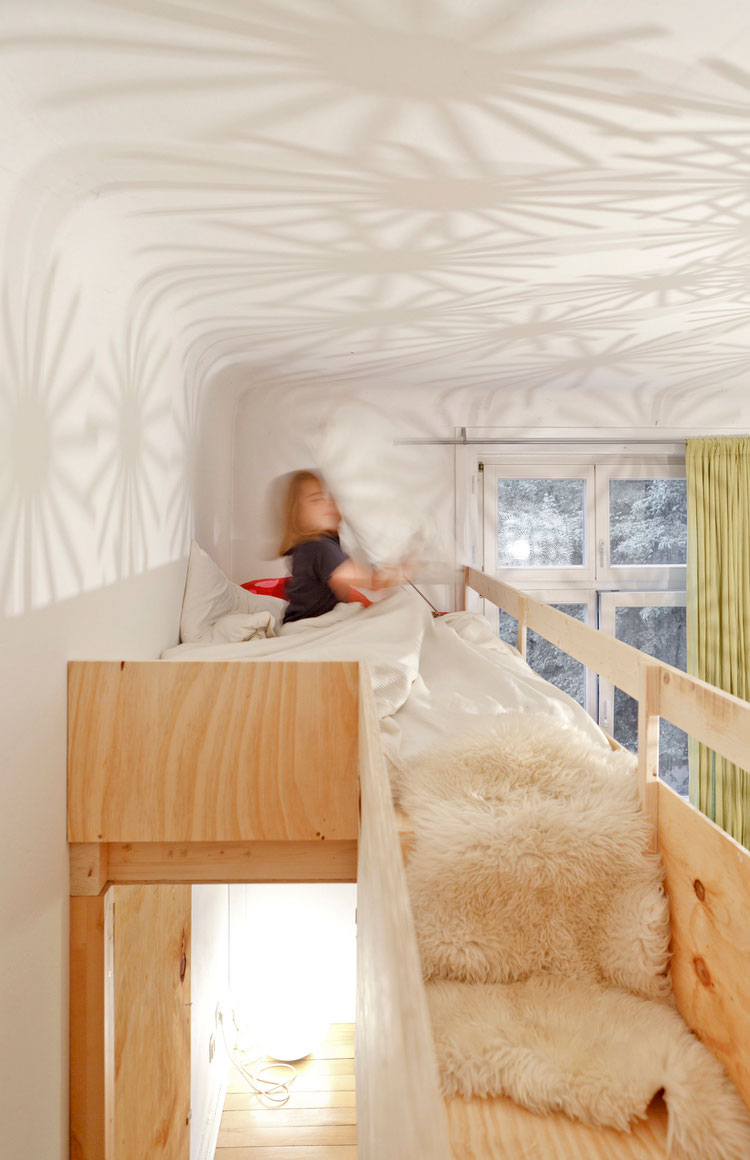 To assist with the parent's dream of a clutter free zone, the All-In-One Bunk Bed also contains ample storage and a dressing area for the child. Take another peek, and you will find two secret staircases and a trap door, allowing for hours of creative play.
Many of us would have traded all our toys for a bunk bed like this one!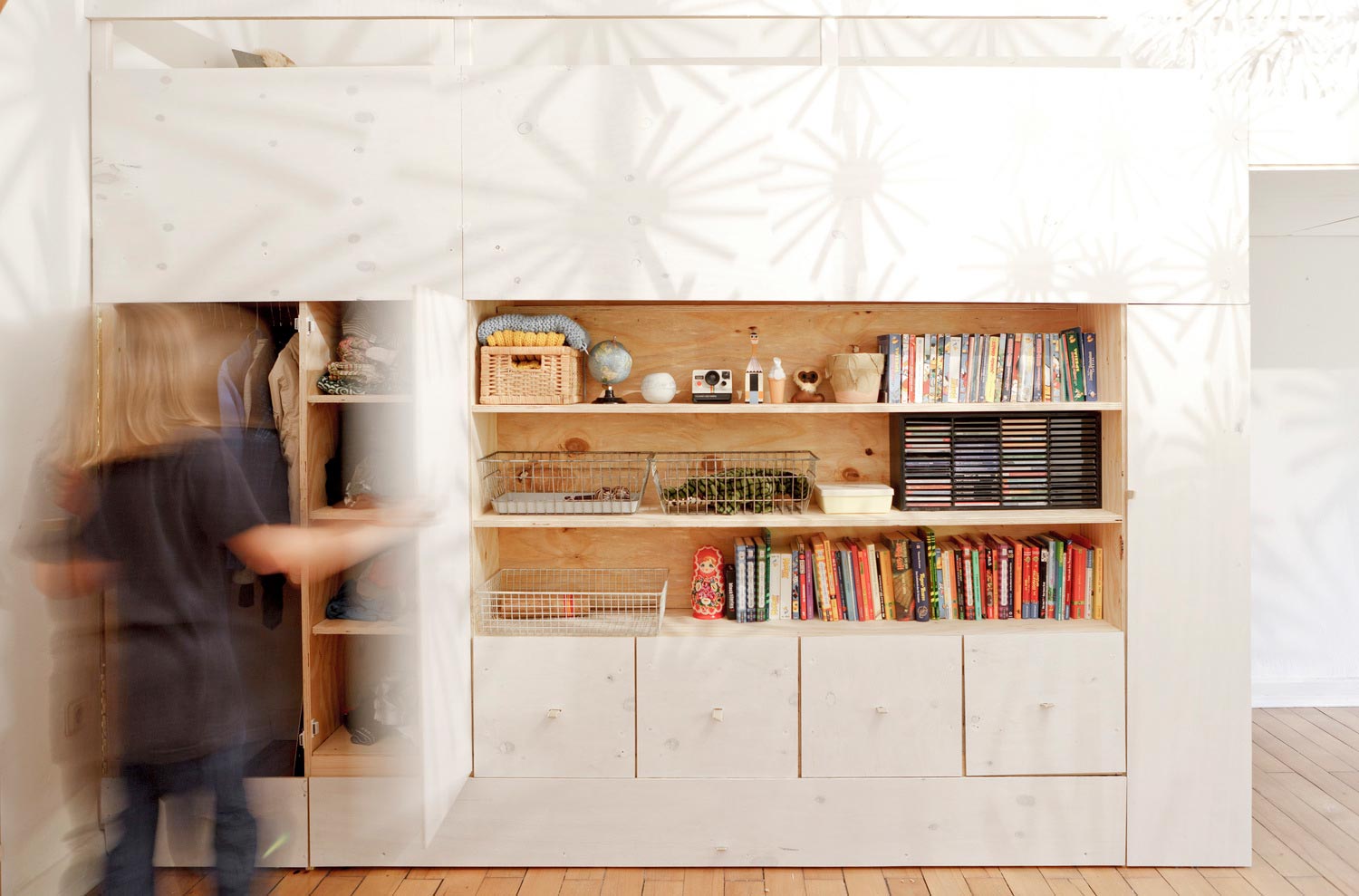 Design: Studio Oink
Photography courtesy of Studio Oink