Move over trains, ballerinas and robots. I invite you to check out the new Graphic Collection designed by Nidi Design. What a welcome sight to find children's furniture that is both aesthetically pleasing and practical. Design savvy parents need not look any farther than this series. Graphic pops of color mix with simple wood grains resulting in sophisticated furnishing solutions for the little ones in your lives.
With an eye for detail and an appreciation for the modern aesthetic, the designers at Nidi have come up with intriguing details, such as the cactus legs on the Flare bed and cabinets that allow its pint sized clients to freely express themselves by drawing on the doors, wardrobes and cabinets.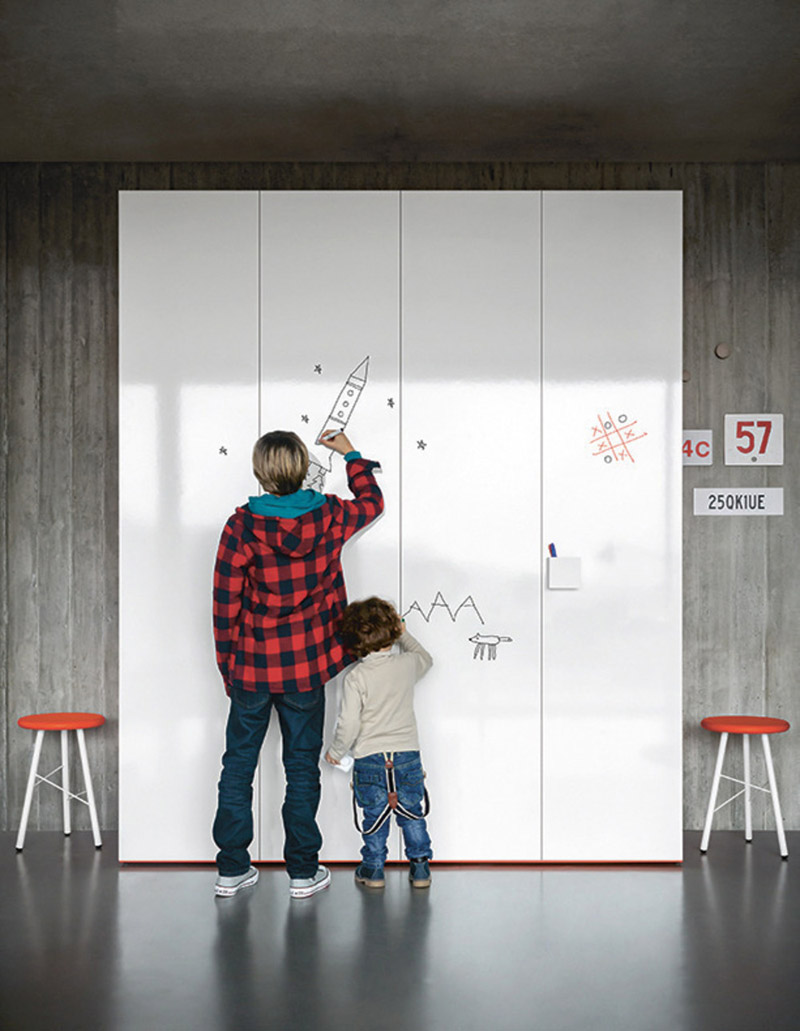 This collection will satisfy both parents and children alike. Parents will delight in the sophisticated palette and furniture that will transition with the child as they grow older while the kids will love the modern and simple design.
As our world invites us to create our best lives, Nidi Design has offered a wonderful selection of pieces to bring captivating color, lightness and liberation to our future generations.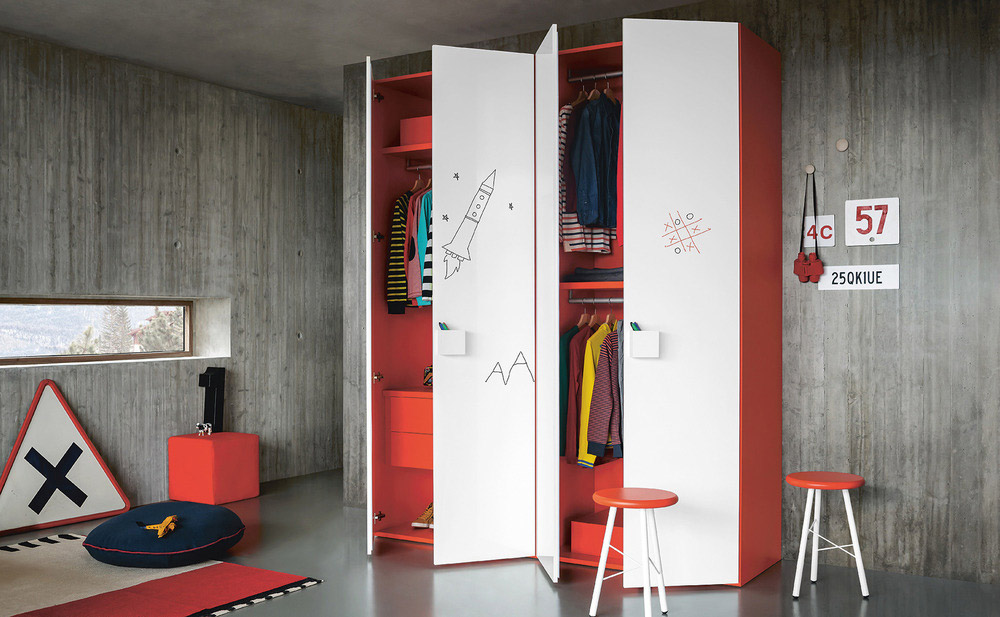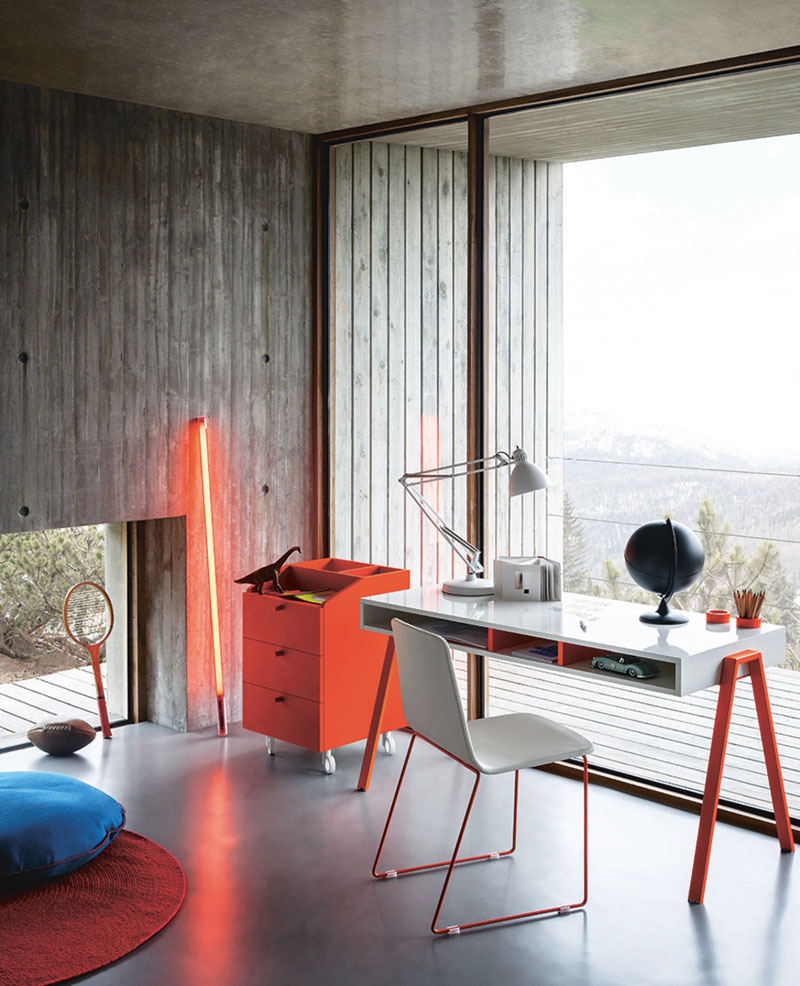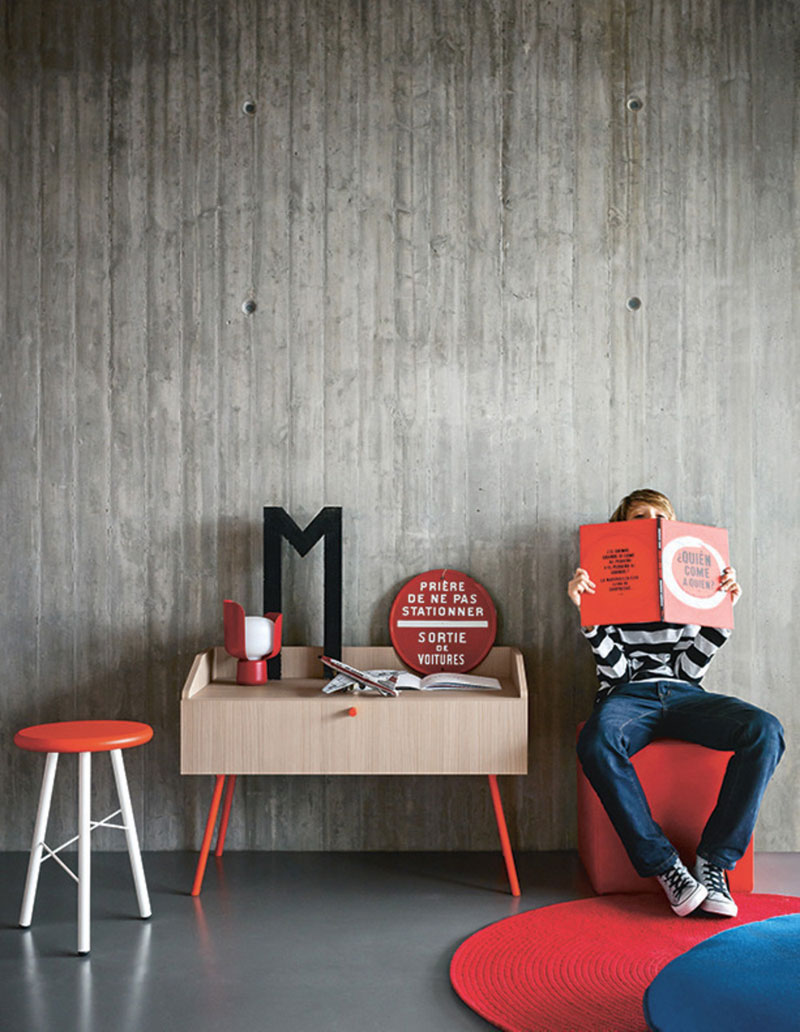 Design: Nidi Design
Photo courtesy IDSwest