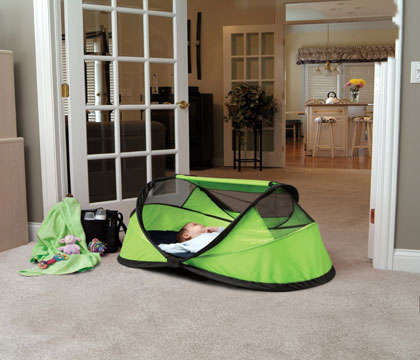 Babies need special care and attention from the day they are born. A comfortable baby is a happy baby. Meet the PeaPod Portable Travel Bed – the ultimate device to keep your baby smiling and happy – and most of all, quiet.
It doesn't matter if you use it around the house or on the go while traveling, this bed does it all, providing full time protection and comfort. It seems like your peace of mind is just a PeaPod bed away…
The inflatable air mattress helps protect kids from cold damp floors while providing a comfortable place to sleep. The PeaPod portable bed is perfect for outdoors use because of its UV protection and wind screens. Zippered panels allow parents quick and easy access to children from virtually any angle, while the slick, easy to fold design makes it ideal for storage.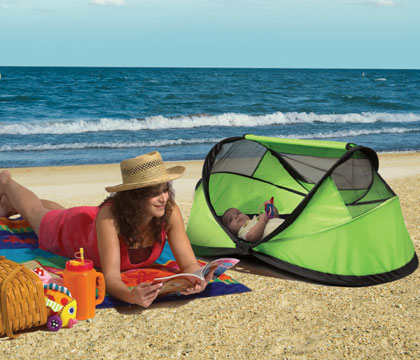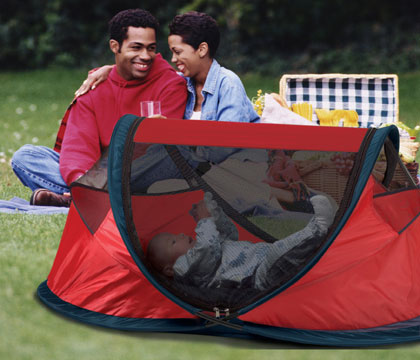 Parents strive for their kids to be happy. At a young age, being happy means you're fed, dry and comfortable. The PeaPod bed makes everything so much easier, for the parents and for their baby. It provides a comfortable and cozy place to sleep or quietly play. It suits children from birth day to the age of three.
Open dimensions: 41″L X 21.5″W X 18″H; storage dimensions: 13.5″L X 1.75″W X 13.5″H.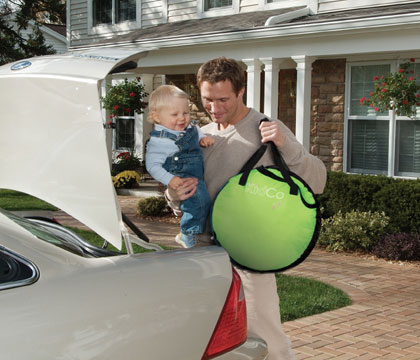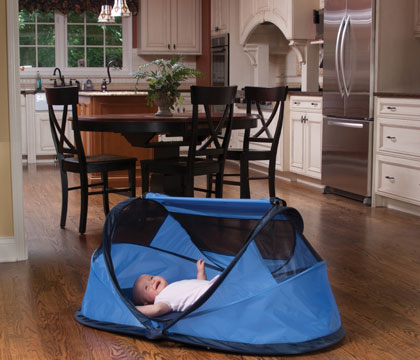 Buy This Item