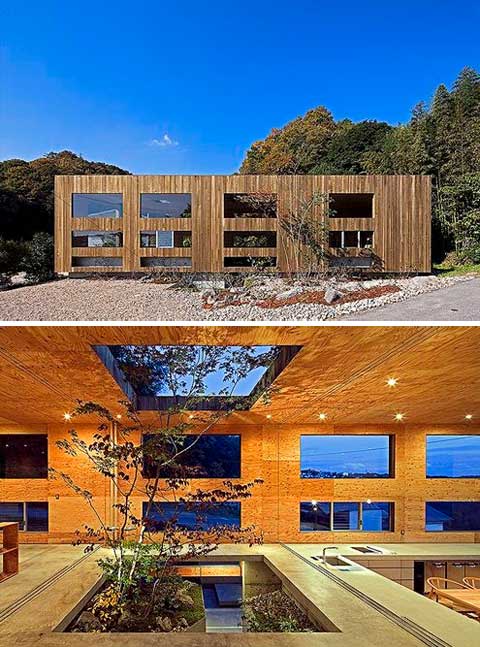 This is one my favorite Japanese house designs. It's unique and interesting, incorporates nature in its finest form, and plays with your sense of space. Looking at it, the house seems like a large wooden box with different openings, however inside, sunken spaces are carved out of the overall wooden shape, resembling a nest.
This beautiful 120 sq. meter family home is nestled in a lush forest overgrowth in Onomichi, Hiroshima, Japan. It consists of two floors, each constructed from a different material: one is concrete and the other plywood paneling.
Upon arriving to the house the visitor descends a small floating staircase, which leads to a sunken entrance space; inside, he is welcomed by rigid pathways lined with overflowing gardens of rocks, moss, plants and even trees.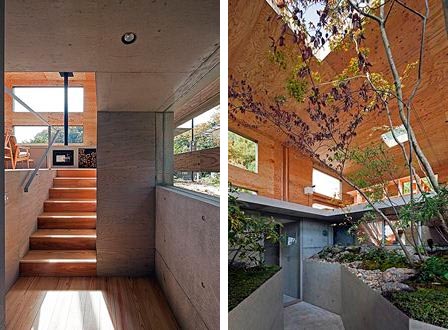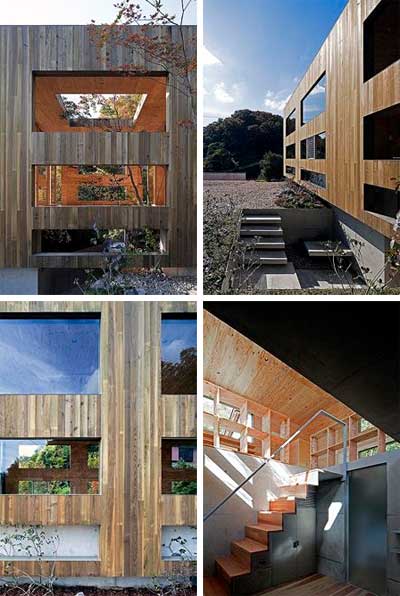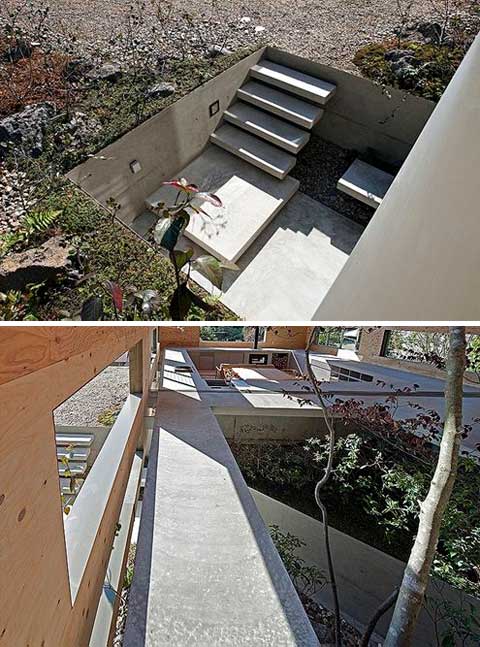 The second floor features rectangular windows and skylights that flood the space with natural light. I love how the architects played with various levels, above and below ground, while implementing large openings in the floor to allow nature to curve its way to the sky.