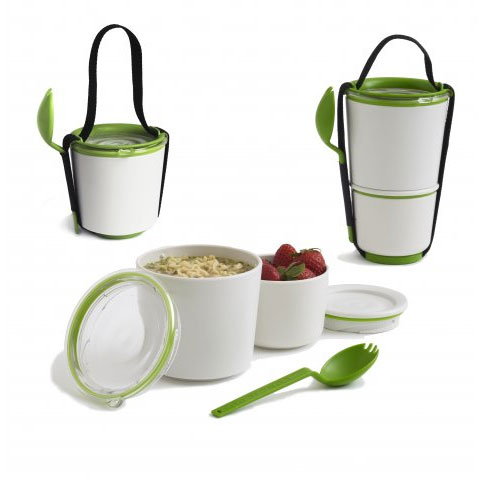 Every time I making lunch for work I always find myself with four containers that dont really fit inside my bag, and usually when I get to the office one of them has already spilled its content all over my bag. So I've searched for an alternative and I found out the Lunch Pot, by Black+Blum – the perfect container that everyone of us should have. Who says carrying a lunch box can't be stylishly cool…
The lunch pot set is made from polypropylene and copolyester which are BPA-free materials so you don't need to worry about toxic substance. Another great feature about these lightweight pots is that the smaller pot can easily fit inside the larger one which makes it great for storage and handling, and you can always mange where you put the different types of food as the smaller pot is great for sauces, fruits and side dishes.
Also with the brilliant water locking seal you can always rest assure that nothing will be spilled out or even spilled in. The Lunch Pot is safe for use in the microwave so you can always reheat your food, and after you finish eating just put it in the dishwasher and it will come squeaky clean. When you buy this great set you also get a Spork (spoon-fork) and a handy carry strap. Available in three colors: black, orange, and lime.
Total size: 4.5"W x 7.5"H
Small pot capacity: 10 fl oz
Big pot capacity: 18.5 fl oz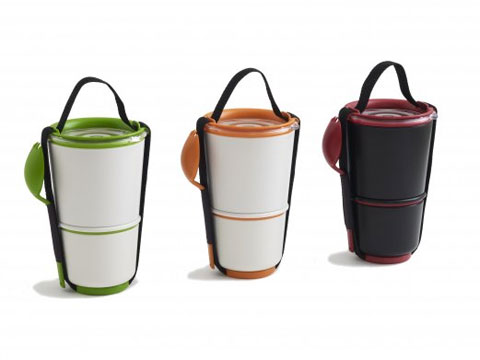 Buy This Item