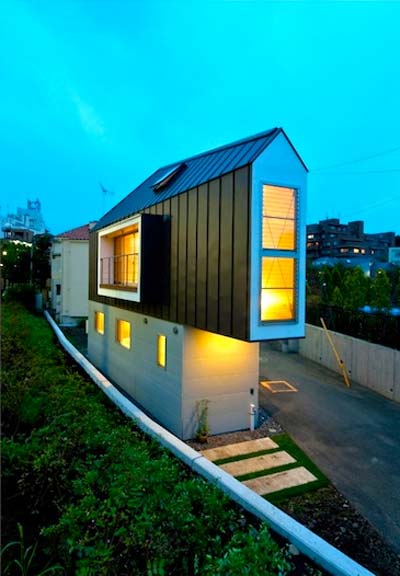 As I saw the Horinouchi House in Tokyo I was immediately fascinated! It was love at first sight, and I'm not exaggerating. First of all, the shape of the house is really catchy, even if you don't admire the proportions or color, the image of the house itself is so positive that I'm sure you can't help smiling (…because I am, all the time, while writing this).
Some people might laugh at me (again, it's always good to give somebody a reason to smile), nevertheless I'm deeply convinced that this project is a fine example of what modern architecture is all about: to give one's imagination some food, not to leave one careless, to be interesting, and to be positive in its idea and message. To me, all of this is carried out beautifully in the Horinouchi House.
The usage of the tiny living space of merely 560 sq. ft. is an excellent example of the famous Japanese strategy of efficiency; a strategy of an extremely dense populated land that develops quickly. The architects designed a two-story house for a small family, with a roof space, and placed it on this extra-small site, which is absolutely wonderful!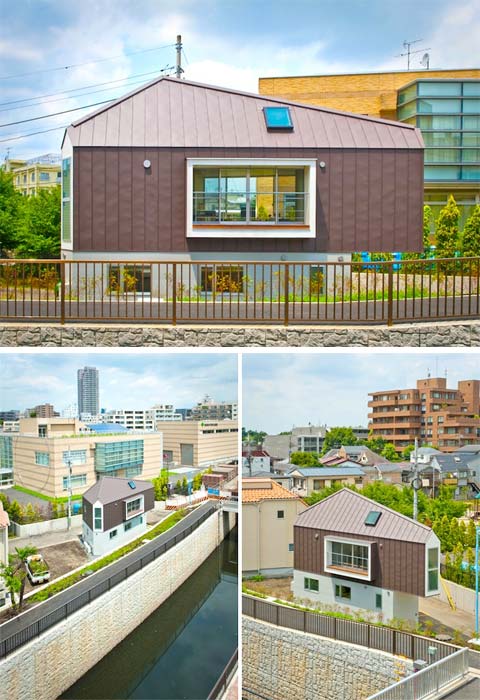 The shape of the building in the floor plan repeats the outlines of the site, that's it's so unusual. The narrowest facade has this curious gable with the window, which looks dramatic, ironic and sweet at the same time.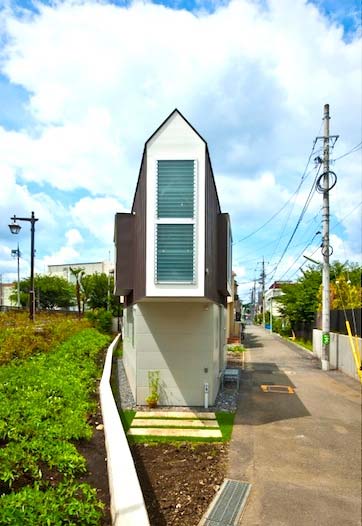 Another characteristic feature of the outer design of the house is that the second level (the first floor) is covered together with the roof with the same metal material, which lifts the house higher, somehow underlines its peculiarity.
There are lots of other sweet things about the house which illustrate the concept of nothing should go to waste and has to be used rationally, for example the tiny space under the roof is used as the children's playroom.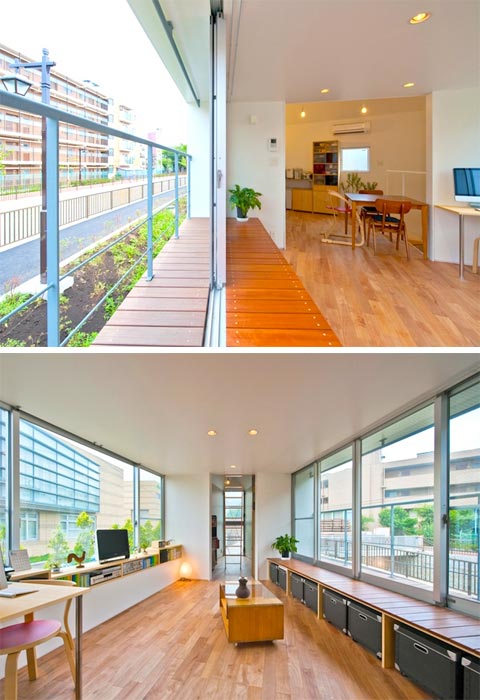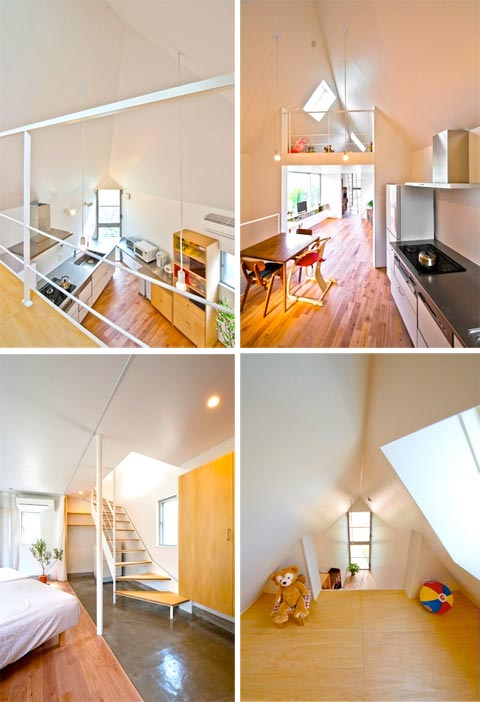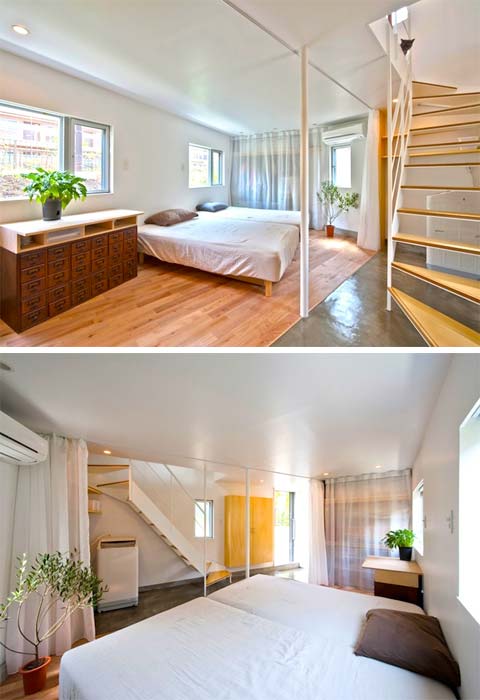 Architects: Mizuishi architect atelier
Photography: Hiroshi Tanigawa