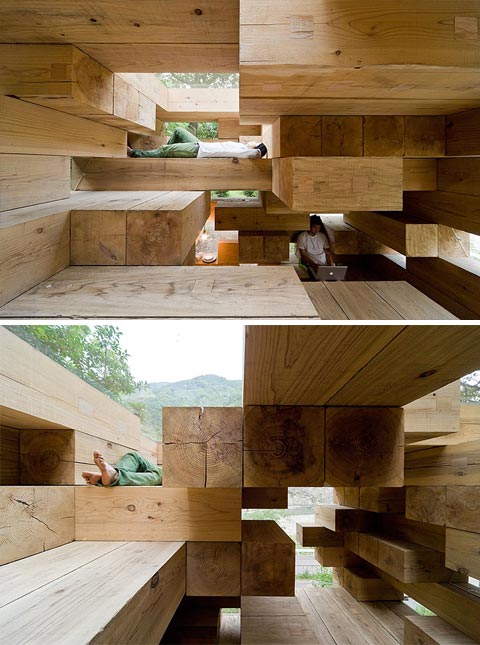 Somewhere in Kunamoto, Japan, nestled among lavish green landscapes was born the ultimate statement of wooden architecture. Sou Fujimoto is the creator of a masterpiece: the Wooden Hut.
In this 15, 13 sq.m. cube-shaped mountain shelter, cedar wood timbers establish the only rule that fulfills all the following functions: exterior and interior walls, ceiling and floor, furnishing and stairs, even window frames. In fact, this unique mountain cabin is basically conceived by stacks of 350mm square timbers, joined together.
The interior space was obtained by extracting various wooden pieces, revealing no separations between floor, wall and ceiling. Only a little (kind of!) four walled space is left for bath and toilet placed on the ground floor, near the entrance.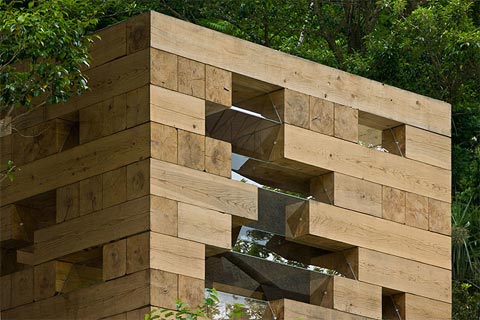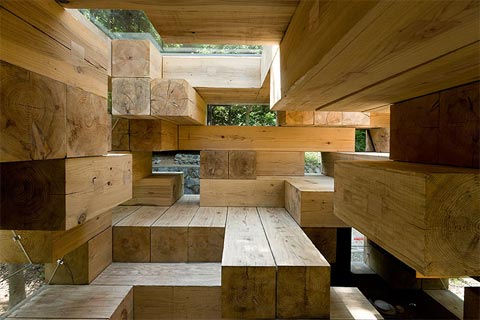 This wooden fragmented cube presents an open spatial structure that provides its dwellers with various possibilities: what was first conceived as a stair becomes a chair, or a bed for an afternoon nap.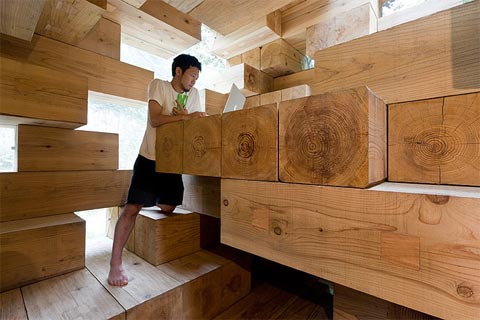 But let me emphasize the most significant part of this wonderful masterpiece! The 350mm cedar wood timbers are planed but otherwise untreated…the freshly cut wood is fragrant and fills the interior with the scent of a forest. In wet weather, the rain can be heard beating on the thin glass panels that close the gaps resulting from extraction, both ceiling and wall.
Reduced to essentials in terms of use and function, the construction, material and visual form of the building constitutes a biological whole. That´s what I call a pure statement on wooden architecture.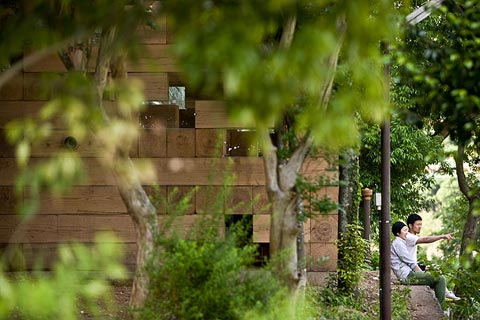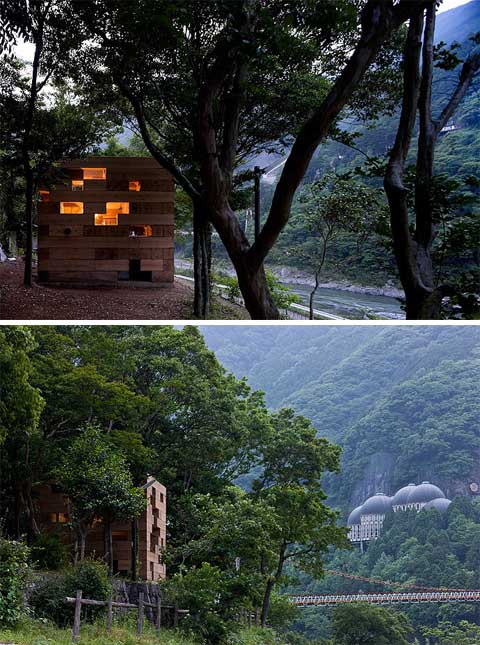 * More info at Sou Fujimoto Architects
Photography: Iwan Baan