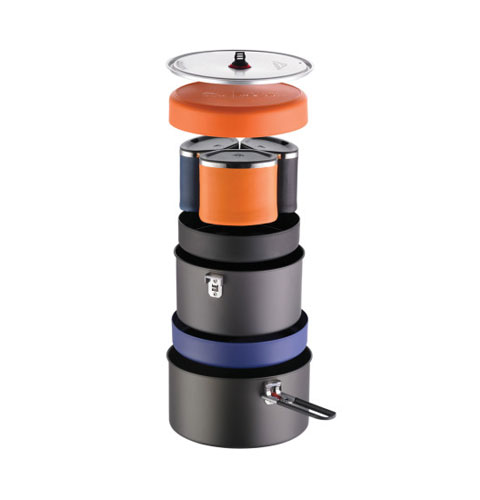 Packing up for camping is a serious business, you always need to be prepared and take your best equipment with you. The problem begins when you find yourself overburden because of all those cooking pots and pans you've brought along with you. That's where the MSR Flex 3 Cooking System really shines!
This perfect camping cooking set contains the basics (and so much more) for cooking in the wild: 2.3-liter pot, 3.3-liter pot, strainer lid, talon pot handle, three deep-dish plates and three stainless-steel mugs.
The pots are made from hard-anodized aluminum that makes them incredibly durable but still lightweight, and the 2.3-liter pot also has a scratch-resistant and nonstick surface making it perfect for dual cooking surfaces. The talon pot handle fits both pots and can be attached/detached easily, and with a single button you can also fold the handle if you need extra room.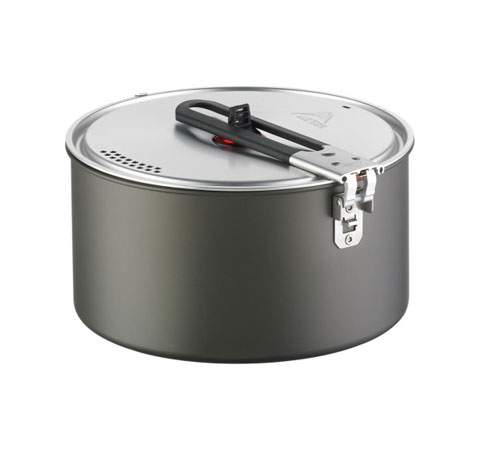 I found that the plates of this cooking system are really good and flexible, and can withstand heat with no problem. The cups are also a treat thanks to the top isolation cover which prevents you from spilling your drinks and keep them perfectly warm. Looking at the design of this cooking set we can see how effective it really is; its modularity and nested design saves us lots of space, and it also allows us to add our own plate or mugs inside this system.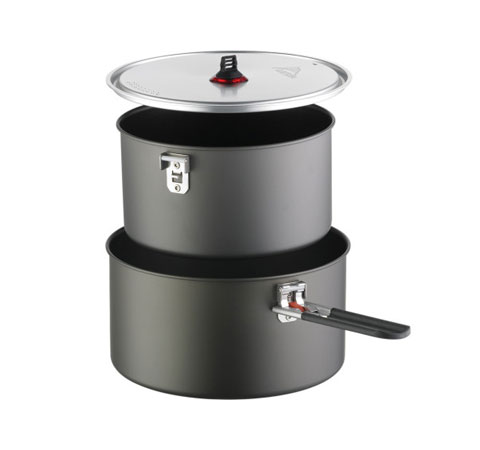 Buy This Item