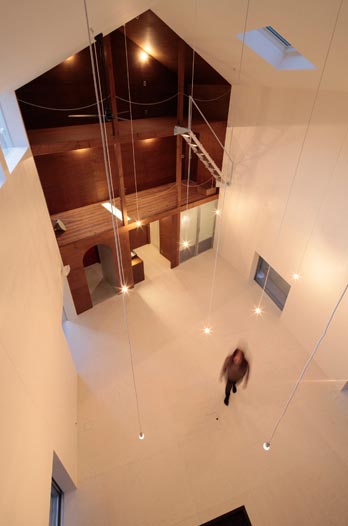 Do you believe in miracles? Let me introduce you to one in particular. In Fujisawa, Japan there´s a very small site where Japanese architects, ON design, definitely transformed less into more. 'The house with empty lot' is a private residence for a musician and a surfer couple, featuring only 62, 98 sq. m. of building area.
Situated on a tight space with barely no open facades, the volume is conceived as a hybrid living space with an individual 'tiny house' on each side. This spatial separation provides the privacy required for the coexistence of two different hobbies and lifestyles.
The entrance for this exquisite building is pronounced by a slight kink in its orientation aiming at the only available access to the street. But the most intriguing question remains…How does this miracle work? A free-standing structure resolves the absence of open faces by gaining the majority of its interior daylight through elevated windows and skylight.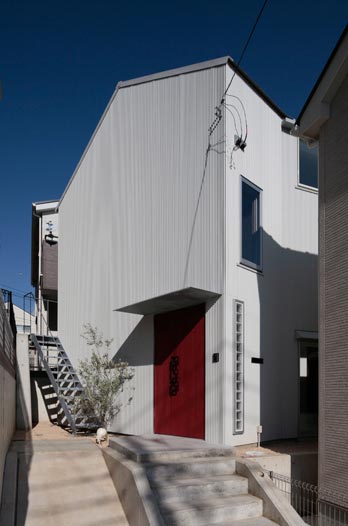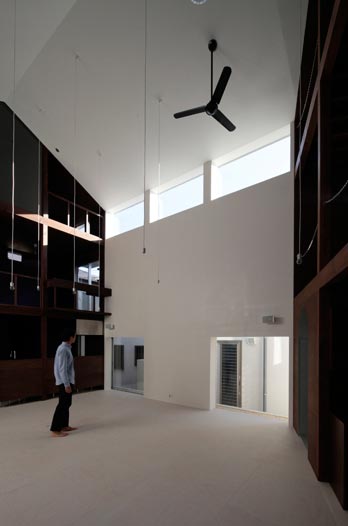 Despite the site´s limitations, the interior maximizes its potential by leaving the core´s space open to the roof. The white ceiling creates an expanded sense of space, contrasting with the dark wooden interior facades of both individual houses.
Like small box-like rooms reflecting both client´s different needs, these tiny houses are organized in two level floors, sharing on the ground floor the usual social spaces: main entrance, kitchen, toilet, washroom, bathroom and storage. This peculiar organization compartmentalizes the program, leaving a generous portion of the house free as a neutral communal zone. This 'miraculous' design explores and proposes a fresh vision over the conventional home boundaries. Here, less is definitely more.