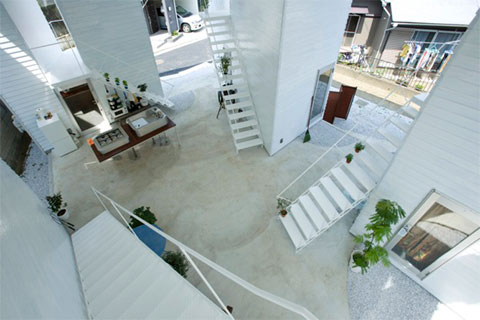 This Japanese project is not a tiny house this time, it's actually an extremely unique apartment building. It has lots of open spaces, including open staircases, leading to four "huts". The total floor area is 1,637 sq. ft., whereas the building area is 898.1 sq. ft.
As you see from the floor layouts, the building consists of four separate triangles, which form a gorgeous courtyard among them. Each triangle has additional household rooms in it, serving as storage and WC, and lifts up to the level of the second floor.
On the second floor the triangles close into the solid building volume, which includes four small separate apartments. A separate staircase serves each triangle, leading to an apartment (called "Hut") offering different views and open space variations.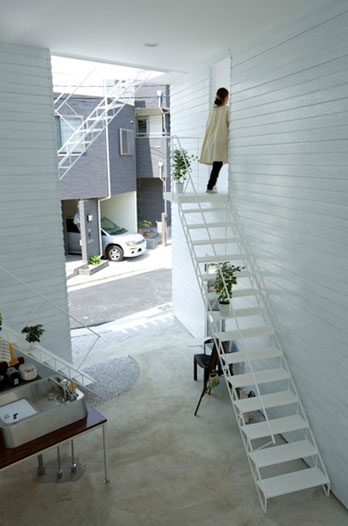 An open, island-like kitchen desk is situated in the courtyard, stresses that the space is really a public place and that there must be something special about the people sharing such a kitchen. And indeed – this weird apartment block is actually meant for young artists, who are supposed to not only live and work here, but also communicate with each other while having enough space to show and store their creations. Hmm, I wonder what parties could they arrange there, in that wonderful courtyard?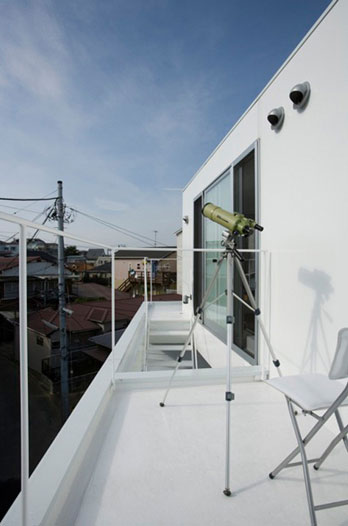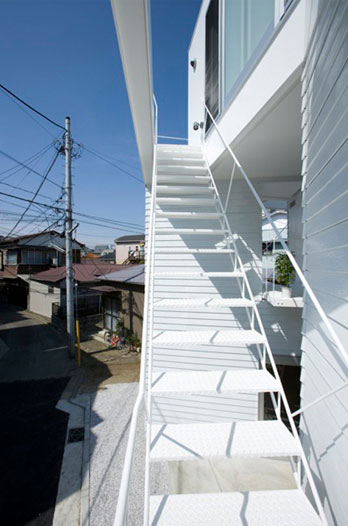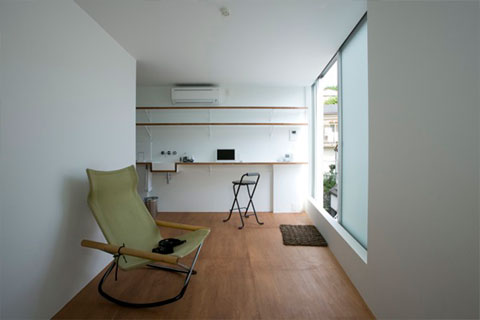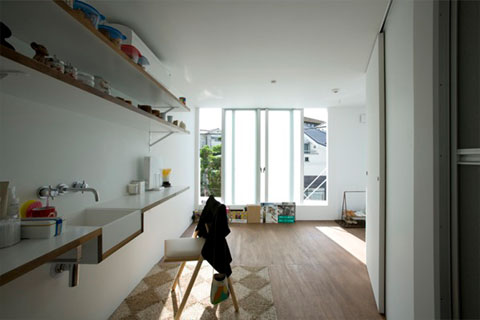 The division of public and private spaces is also underlined in the exterior form: the apartment block is kind of hidden, giving the impression that the whole structure is built for people who happen to enjoy lots of stairs.