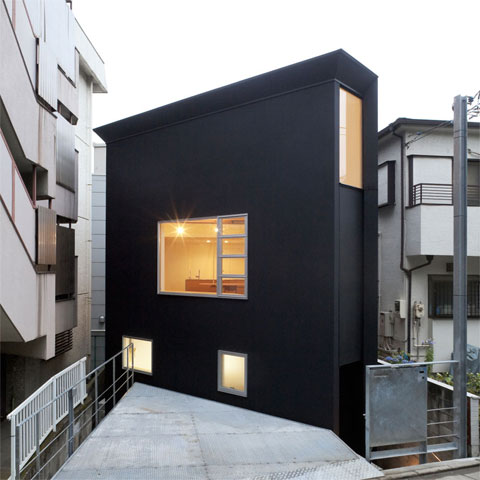 To continue the series of stylish small Japanese houses I decided to write about the Oh House by the wonderful Atelier Tekuto. Although it is narrow and minimalistic, it's still different from other modern Japanese homes, which are mostly in very light colors; the difference is it's strikingly black on the outside.
One of the elevations of the house is not wider than 1m. Its dramatic effect is strengthened by the exaggerated, yet simplistic molding (one of the post-modernistic points I'm in love with!), and by the special window composition on the facades (the narrow elevation ends up with a rather large window resembling an eye).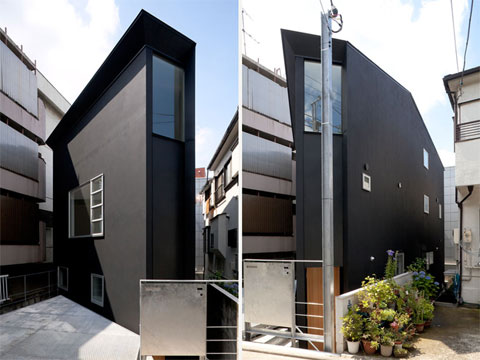 The interior space leaves a very pleasant and peaceful impression: white walls, warm wooden textured furniture and floors – all designed in a minimalistic way. Yet, some points are really funny, like a dining table that sticks to a wall on one side while on the other is maintained by a delicate metal structure connected the ceiling.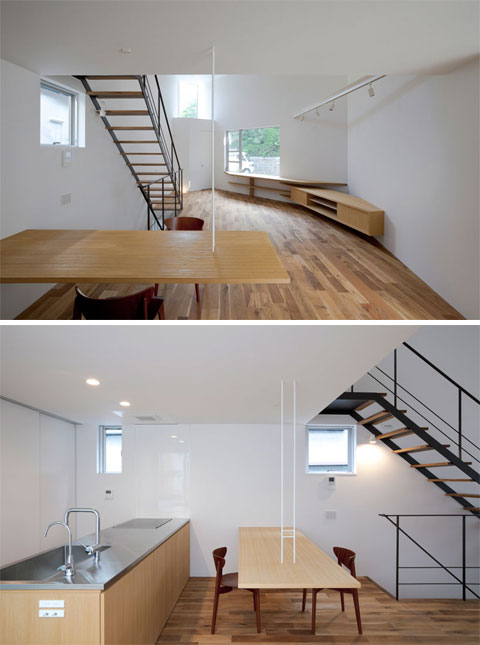 Accommodating six people, the house is three stories high, although it's not quite clear from the outside. The level of the ground floor is lowered in comparison to the outside ground level, so that the ground floor is half dug into the ground (you can see small windows in the lower part of the house), but you get a splendid mezzanine living space as a reward.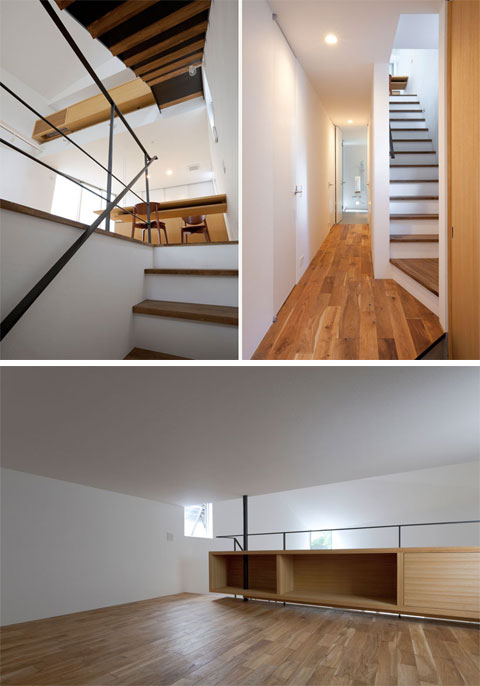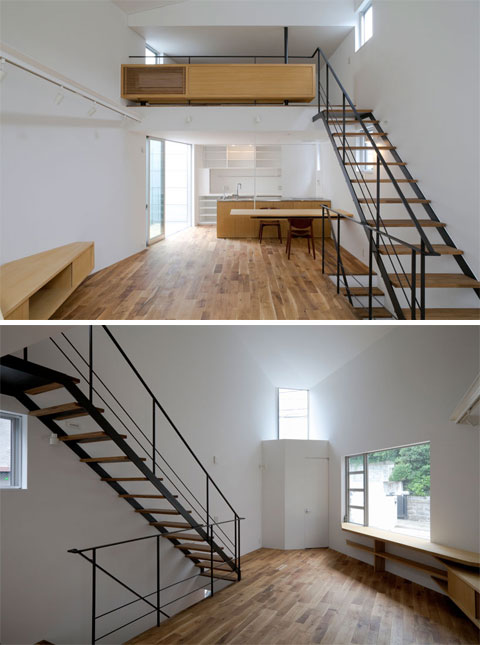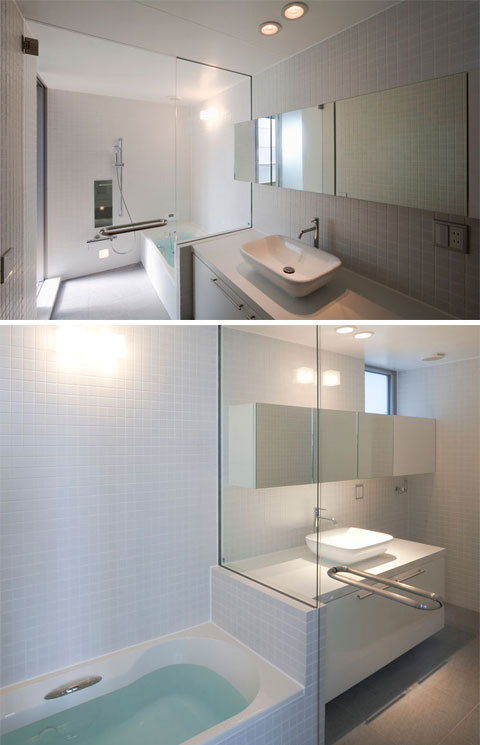 Photography: Toshihiro Sobajima