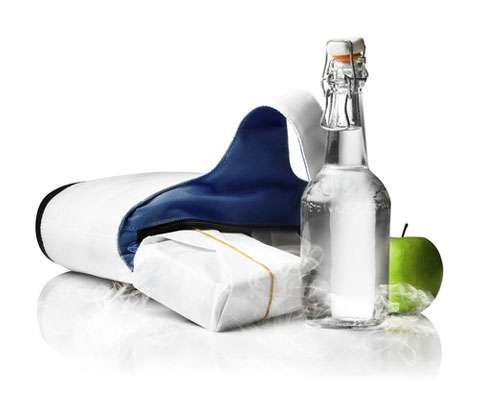 What do lunches, music & boxes have in common? They oddly combine their presence under one umbrella called: Cool Lunch.
Brilliantly replacing uninspired, common lunch boxes somehow struggling to fit in a bag, Cool Lunch is actually a bag itself, designed by Scandinavian designer Jacob Wagner (here comes the supposed connection with music, as you all know Richard Wagner… perhaps?)
In any way it is music for… the eyes for its perfectly simple design, which though manages to meet high expectations. Cool Lunch is designed to carry the lunch of one single person, while keeping it cool and fresh through a small cooling element. That way food and beverages stay fresh while carried along with you wherever you go.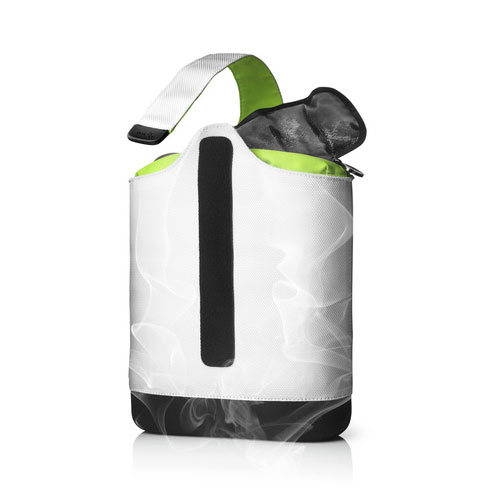 Its cleverly designed handle has a Velcro, which allows it to be mounted from a back back to a computer bag, to a golf bag to your bicycle's handles or simply to be stylishly carried in your hand.
The color combinations will appropriately meet the taste of both men and women, with the exterior being offered in white and black, while the interior may vary from lemon green, to grey, to electric blue and red.
My choices tend to be the white with the fresh green or grey interior, while the black one with grey could be a thoughtful present for stylish gentlemen who want to arrive to their office with simply something else than a conventional lunch box.
And to think that I felt to have conquered lunch boxes by using an Eco-friendly, reusable bag for my partner. Oh well, wait till he sees this idea. Congratulations Mr Wagner, you totally won us over this!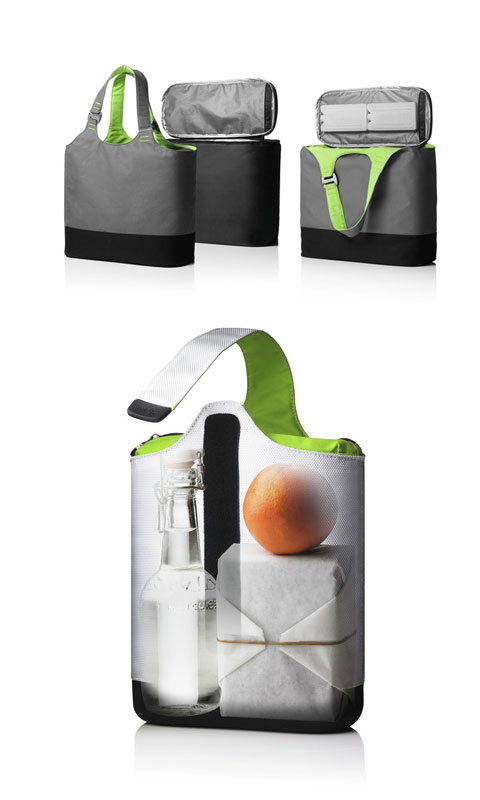 Buy This Item