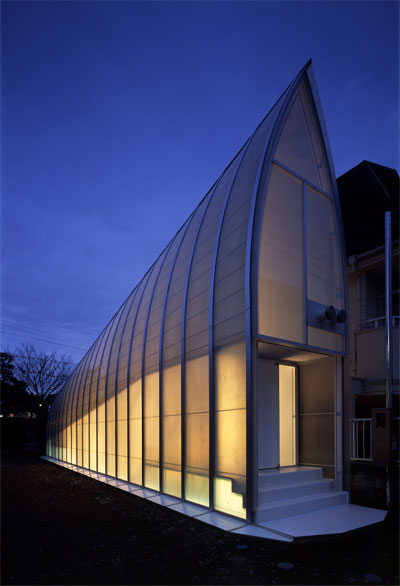 Some fight with the sea for the land (I heard they do so in Holland, and they actually do so in Venice as well), some build up a new piece of land amidst the sea (like the new airport in Japan).. The people to whom today's project belongs to were apparently also struggling for a larger living space. Or they just wanted to impress… Which they successfully did.
This Tokyo house is an extremely narrow gable-profiled structure, which is 29.3 m long. The building is 656 sq. ft. (total floor area), and the construction area itself is 236.4 sq. ft.
Lucky Drops is a fine steel structure which looks very light and tender. However, if one of the elevations is as wide as 0.7m, every house would look tender or even vulnerable. It seems like a thin sheet of paper standing there, adjacent to normal homes, and if it would get a bit windy it might just blow away.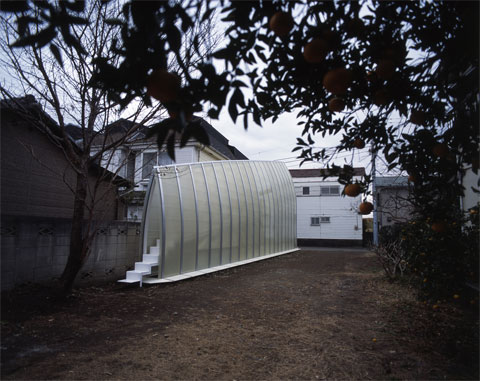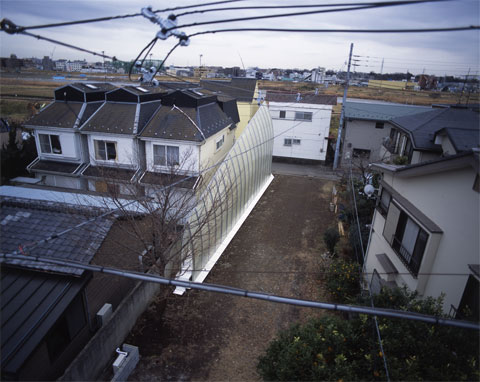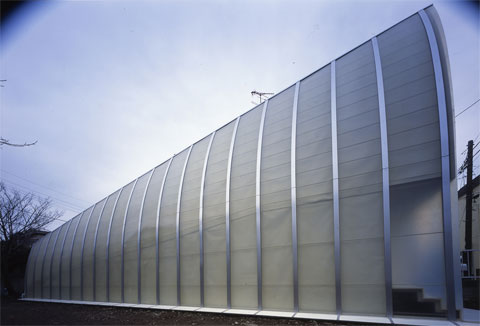 By just looking at the picture I couldn't have guessed that the building has got a rather developed underground story. The house has its "roots". Moreover, most of the living space of the owners is located below, since it was possible to actually use more floor area underground, than it was possible to use above ground.
The interior space above ground has rather much light, because it penetrates through the "skin" of the facades and through the perforated metal floors inside.
I think that every architect dreams of such clients as the owners of the Lucky Drops House. Open for (or perhaps even seeking) bold artistic and technical decisions, not afraid of the difficulties..! and all I can say is: People, take an example.