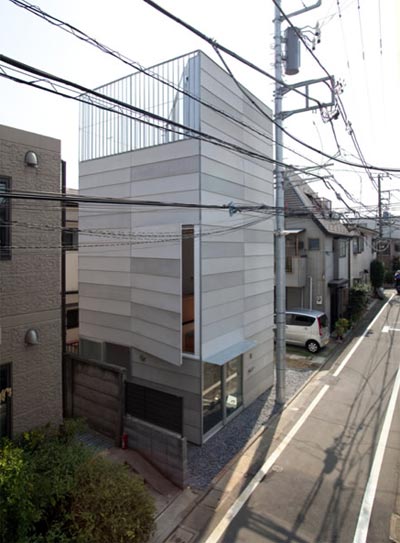 The use of sizes is conventionally associated to clothing… However, the universal art of fitting is a little bit different in some parts of the modern world. Some countries use characters for measure; other countries use numbers. In this particular case, I will use both systems to describe one fine example of how to fit a house into a tiny plot.
This small house is a multi-level private residence for a family of three in Tokyo, Japan. Here, small is definitely taken into its extreme meaning! Situated on an exceptionally limited site (measuring less than 35 sq.m.), the project combines a vertical distribution of individual programs that can be accessed through a spiral staircase.
We are talking about a square-shaped floor (4 x 4 meters) distributed in four levels: entrance and toilet (with bedroom in the basement), dining room, spare room and bathroom with terrace.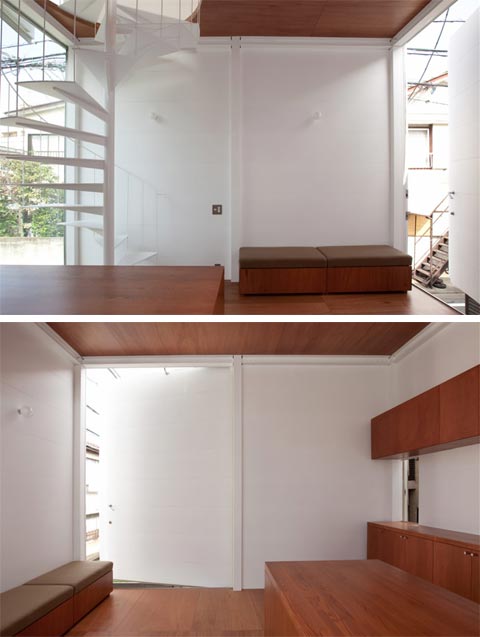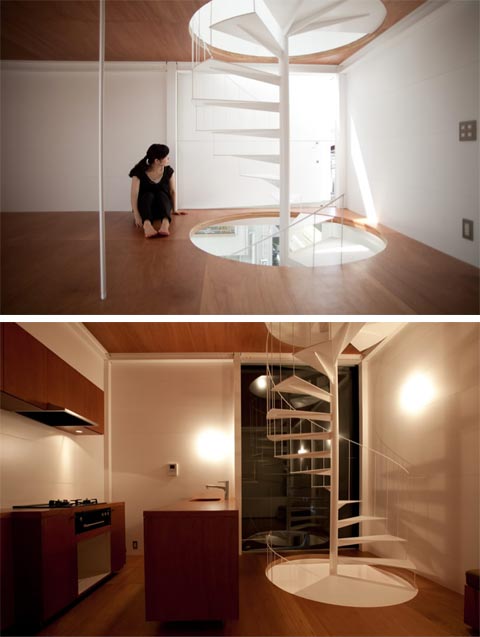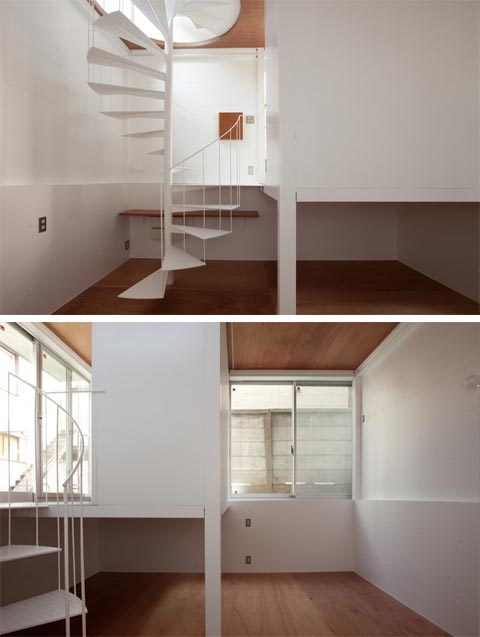 The interior space is always open, only divided by furniture except for the toilet facilities where walls were used. The free-standing volume has an exterior skin with no windows lending views of the interior from the street level.
Horizontal running panels provide a consistent effect to all facades, concealing the heights and proportions of the levels within. Big sized portions of the elevation peel open to create gill-like slits that brings light to the white painted interior of the house. Also the white spiral staircase which punctures through wooden floors and ceilings allows additional illumination for all rooms in the house.
Now tell me…how could so many solutions fit into such a small house?