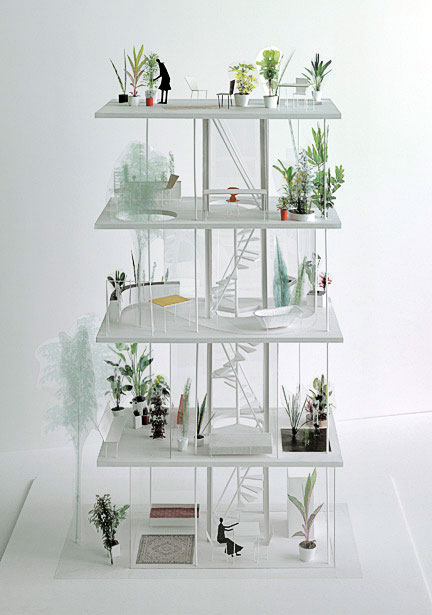 A garden for a house… Simply refreshing and unconventional architecture! Placed in Tokyo between two tall buildings, this tiny four-story house, with 66 sq.m. of building area, reveals itself to the street as a vertical garden!
Isn't it strange that flowers vases and plants (along with the use of curtains) can really function as a facade, providing the required privacy and intimacy of a life at home? Let me introduce you to this fabulous project by Japanese architect Ryue Nishizawa… All that emerges in this anonymous front is a full-height window, which becomes the main solution to separate interior from exterior spaces.
The living room and kitchen are placed on the ground floor, followed by the first bedroom on the floor above, accessed by a spiral staircase that punctures through all unfinished concrete floors.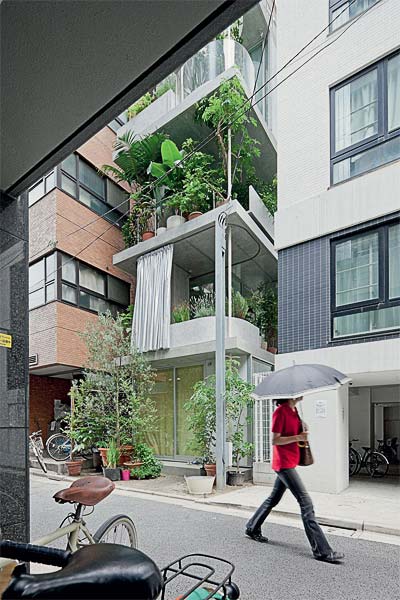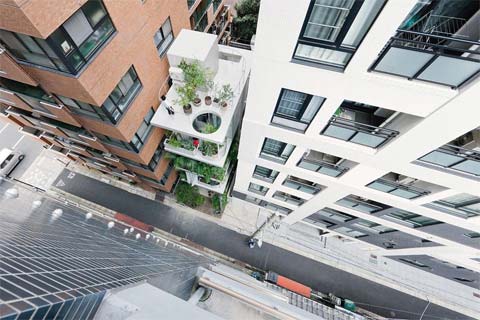 The second floor has the bathroom, moving on to a second bedroom and finally to the roof terrace, where a small room is located, used as either a storage or guest room. It's almost like a small invocation of the Hanging Gardens of Babylon!
All parts of this peculiar house seem to emphasize the intimate relation between inhabitants and domesticated nature… benches and planters are used as parapets while a thin layer of soil is spread out on the several transitions between inside and outside…What a symbolic gesture of respect to Mother Earth…A mysterious vertical garden home, indeed!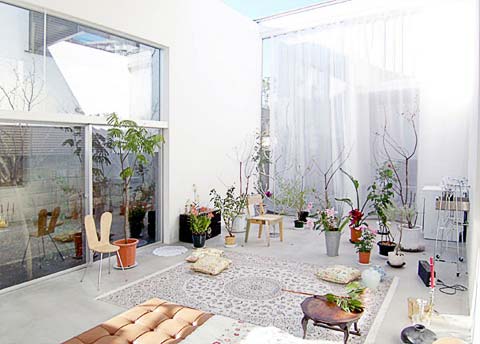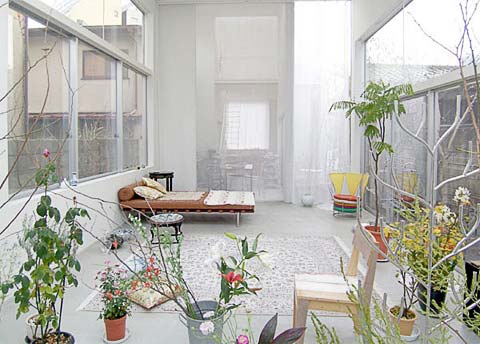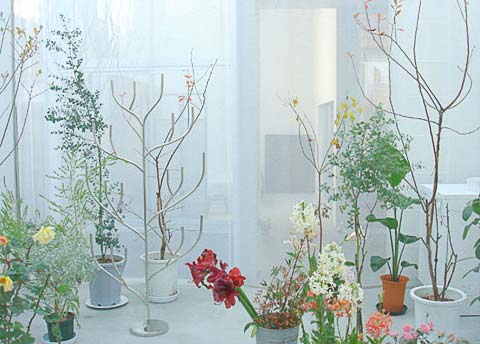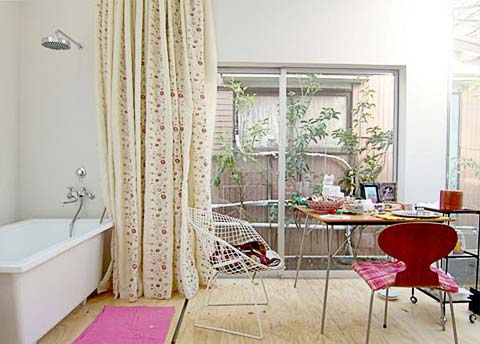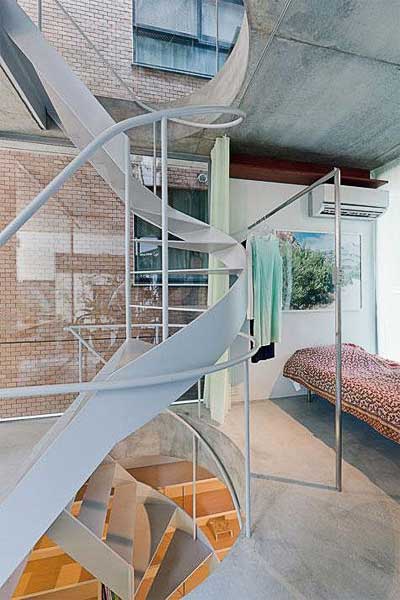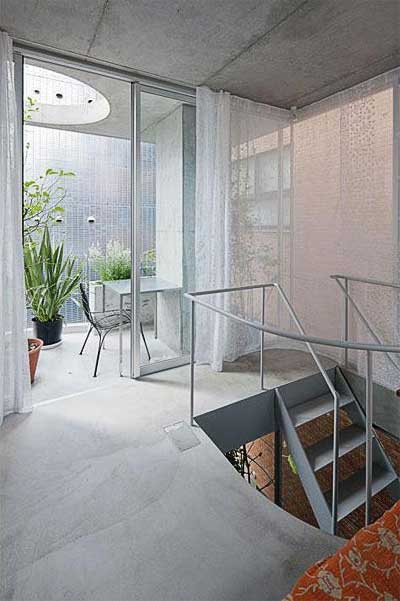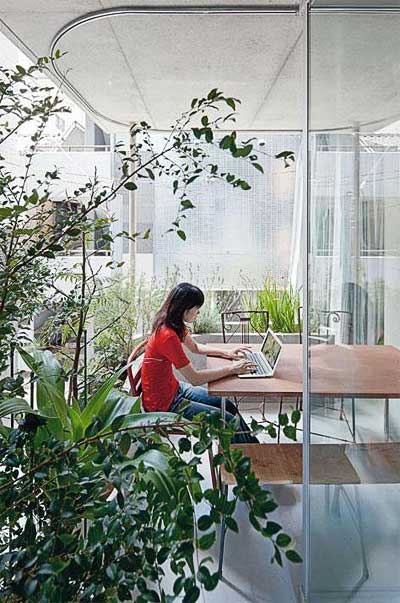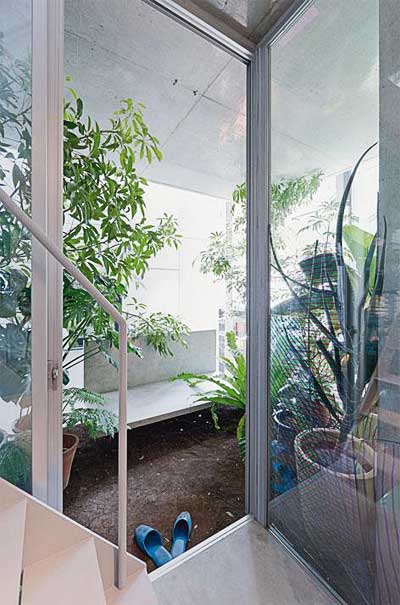 Photography: Iwan Bann.