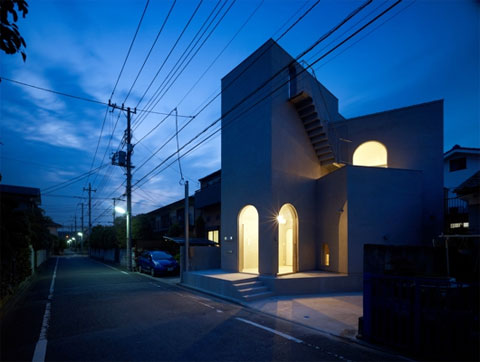 Like a grey cat sleeping on a concrete floor on a sunny afternoon…That's the image that crossed my mind when I first saw the ABE house! This tiny single-family home in Tokyo, Japan (with only 43.81 sq.m. of building area) invokes an anthropomorphic form composed by three volumes of varied heights.
The access for this exquisite construction couldn't be more inviting: a concrete platform lifted from the same concrete ground presents two staircases leading to the "sleeping cat" entrances, main and service respectively.
The program is organized in three floors: ground floor for social spaces with living room and kitchen at one level, dining room and a small toilet at an upper level. The first floor collects the beginning of private spaces such as the bedroom, closet and a fluid workspace that opens to a terrace while serving simultaneously as a corridor to the upper floor staircase. In fact, the interior circulation of this peculiar house creates a wonderful journey as inhabitants pass between rooms!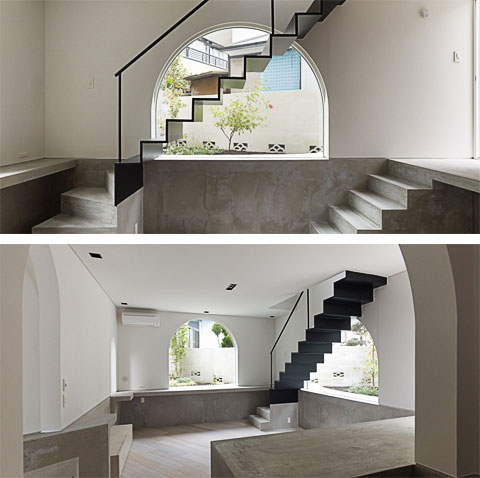 The third floor reserves the expected surprise already captured from the outside…After passing the bathroom and lavatory (followed by two lofts), an exterior metallic staircase is attached to the main facade leading to the roof terrace. We are now standing over the "sleeping cat's" head…almost reaching the blue sky.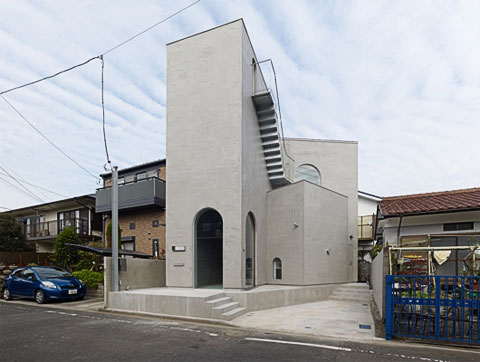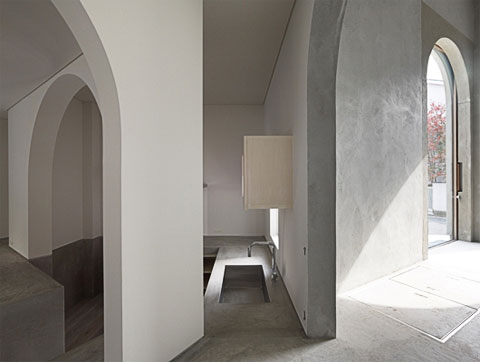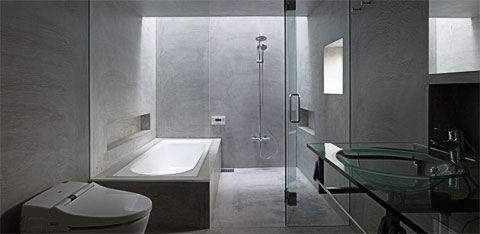 But why did I choose a grey cat to explain this project? Maybe because all interior and exterior surfaces (with the exception of white painted walls and ceilings of the ground floor) are painted grey or made of grey concrete finishing. This house really irradiates the same quietness that any cat has when it's asleep…