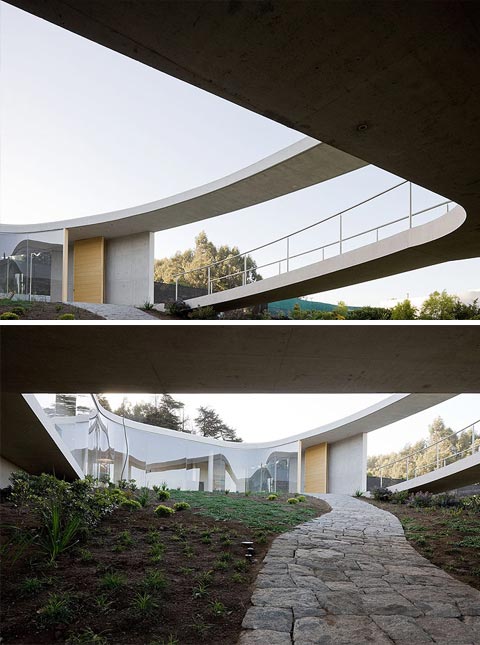 A weekend home = pure joy and relaxation! The entire world is green, especially when buildings become a "natural" part of the surrounding context. The site for this house in Marbella, Chile, slopes gently down to the north-east providing the most amazing views over the landscape. Attending to the particular topography, house and site are composed together as a single continuous space!
Designed by the famous Japanese architect, Toyo Ito, a spiral movement path conducts the spatial organization which has its main core on a partially enclosed garden. A large open courtyard functions as the heart of the house! Let me explain how this wonder works…
The approach to the house rises along the natural line of the slope, leading visitors toward the back of the site. Within the enclosed garden, the slope becomes continuous with the social space floor of the house and then flows around up to the private areas.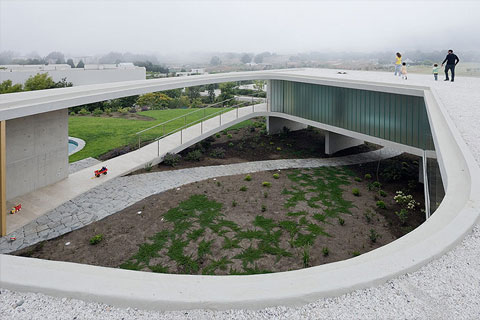 The program (375 sq.m. of building area) is distributed in two different levels: a basement floor (for parking, storage and service facilities) and the main floor for social and private areas. Beyond the main entrance is a spacious living room followed by a dining area, connected to the kitchen. Facing the inner garden, a free indoor-outdoor lifestyle is easily guaranteed!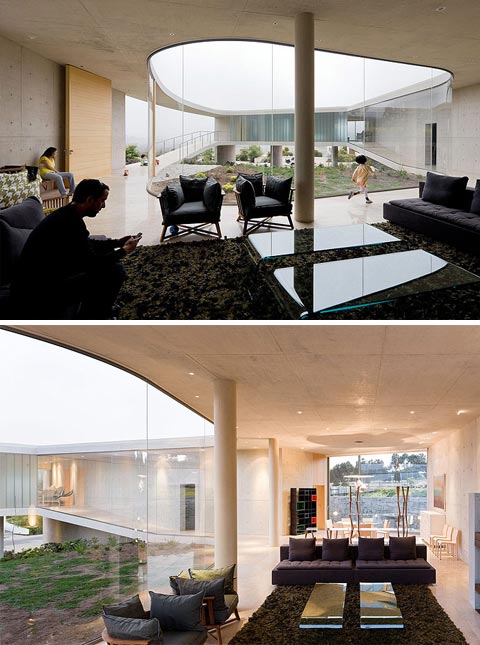 A gentle ramp, which wraps around the house's green heart, establishes the fluid transition into a private zone containing three bedrooms and respective bathrooms…Exposed white concrete is the "flesh" of this artificial body along with interior finishes in white stucco (walls and ceilings) and plywood flooring. An outdoor swimming pool invites us to stay… so we can enjoy a bright sunny day. Shell we take a dive?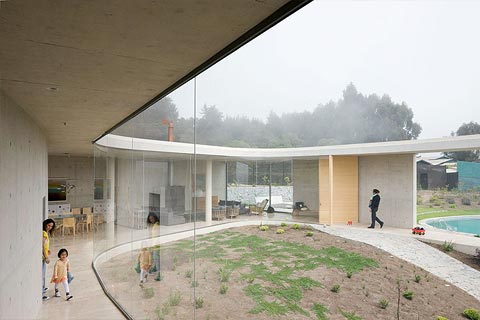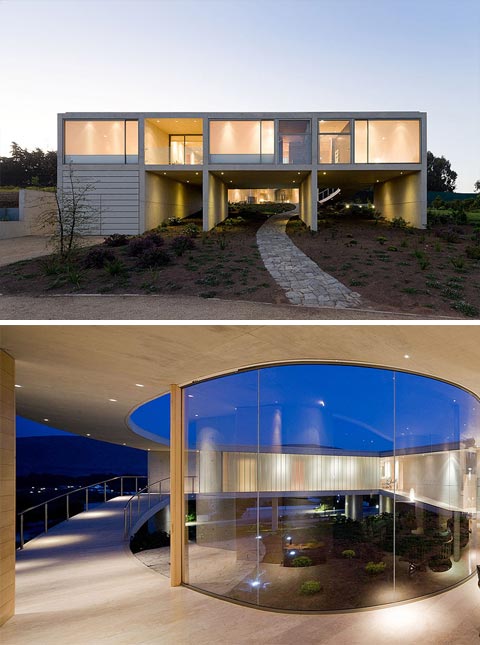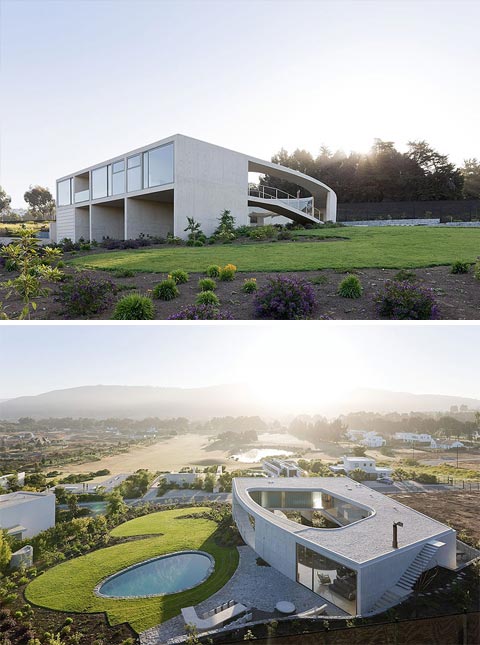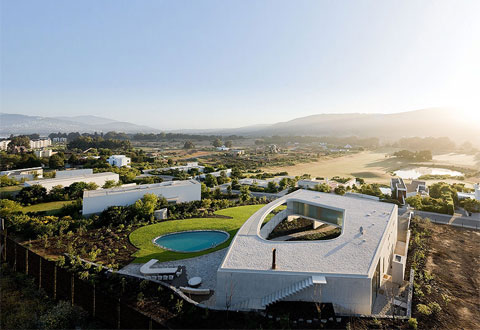 Photography: Iwan Baan.