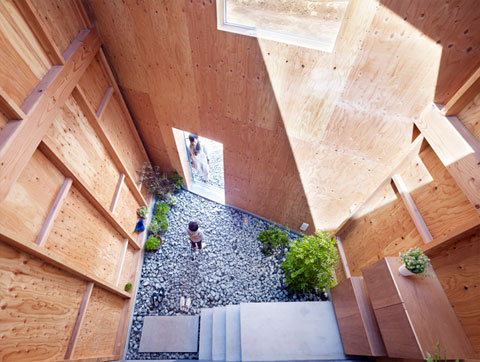 Flowers and humans sharing the same ceiling… Yet something is different in this small house in Kanagawa, Japan! Instead of a conventional house with a garden, here the garden became an inner part of the house composition. It's truly astonishing! Nature becomes so much closer to architecture almost reaching our heart and soul.
The house sits on a very small and narrow site in a residential area, squeezed between two buildings. The owner works in a flower shop and wished a residence that could shelter a habitable program in harmony with flowers and vegetation.
A pitched roof characterizes the whole volume gaining a special presence in the principal facade. Once inside the house, a double-height space welcomes everyone into a surprising journey through this outstanding project.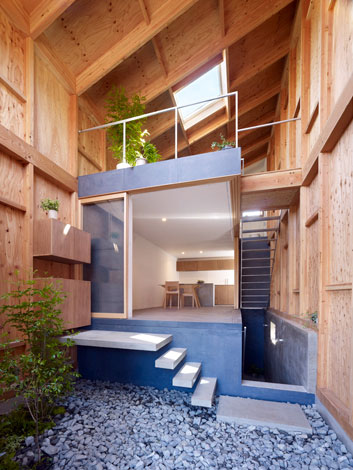 The absence of partition walls allows a full glimpse of the interior organization: a concrete staircase leads to the lower level, where bedrooms are located; another staircase invite us to the main living area, an open space with kitchen and dining area that can be enclosed with sliding panels (wood framework with glass) – a reminiscence of the traditional Japanese partition system.
Finally, a metallic stair guides us to the upper level, where a loft space works as a versatile platform for nature lovers. The outer shell of the house was built as a storage for plants and it will be the same as in nature, neither finished nor unfinished. There's a permanent fusion between architecture and nature and this is visible from every angle. Living between flowers and vegetation, this must be like heaven…