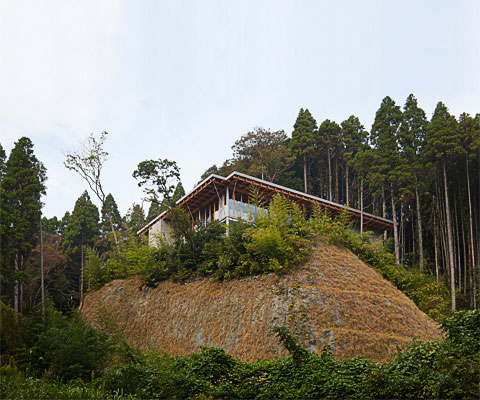 Are you familiar with the old expression "the top of the world"? Maybe the following project captures a little bit of that state of mind… Standing on the top of a remarkable (and respectable sized) cliff in Chiba, Japan, Hanare is the dream home for everyone who loves wild nature at its purest.
This proposal is intended to make dynamic use of the whole site, taking advantage of its unique qualities! A total constructed area of 933 square meters is carefully positioned over the rocky surface of the cliff.
Basically, a wooden house with a structural steel frame that lifts it above the mineral ground below. Respecting the organic topography, this group of "metallic legs" allows a harmonic relation between the building and the site.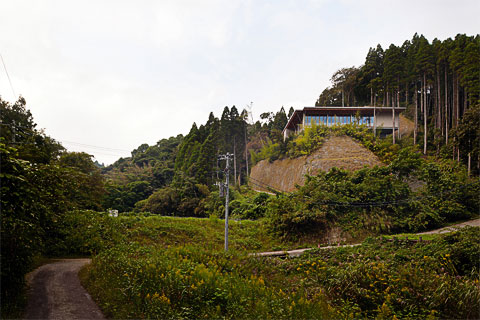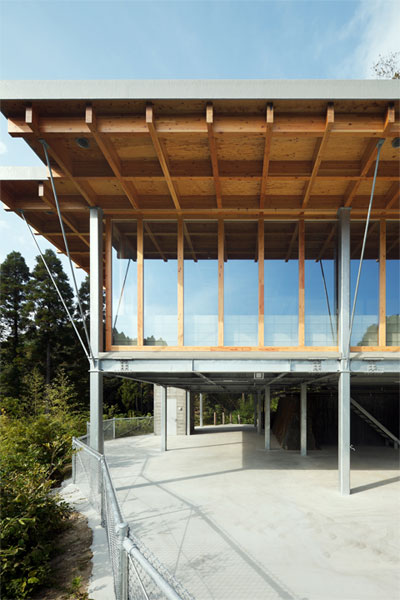 An industrial staircase leads up to the main center of the wooden house while an elevator strategically creates a second entrance on the opposite side. The organization of the program follows an L –shaped plan: main bedroom at one end and a guest room on the other. Social zones like kitchen, dining and living areas share the same open space.
The views over the landscape are breathtaking… Full-height windows frame every angle while offering a majestic sunlight to illuminate our steps. A discrete ladder challenges us to climb up to the roof level and enjoy the green surroundings. The wood finishing of the ceiling and walls remind us of the forest…stone pavement invokes the cliff below our feet… Hanare has a silent presence in this idyllic place, like a castle on a hill.