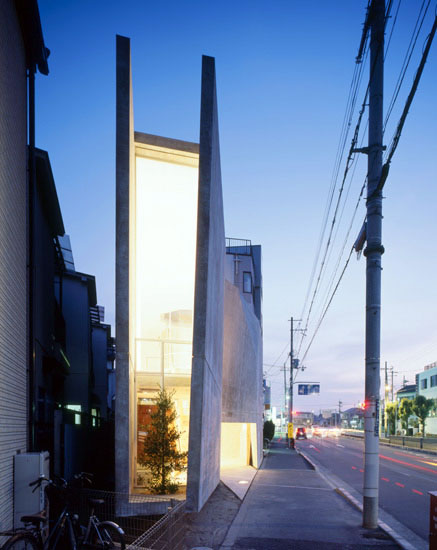 One of the seven wonders that can be seen from Space is the Great Wall of China… In Osaka, Japan, there´s no construction as big and emblematic as the Great Wall, however, a residential building designed by Suga Atelier appears like a modern reinterpretation of this ancient construction. Placed beside a main road, House S assumes the role of a physical barrier against traffic noises and visual impact.
The building gains the appearance of a rough concrete retaining wall because of its framework, made out of structural plywood. A large entrance door invites us to enter this domestic "great wall". The program is distributed in three level floors all marked by a light court positioning in the center of the building, that is slightly deformed in the shape of L due to the entrance.
Ground floor has the major entrance that leads to the parking space and also to the ramp access to upper levels. First floor is composed by an open space for social areas such as living, dining and kitchen facilities. A staircase connects to a loft space reserved for a bedroom.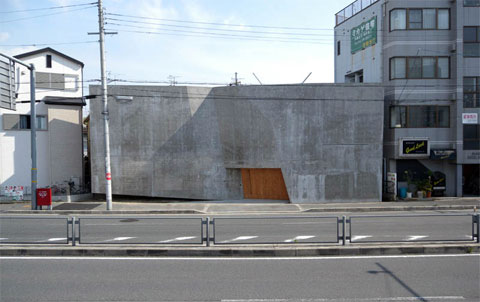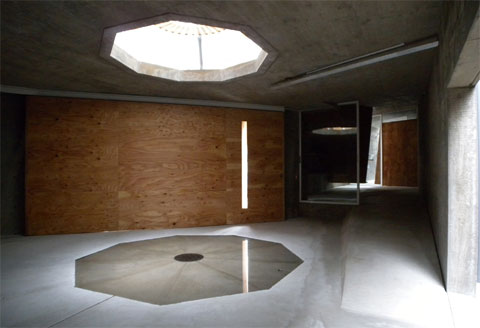 The interior surfaces are covered by recycled plastic bottles: white polyester fiber fixed to the walls and ceilings with plastic screws using separators. Needled-punched mats made with the same material cover the floor while the furniture-like staircase and loft are made with recycled plywood used for the framework.
Such an incredible Eco-solution for a domestic piece of architecture, don´t you agree? And the rain falls gently through the light court, into the thin water basin in the entrance floor…in the heart of the great wall of Osaka!