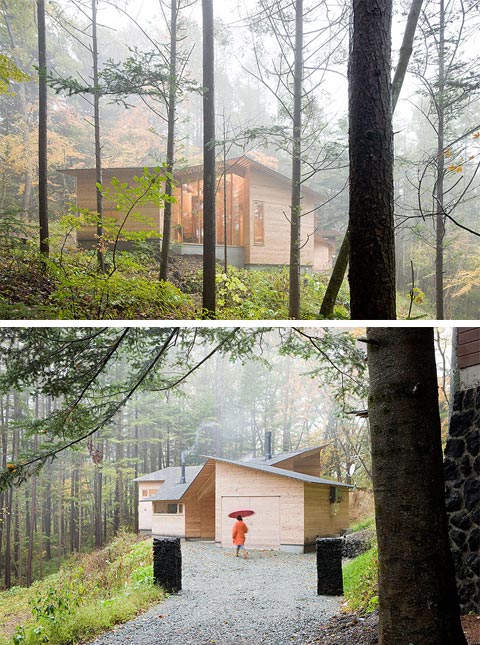 Simply breathtaking… What a fine example of turning traditional techniques into modern architecture! The InBetween House works as a group of small mountain cabins situated between Japanese larch trees in a rocky region outside Tokyo. Yes… the word "between" gains a special meaning in this particular context – From nature to the building, all is arranged to work in a very delicate and integrated way.
The building has an area of 178 sq. m. and consists of five single pitched roof cottages that are clad in the local larch wood siding. A garage space welcomes everyone to a magical mystery tour through several volumes and respective interstitial spaces: an outdoor patio located behind this first space leads to the main entrance.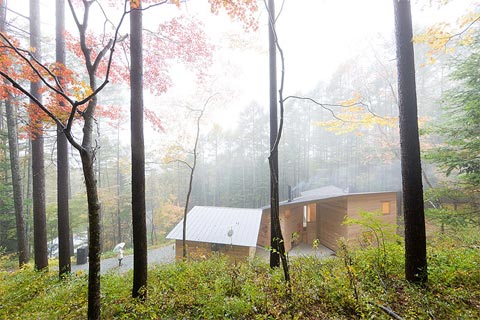 Opening the door, a generous living room receives us gently while offering paths to the three volumes which configure its geometry: dining room and kitchen at one side, bedroom 1 and bedroom 2 at the remaining ones. The mystery tour culminates on an astonishing sun room placed between bedroom 1 and the bathroom.
But saving the best for last: rather than using a composite construction technology, this "artificial wooden body" is built in a traditional Japanese wood construction method so that local builders can skillfully craft each structural wood element. Each cabin differs in size to fit its function and set on site at 30 degree increments to best fit the topography and face exceptional views. The perfect blend between architecture, topography and local culture…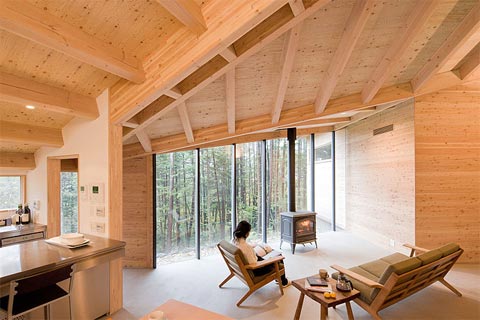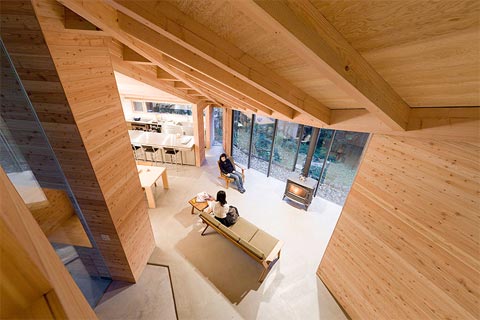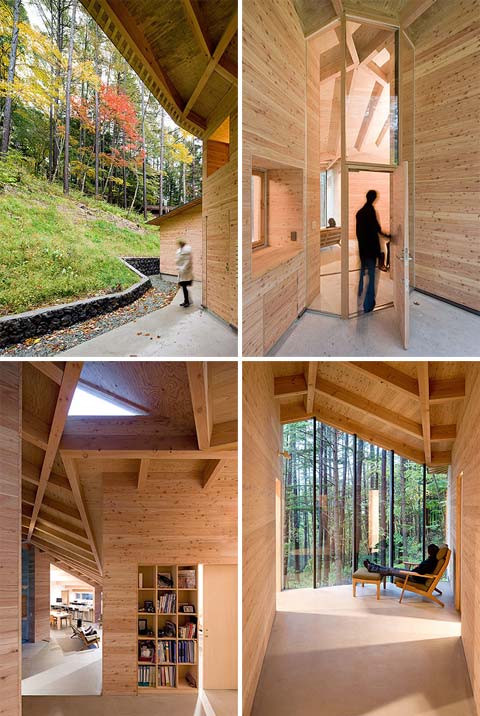 Photography: Iwan Baan.