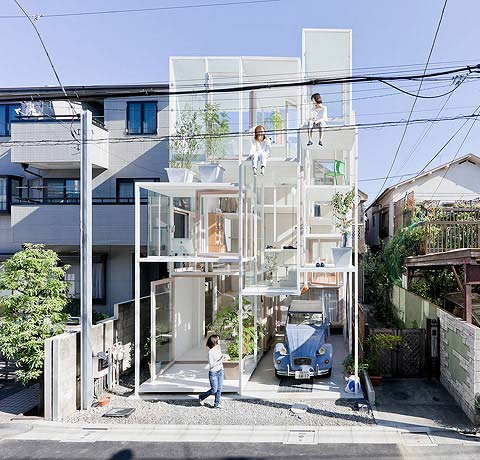 Have you seen the movie "Dogville" by Lars von Trier? Remember how the entire surroundings of the town were created – the houses were just painted as floor plans on the dark theatrical surface while various objects were placed to show the function of a room or space (for example, the fragment of the church tower hanging in the air).. Actors just pretended to knock on the door of the imaginary house.. Yet, I got the atmosphere of the town as I watched the film and I remember it well.
The House NA in Tokyo resembles this scenery concept. It is not a real house, but a transparent steel structure with small floor plates on different levels. The project area is 914 sq.ft. It looks like a building, however it has no traditional windows, no doors, no ceilings, and no walls.
The white floor plates, maintained by slim steel pillars and placed randomly, look very exciting and inspiring. They seem to be floating in space, inviting you to take a seat on a plate with your feet down, over the heads of passers-by. A dreamy mood of unreality and fairy-tales is transmitted by this strange, yet exciting building.
As an independent object, the House NA makes its surrounding neighborhood extremely interesting and raises its architectural quality. As a proper home, the building shows the owners' concept of living within a tree, where different-level plates are seen as different branches of a tree. Fascinating and bold, if you ask me!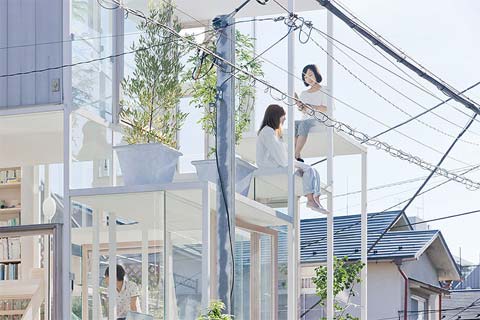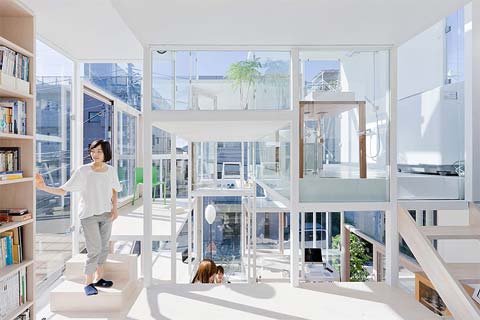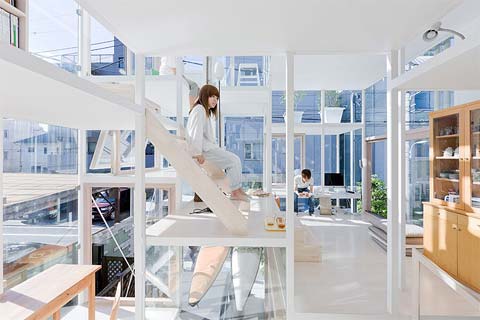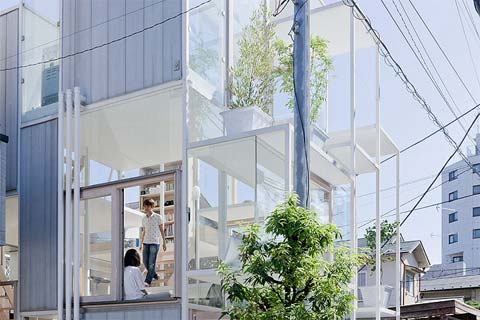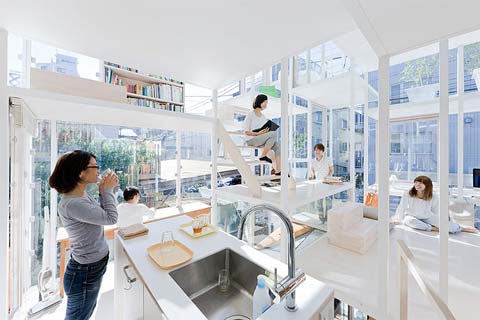 Photography: Iwan Baan.