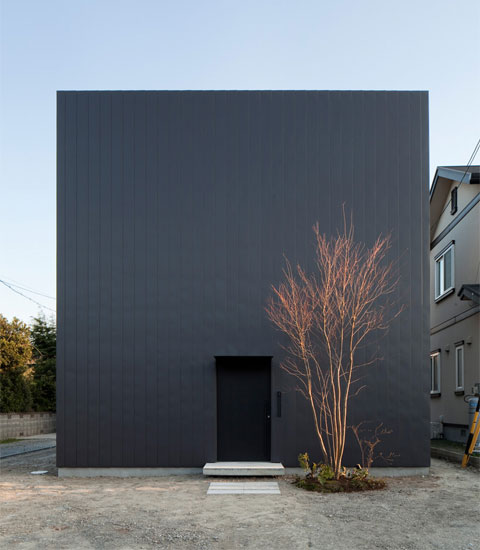 There are projects which are incredibly beautiful and masterly designed. I write about them with much delight and respect. And then there are projects which simply catch my heart and I instantly fall in love. They arouse an immediate passion in me, without any preliminary thoughts or theories.
The Ant House is one of these projects.
The core idea of this single-family home in Shizuoka, Makinohara, Japan, is its double structure. The stern, laconic and cold-colored metal-cladded exterior envelope (in a cube form) leads us into the surprisingly cozy, interesting, multi-leveled interior.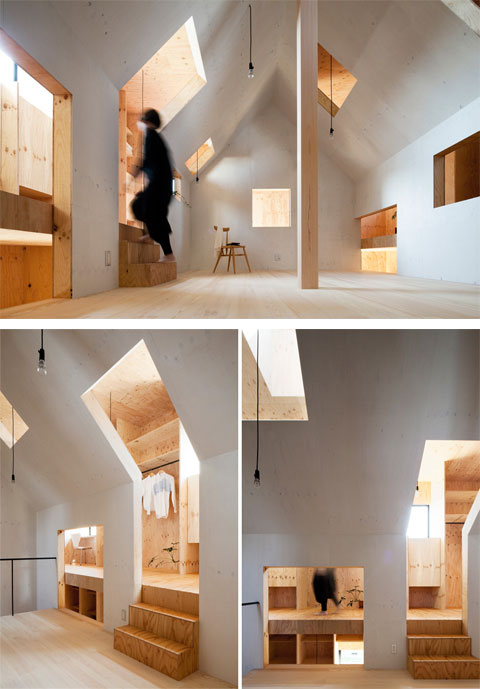 This is achieved by introducing the second structure to the interior space: basically a 2-storied house with a double-pitch roof. This inner structure touches the outer one (cube) with its roof ridge, which meets the roof slab of the cube ceiling. The floors of the inner "house" are on a different level than the rest of the floors. Moreover, the inner structure has several openings in most unexpected places! That is why the interior space appears to be so dynamically exciting.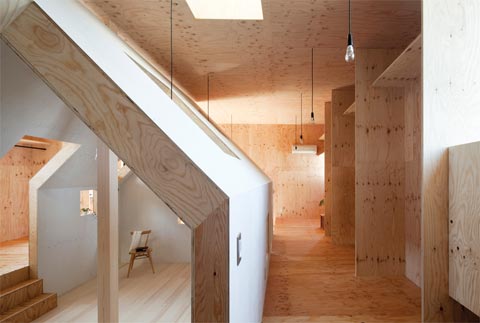 Such a simple idea of implementing different floor levels has proved to be a powerful tool, which provides an intensive, dynamic peculiarity both to the interior space's functioning and to its appearance.
It would be a crime not to show the layouts of the house to you. How easily and naturally have all the necessary function zones found their place in this exceptionally simple, rectangular planning structure.
We have one more reason to say – "We love Japanese architecture" – once more.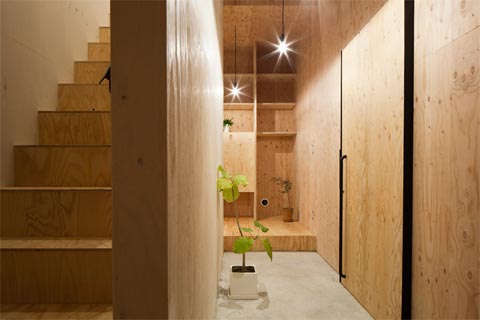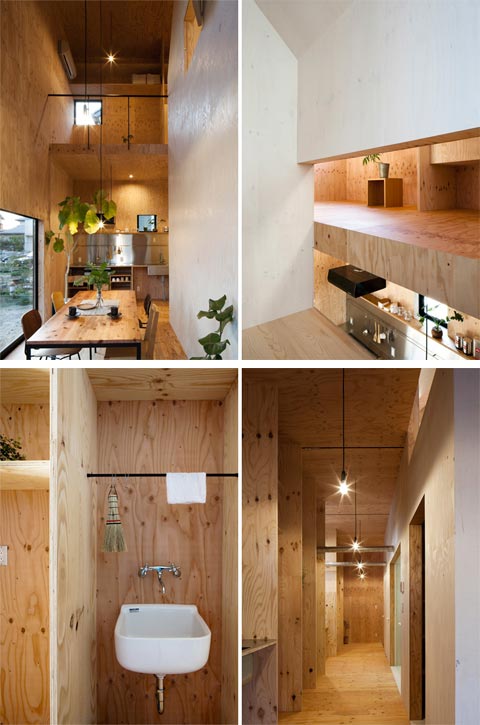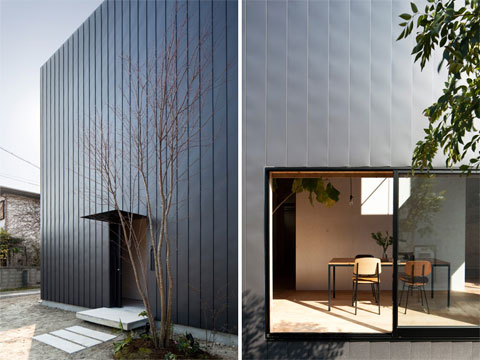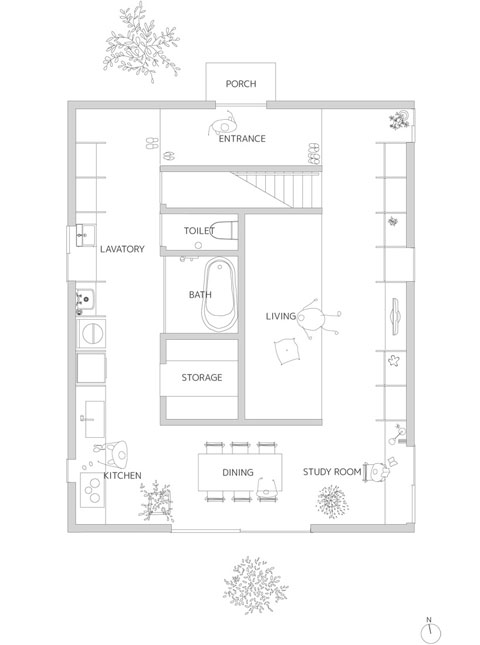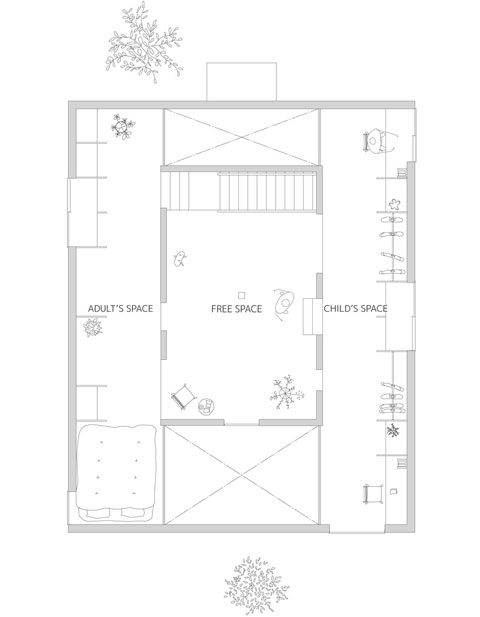 Photography: Kai Nakamura.