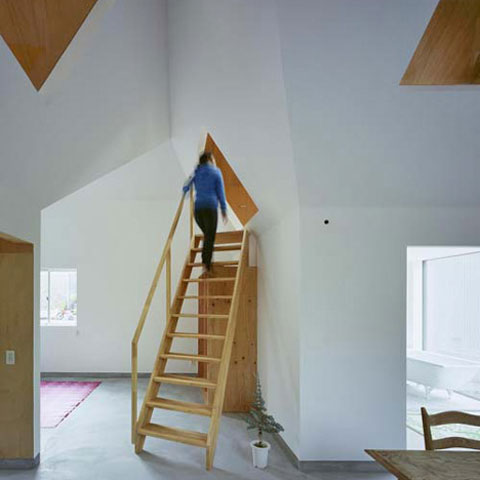 A complex program often leads to outstanding results in architecture… In Shiga, Japan, an unusual wish gave birth to the House in Hieidaira – a small family home for three generations: grandparents, parents and children. To add even more complexity to this project, a space for work must be related to the dynamic living of this unusual house.
What were the solutions for this challenging program? A plan (with only 116 sq. m.) was developed in which 3 compact autonomous volumes – one for the client's family, other for his parents and an atelier space – respect the sloped roofs that mark the residential surrounding area.
A limited budget also activated a series of outstanding resolutions… From the street, all three volumes present distinctive materials between them in order to easily demonstrate which program runs inside: cement boards for atelier volume, serving as fire-resistant thermal insulators and bearing wall structures, black corrugated steel plates for the parent's volume and grey corrugated steel boards for the grandparent's smaller volume.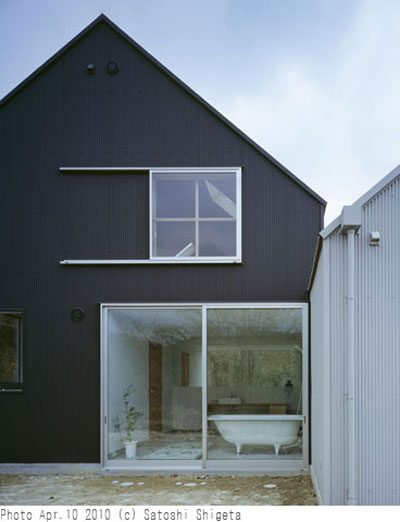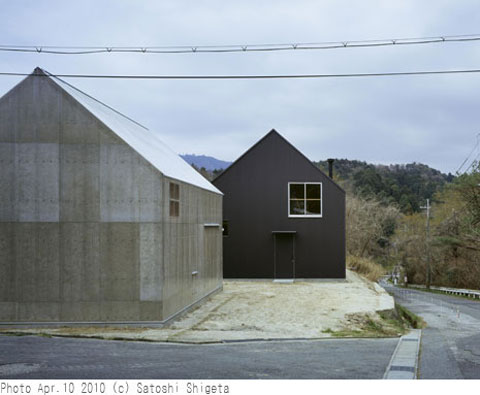 But don't be mistaken by the exterior simplicity of these current industrial materials. Inside the black box house, an enhanced world of light rules the entire white painted spaces, from the living and dining rooms to the service facilities (kitchen and bathroom).
Windows are crucial to achieve such a remarkable atmosphere: from walls to ceiling, all vertical and sloped plans are perforated with proportional openings allowing a full glimpse of the outside world. Exceptionally, an exquisite wooden ladder invites us to the upper floor were two bedrooms are totally covered with lauan plywood… Once again, delicate skylights give us the chance to almost kiss the sky!