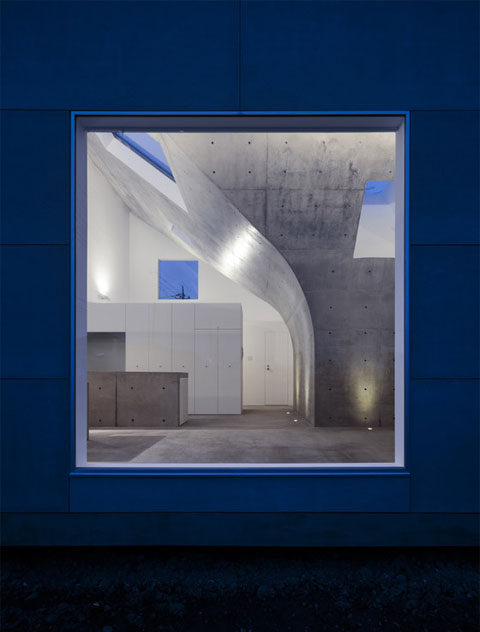 It's always interesting for an architect to play with natural inclinations of a plot, to figure out possibilities of interesting open spaces for a house and to take benefit from its specific location. Well, this next project, in Misato, Saitama, Japan, stands out indeed in that respect, and is really revolutionary and absolutely fascinating!
Yet, the basic idea is quite simple. The house is right-angled in the layout, whereas a huge flower pot is formed in its center. The flower pot is connected to the general ground layer and is also filled with soil. It is sort of a hole in the center of the building's body, as if forming a man-made crater.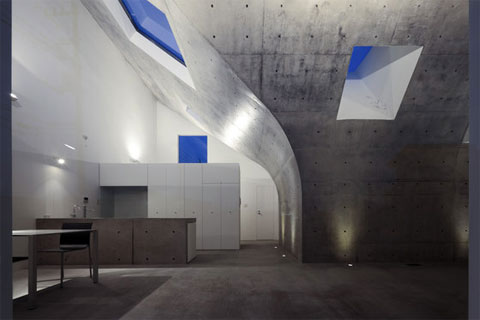 The roof of this 1,259 sq. ft., one-story building, in its turn, is inclined from the outer edges towards the 'crater', which actually lies among the inclined roof planes. The skylights are installed into these roof surfaces (which are, by the way, made of concrete, as well as the whole structure), so that one can peer into the inside of the house, standing on the upper ground level terrace.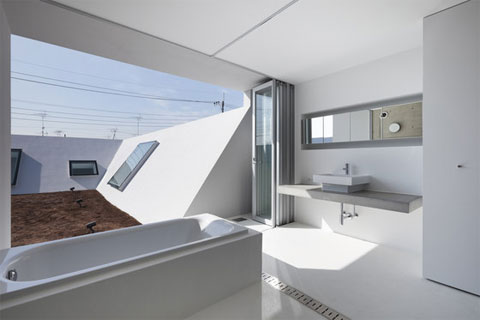 Thus, this crater terrace is a private and protected outdoor space, which from the street you cannot guess that this concrete house contains such a cozy and exciting green outdoor space within itself. The tree hasn't yet grown as shown in the pictures, but I am sure it will be planted there to complete the brilliant concept of the flower pot house and to embody the living core of the house.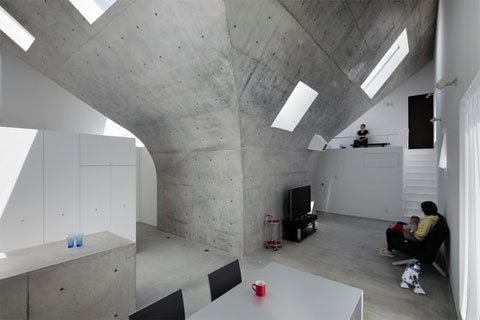 I find the idea awesome and would be delighted to live in a house with such an exciting planning structure! The uplifted garden in the middle of your home, near the skylight windows of your roof – simply ingenious. The symbolic idea of green space (a tree with its roots) placed in the center of the house as its core is no less brilliant.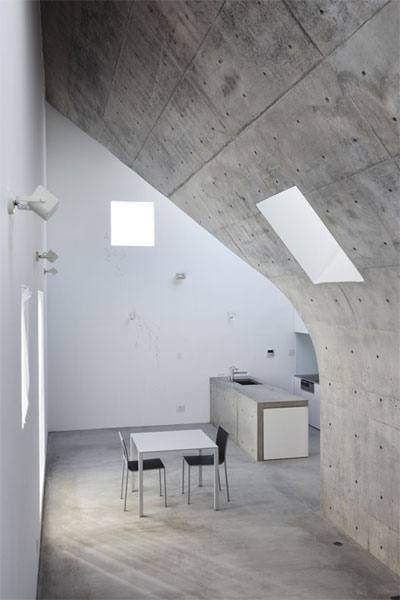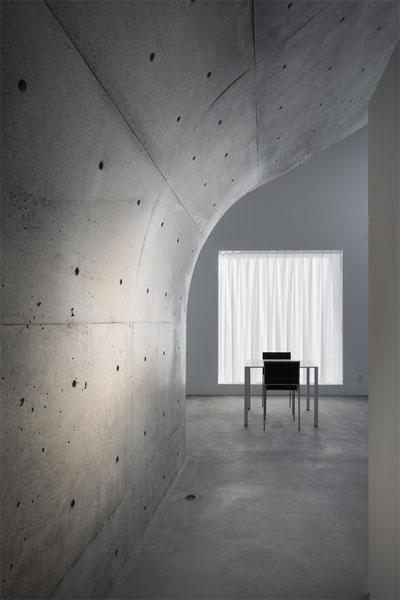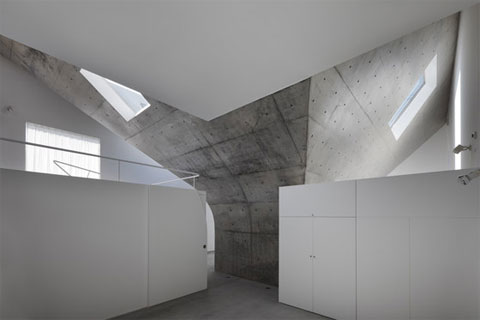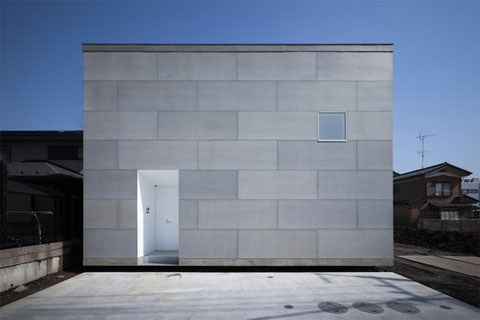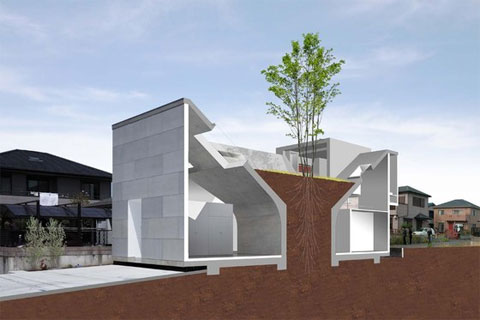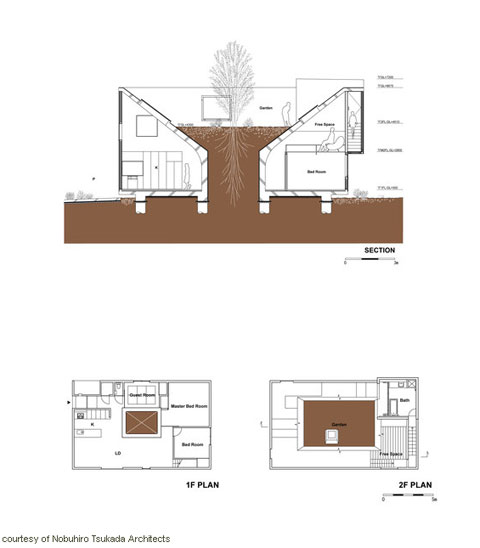 Photography: Tomohiro Sakashita.