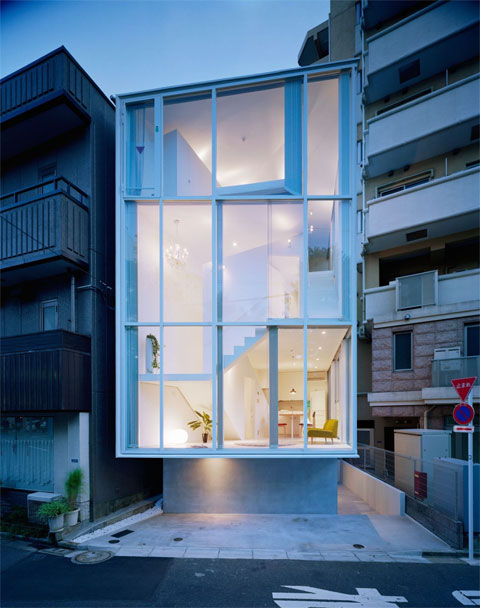 Once again, Japanese architects remind us how less can be definitely more! In a drastically constrained area, Life in Spiral presents an inspired concept for domestic living spaces…
An exceptional promenade staircase turns this tiny four story building (total floor area of 109 sq. m.) into an amazing trip through all spaces of a conventional housing program! A spiraling stairway captures our interest even before we enter the house: the transparent facades deliberately expose this dynamic element to the city of Tokyo! It's almost like an urban sculpture, don't you think?
A family with a child inhabits this unusual piece of architecture: in the ground floor a hall and an office area (distributed at different levels) share both a glazed facade and concrete wall. Here is the starting point of a unique stairway to heaven!
On the first floor, a bunch of open spaces resulting from the strategic position of the spiral staircase are reserved for social areas (kitchen, living and dining room). The two remaining floors are reserved for private areas: one double bedroom at one level and a single bedroom on the other.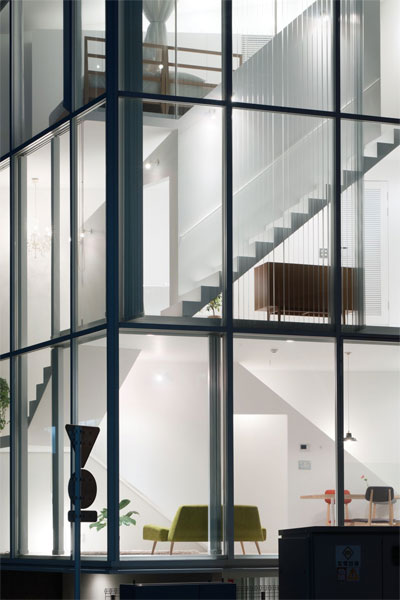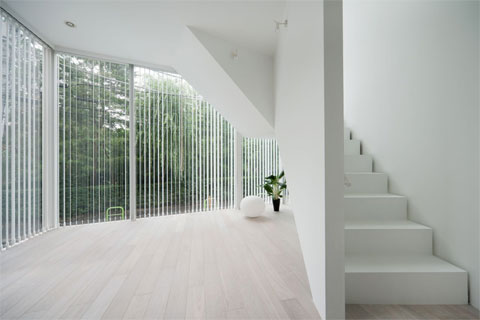 The innovation and freshness of this vertical circulation element is focused on the creation of unusual perimeter rooms along the glazed facade. The angled partial wall defines and separates the different rooms while allowing daylight to enter, providing shade throughout the interior as well. Vertical shutters disposed along the perimeter glass offer privacy to inhabitants, allowing either a transparent window or a screened wall to exist, producing an unexpected relation between daily activities within the home and the city of Tokyo.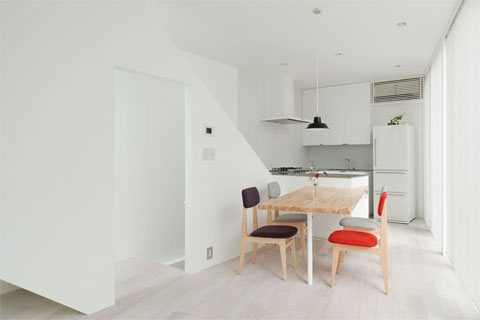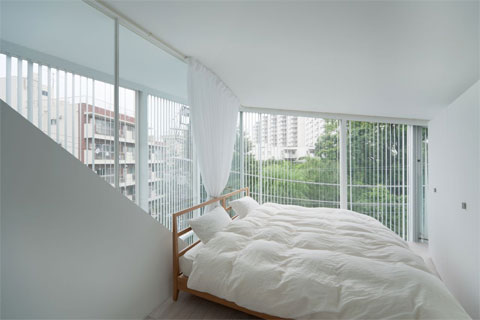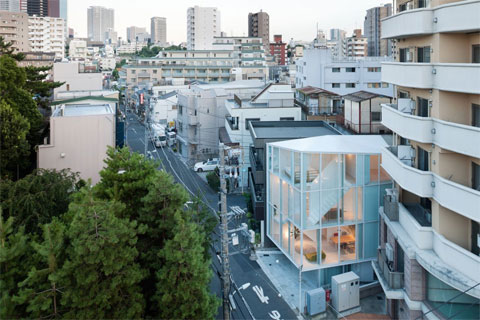 Photography: Takumi Ota.