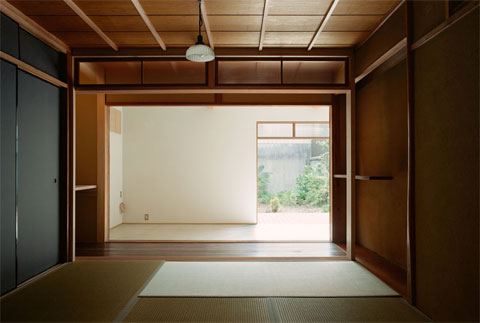 Let me tell you about a traditional piece of Japanese architecture that captures the most precious values of craftsmanship: The Machiya house.
Built by merchants and artisans over five hundred years ago, this wooden construction used only raw materials during its building process… This simple construction made repairs possible, allowing it to last through the ages. Timeline Machiya testifies this immaculate condition, surviving a number of several extensions made in the past century!
Originally built in 1935, an L-shaped extension was further added to the house during 1965-1980. Rather than eradicate this later addition, the architects chose to rehabilitate it for modern use. So a physical "timeline" was ready to be captured by a new approach between past, present and future.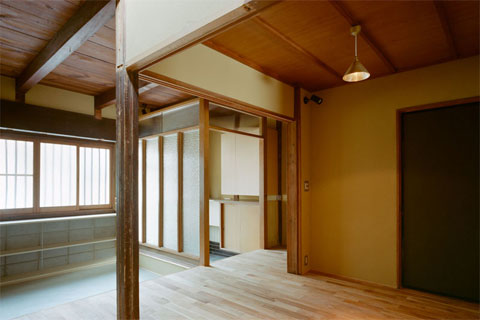 The program is distributed in two floors taking advantage of the existent partition. Modern social areas (entrance, kitchen, living room and toilet) are disposed around the original tatami room (tea ceremony room). A staircase leads to the first floor (which respects the original Machiya perimeter and structure) where two bedrooms preserve the atmosphere of ancient times…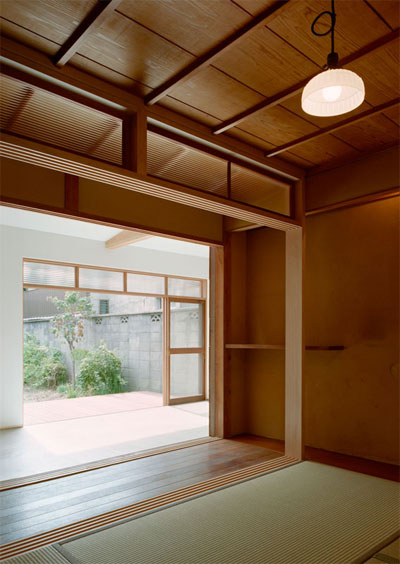 A ladder reaches up to the attic, where the original roof beams are exposed and a roof light has been added. Interior finishings alternate between wood panels and white painted walls and ceilings…Old and new are blended in a harmonic relation without any abrupt changes, as a pure and clean architecture reflects a timeless quality…