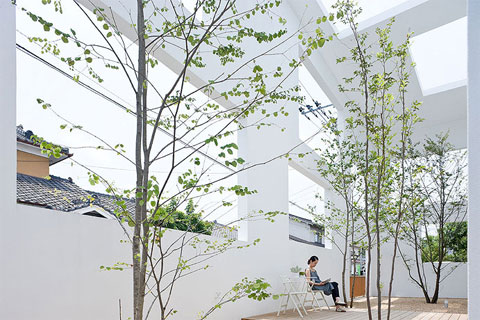 Are you familiar with the traditional Japanese wrapping art called Furoshiki? It's a type of wrapping cloth that's frequently used to protect and decorate a gift… House N seems to be a giant present waiting to be opened in Oita, Japan! A total floor area of 85 sq. m. is completely involved in a wrapping perforated concrete box…
Exciting and intriguing as an unopened gift, this small experimental home for a couple and their dog achieves the most outstanding balance between interior and exterior spaces.
In fact, the distribution of the program pursuits a generous connection between social and private areas: three nested shells gradually enclose the distinctive zones: behind the first perforated package is the parking area with a generous garden that allows a free perimeter circulation and access to the second package.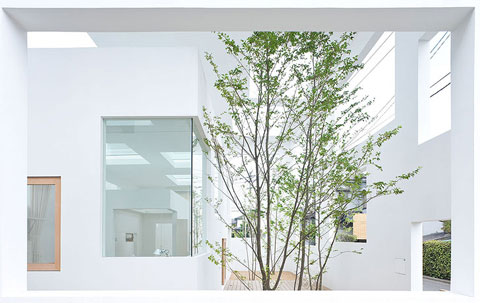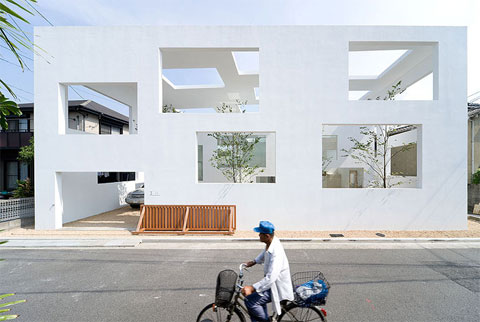 This second glazed package conceals the entire domestic program distributed in an unusual open way: bedroom, kitchen and bathroom are positioned around a third central box that contains the living and dining room. As you can see, this house is all about wrapping!
Openings in the outer wall and roof aren't glazed, so the patio garden, bathroom and kitchen contained behind are totally open to the sky… All the walls and ceilings share the same appearance: a bright white atmosphere flows through the house illuminating all the corners (or revealing the absence of them in several areas). Fruit trees rise freely in the patio garden between perforated wrapping walls disclosing how a joyful experience this building must be…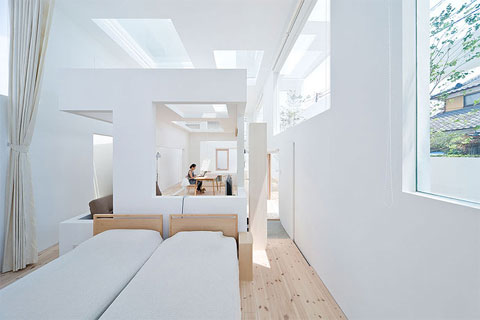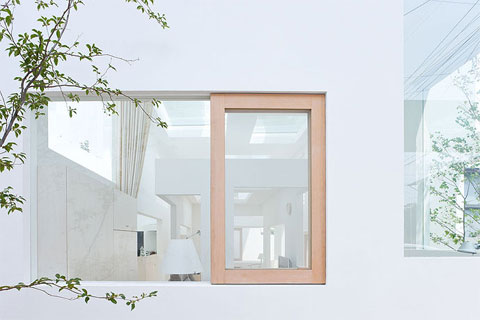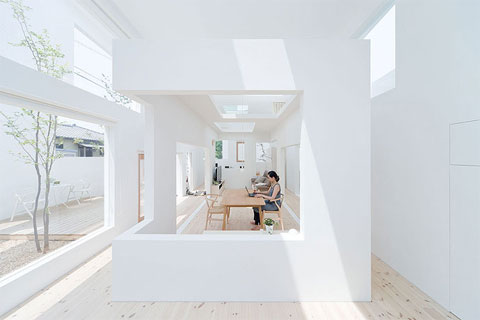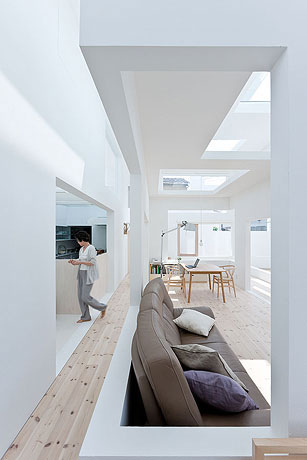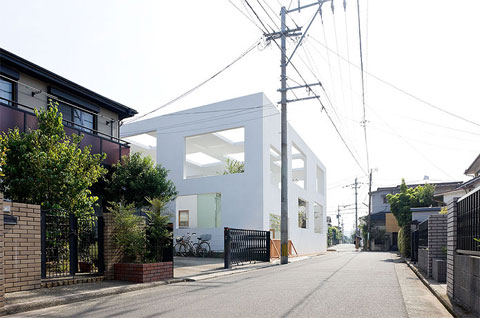 Photography: Iwan Baan.