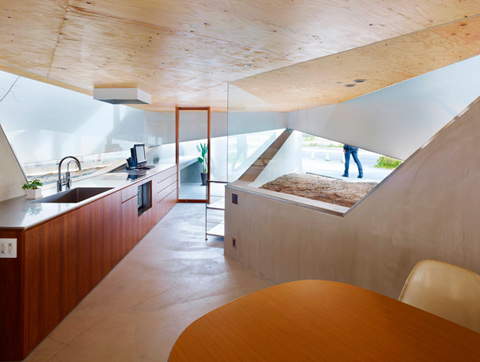 Architecture often reveals the most outstanding results when it comes to dealing with full privacy. In Hiroshima, Japan an unusual windowless metallic facade defines the boundary between the city and the domestic space. This apparently "blind" inhabitable volume is called House in Saka… and behind this small walled world, a compilation of gardens and terraces are waiting to be discovered.
In fact, the external metallic skin wraps around three separated courtyards, shielding them from the street while allowing light to enter through gaps underneath. A raised corner invites us to gently descend into the entrance area: an open space conceals all the social spaces (kitchen, living and dining room) all related with different gardens and terraces.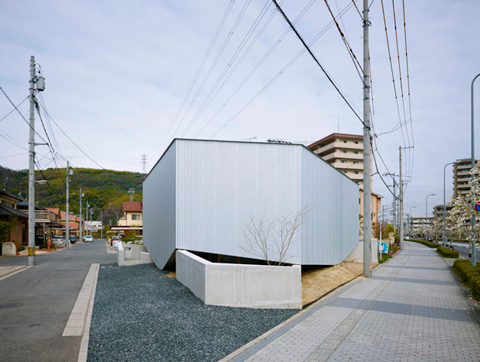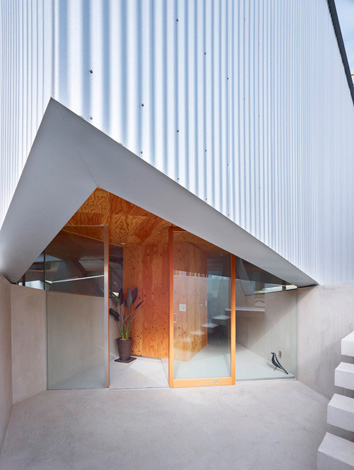 This exquisite solution provides an interior atmosphere rich in different perspectives of the same scenario: a wrapping wall that protects the domestic universe from any kind of intruders. A metallic staircase leads our steps into the upper floor where private rooms can be found: the child room and the master bedroom both served by the same bathroom. Large openings are generously facing the inner gardens and terraces where trees (planted at ground level) can be fully appreciated from the bedrooms and bathroom.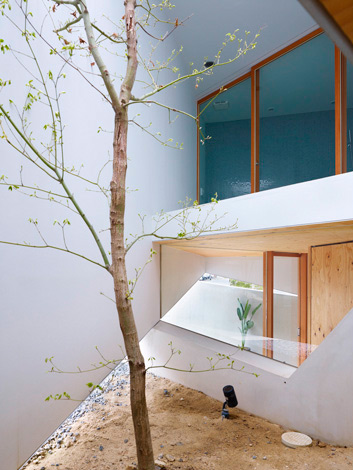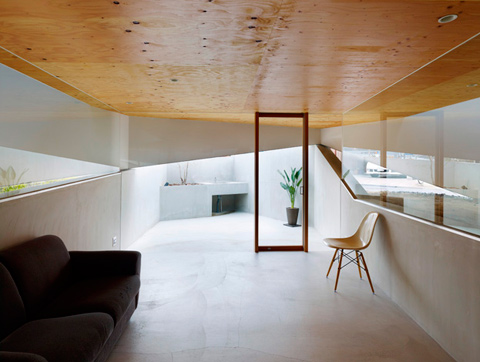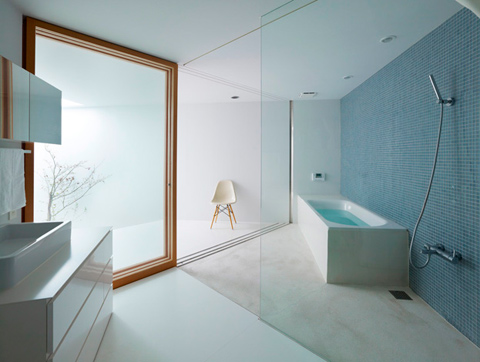 A spatial detail turns this relation between interior and exterior into something fresh and innovative: the angular spaces are a direct result of the building's restricted footprint. A dynamic sense of space was brilliantly achieved.
White assumes a special presence in the interior finishing along with the exposed concrete walls and some wood in ceiling panels and pavements. The "blind" metallic facade conceals a small residence full of unexpected gardens and terraces…squeezed between inner and outer walls!