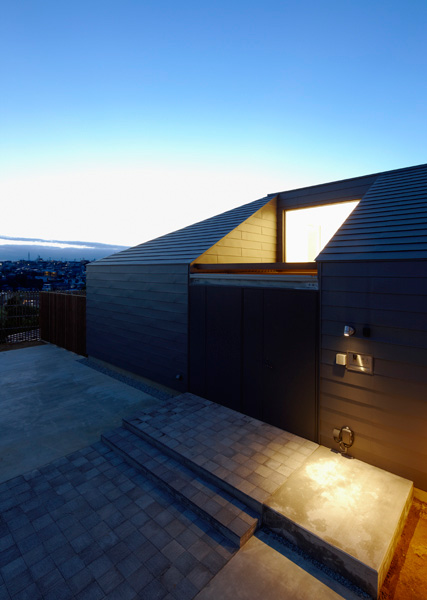 A house has a primary function of shelter and refuge, protecting its inhabitants from the outside world. This concept of asylum can also be seen in the animal world, especially the turtle case. A full-bodied shell guarantees the safety of the turtle while providing a strong visual appearance. In Miyagi, Japan there's a unique residence that assembles the concept of this peculiar creature: House Yagiyama.
Positioned to the south of the Hirosegawa River, this one-story building is placed amongst residential structures that date from the 1960's. A metallic skin covers the entire volume providing full privacy to inhabitants while a breeze passes through outdoor terraces.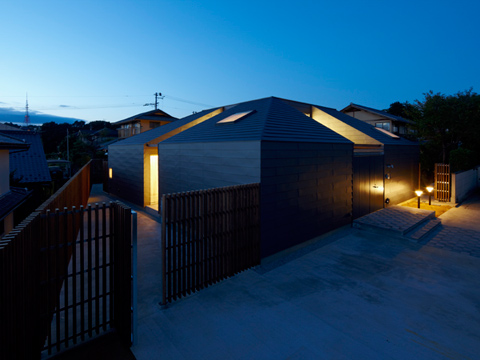 A perfect imitation of the turtle's carapace is accomplished with the absence of windows in the whole house perimeter. In fact, high windows allow daylight and natural ventilation to enter while eliminating any possible views from neighbors.
The program is quite simple and clearly distributed in 137sqm of total floor area. Four terraces where taken from the main volume: the entrance area, a side door connecting to main house, a bright wash room and a garden space that softly divides living room and bedroom.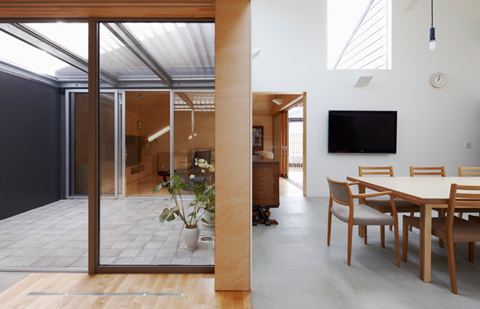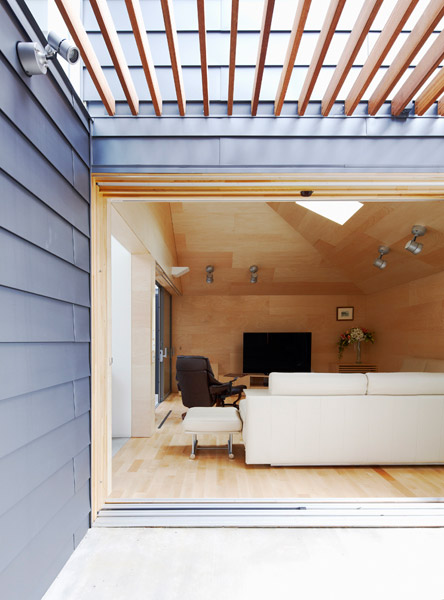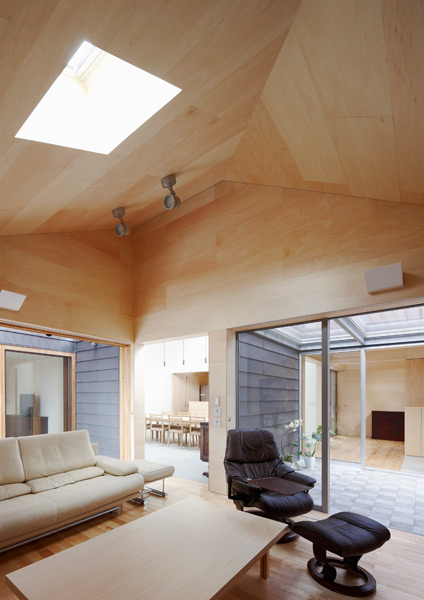 The interior skin cladding follows a different approach from the one developed in the exterior facades: wood covers ceilings, walls and pavements of the lower height spaces contrasting with the white painted surfaces of social areas. All seems to be adjusted to afford protection to the old couple that will inhabit this small fortress for a comfortable retirement…