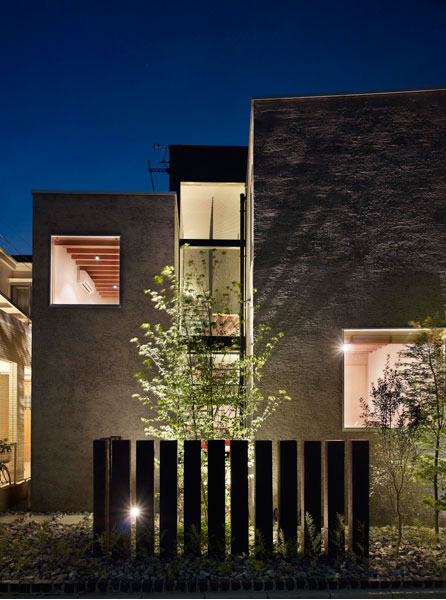 The following project deserves a brief introduction, merely because its conceptual design is quite similar to solving a puzzle. A puzzle tests the ingenuity of the solver. In a basic puzzle, one is intended to put together pieces in a logical way in order to come up with the desired solution.
In Tokyo, Japan there are several urban restrictions that can put to the test both client and architect capacities: high land prices and laws that regulate construction on small sites. Ogikubo House is a three-story building, with a small floor area of 117sqm, that responds to such a daring challenge in the most enigmatic way.
The building is composed by three autonomous volumes that are interconnected with a glass-enclosed staircase. On the ground floor an entrance hall gives access to the garage space, a bedroom and a bathroom. The first floor has the living room, kitchen/dining room and a bedroom. At a lower level, a small bedroom and a storage space take advantage of the available underground area.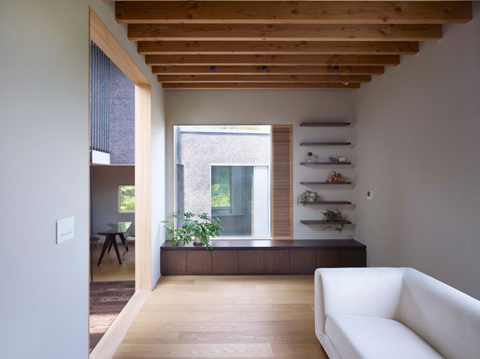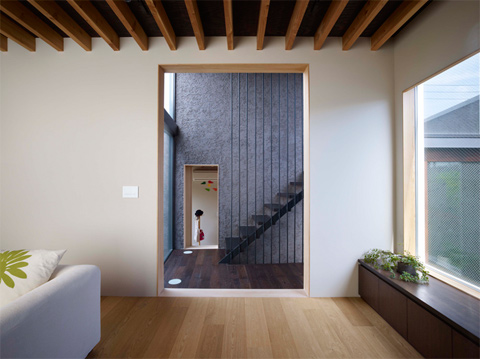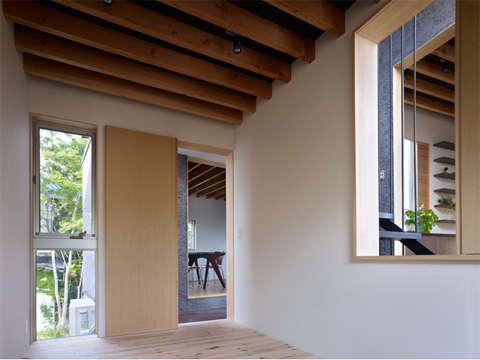 Openings within the interior walls allow activity between the staggered floors. On the other hand, periphery garden spaces bring the urban landscape into the internal atmosphere. Oak was chosen to resolve flooring and ceiling surfaces…Exterior facades are plastered in a neutral grey color while the black metallic staircase assumes a decisive importance as the key element of this architectonic puzzle. The glazed gap between the three pieces works as a unifying ingredient of a well solved urban riddle…