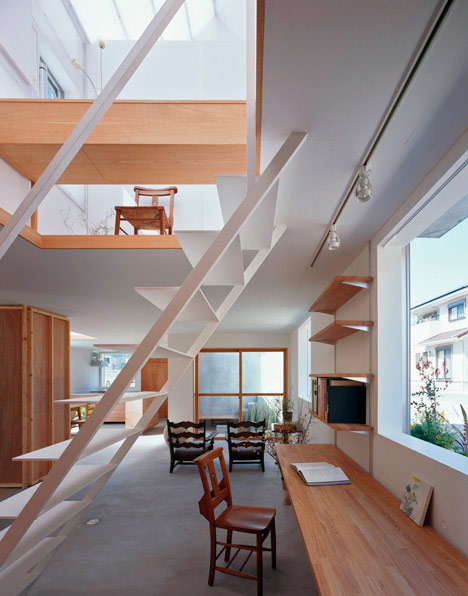 An enigmatic architecture is always full of mystery and complexity… In this particular case, nothing is what is seems: a composition of three volumes – similar to the traditional pitched roof house – rests above a single inhabitable platform, giving body to a house for a family with two children.
House in Yamasaki is located in Hyogo, Japan and has a building area of 94sqm cleverly conceived as an inhabitable sculpture. The program's distribution respects a bunch of remarkable solutions, assuring a pacific integration with the existing context.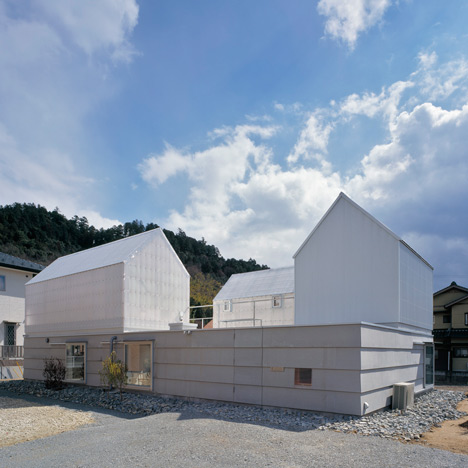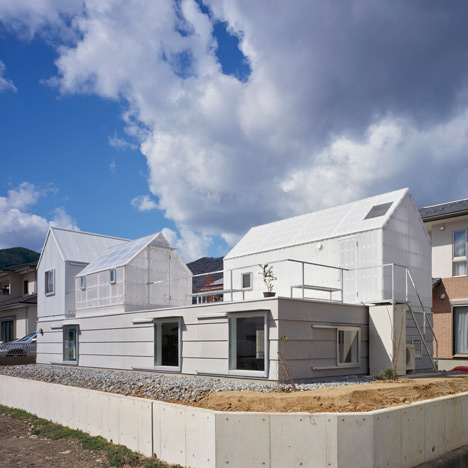 The ground floor is lowered 760 mm below the ground to get a firm basement and also to respect the rural silhouette of the surrounding buildings. A mix of social and private areas is developed in an unusual way: open areas are reserved for kitchen, living and dining while separated spaces enclose bedrooms, closet and toilet.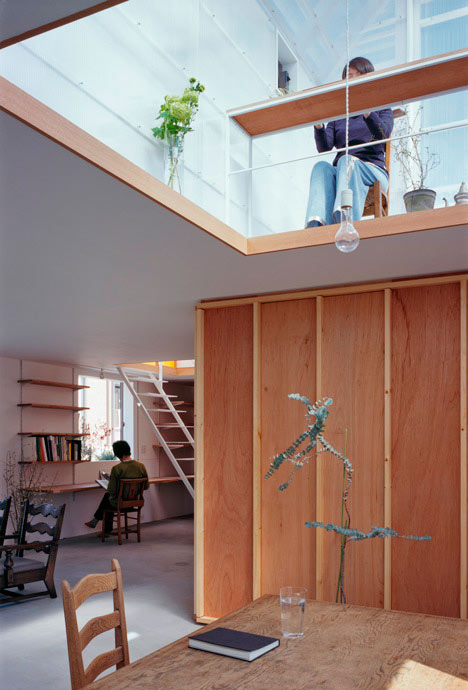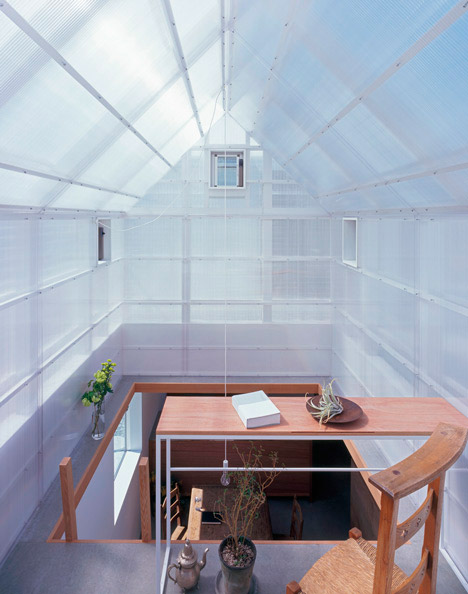 An interior patio gives an outdoor access to the roof terrace where three different shaped boxes contain three distinctive functions: the small is a sunroom; the medium contains a third bedroom (with a ladder access) while the bigger one is reserved for an outstanding bathroom.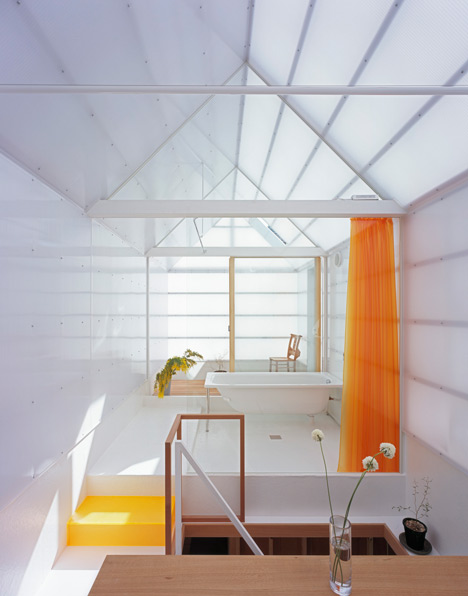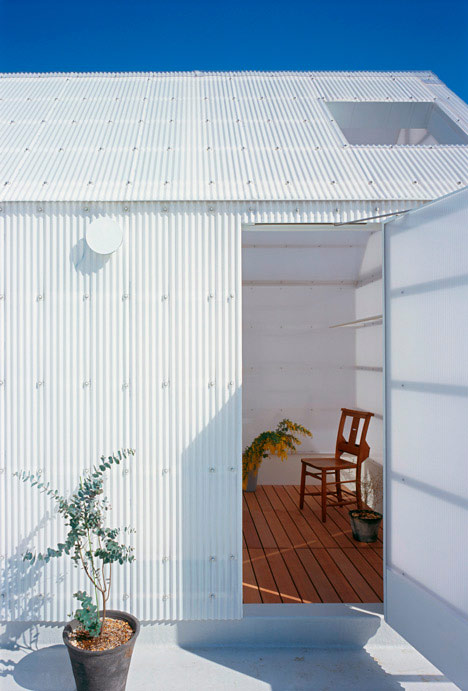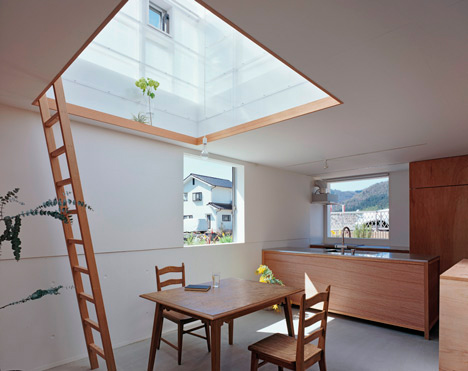 Corrugated polycarbonate panels are used for outer walls of these three volumes. Moisture and water absorbing and heat-retaining sheets of greenhouse use are inserted in between the corrugated panels and structure. An amazing solution for both summer and winter time, don't you agree? The facades of the platform are covered with fiber reinforced cement board, contrasting with the lighter material of the solitary boxes that gently recall ancient architectural forms…