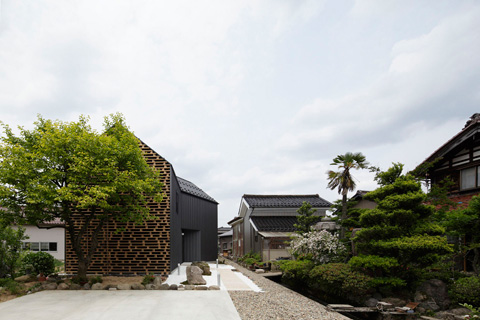 Do you know what Kura means to Japanese architecture? Kura is a traditional Japanese storehouse. Its typology commonly corresponds to durable buildings built from timber, stone or clay used to safely store valuable commodities. House M works as a modern interpretation of such an ancient building tradition, placed in Ishikawa in a tiny gap between the national road and the city limits.
This small two-story building with only 86sqm of constructed area captures our attention for its formal simplicity: the program is compact and distributed in a very particular way.
A fold in the middle of the volume marks the entrance area and divides it into two symmetrical parts: one for private areas and the other for social spaces. Openings on both sides of the fold generate entrances leading into an open-plan living room on one side of the house and bathrooms on the other. On the upper level, a mezzanine library overlooks the living room while a bedroom is located in the opposite zone.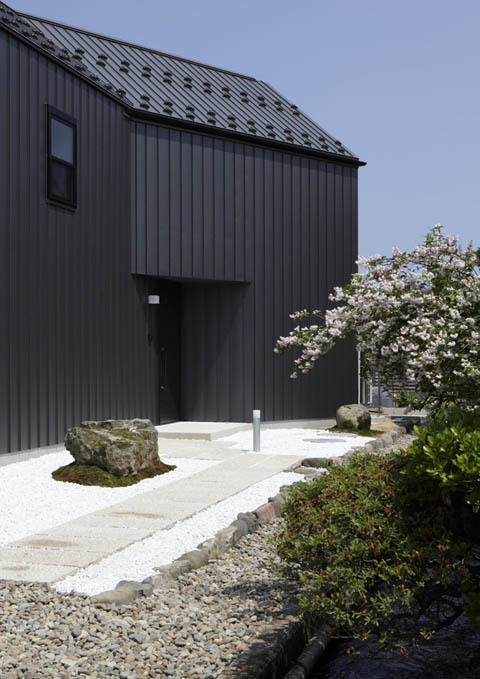 The most amazing aspect of this small house resides in its tectonic appearance: an atypical grid of timber louvers screens the end facades of House M, offering a balanced contrast with the dark metallic cladding of the roof and the remaining facades. This wooden screen filters daylight, producing an outstanding tapestry of color durable for an entire lifetime. The surroundings trees and rice fields are now in constant healthy dialogue with a new partner…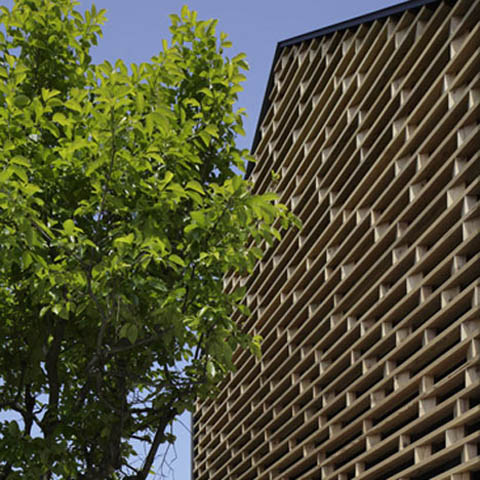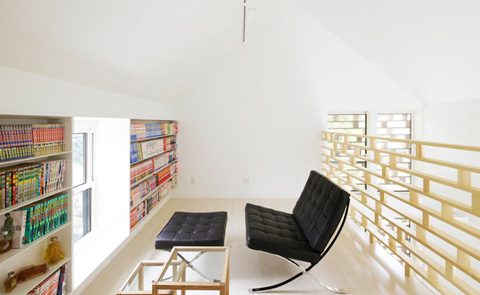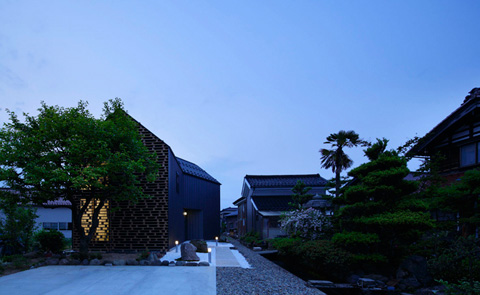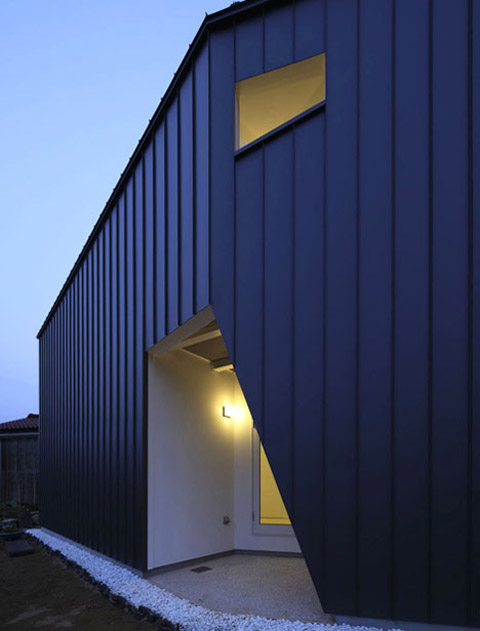 Architects: AE5 Partners
Photography: Nacasa & Partners