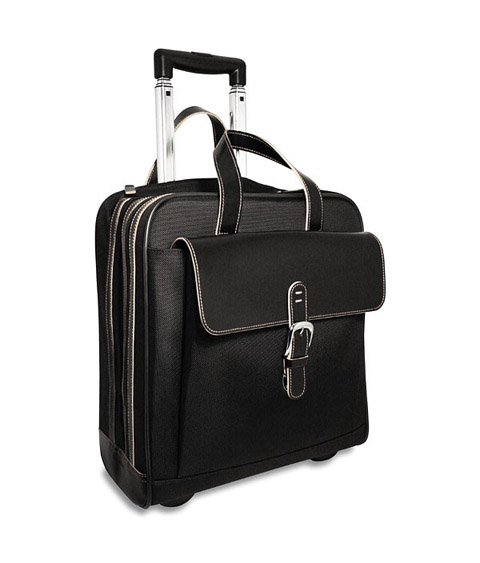 Travel season is just around the corner, and if you're like me you probably take your laptop with you whether on business trips or leisure. Carrying a laptop bag is not always comfortable – especially during a long trip – but with the Vertical Wheeler by Jack Georges it's a breeze.
A part of the Generations Edge Collection, the Vertical Laptop Compatible Wheeler allows you to carry your laptop, with up to a 15.4" screen, and fly with convenience and style. The bag is hand crafted from wrinkle-free nylon and trimmed with a durable scratch and stain resistant Italian leather – nice…
This stylish bag consists of a padded compartment to keep your laptop safe and secured, various pockets and organizers, an accordion divider, and an extra zippered back pocket for your papers or travel documents.
To make it even more convenient, a piggy-back strap will securely hold the case on top of your carry-on luggage. Now all you have to do is relax, have a cup of coffee and wait for boarding to begin.
Dimensions: 14″ x 15.5″ x 6.5″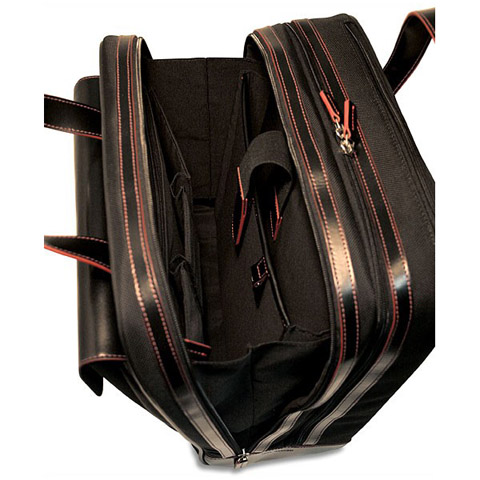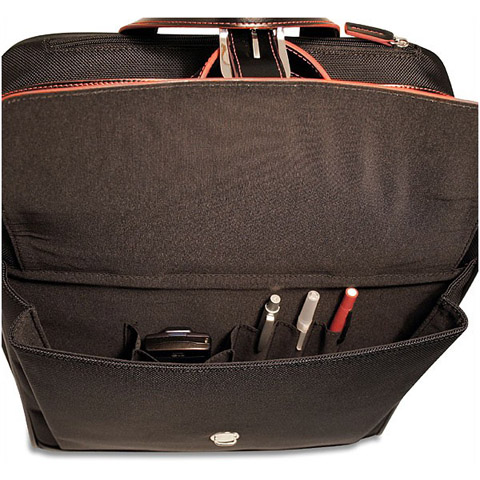 Buy This Item