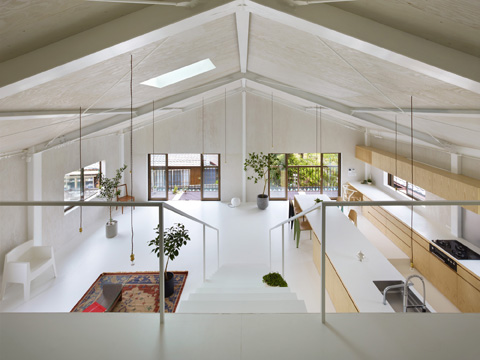 House in Yoro testifies a truly architectonic metamorphosis! In Gifu, Japan a small two-story warehouse, with a total floor area of 132sqm, was transformed into a contemporary residence full of spatial surprises.
The process behind this amazing conversion followed a simple set of circumstances: the key space of the house is positioned on the first floor of the converted warehouse, accessed by a staircase inside the ground-floor garage. A large white box stands perfectly anchored in the center of the upper plan creating private rooms inside and a loft above.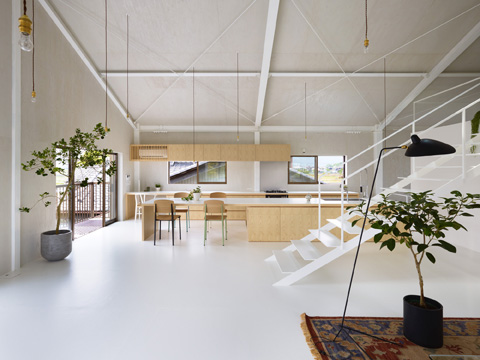 An ingenious solution takes full advantage of the generous dimensions of the existing space. The loft is accessed by a spacious white metallic staircase and used as a children's bedroom while the main bedroom is totally painted in a deep shade of purple and the bathroom is lemon green.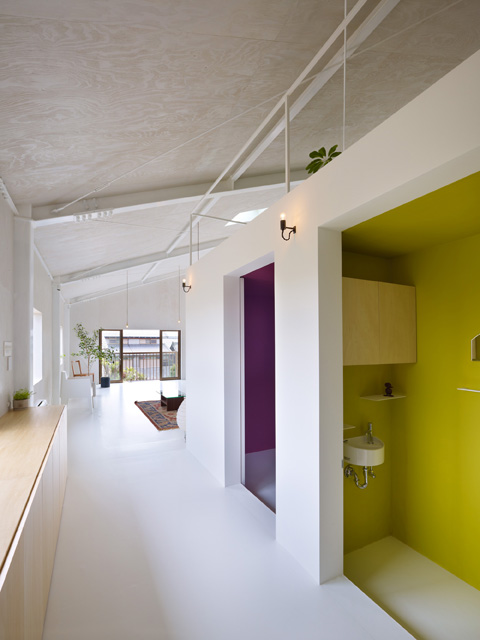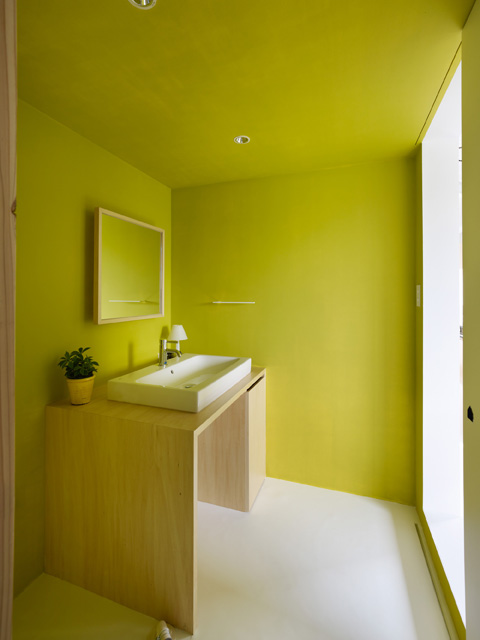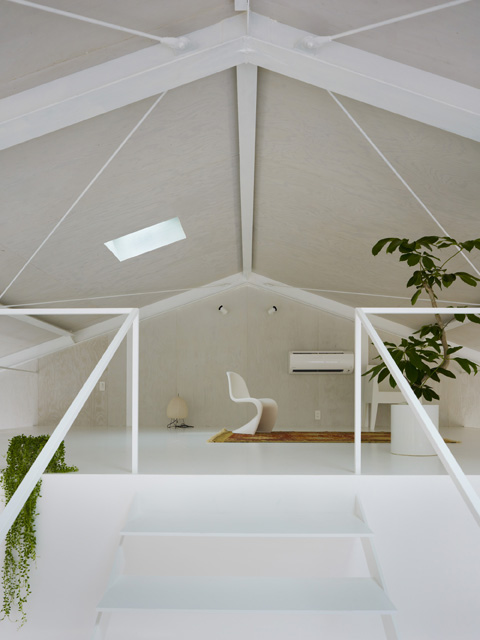 The remaining space of the first floor is left open without any kind of partitions: living and dining areas are discretely divided by the metallic staircase. A large balcony invites inhabitants and visitors to enjoy a breeze of fresh air. White dominates the interior atmosphere of the social areas from structure elements to pavements and wall surfaces, while only plywood panels escape this golden rule…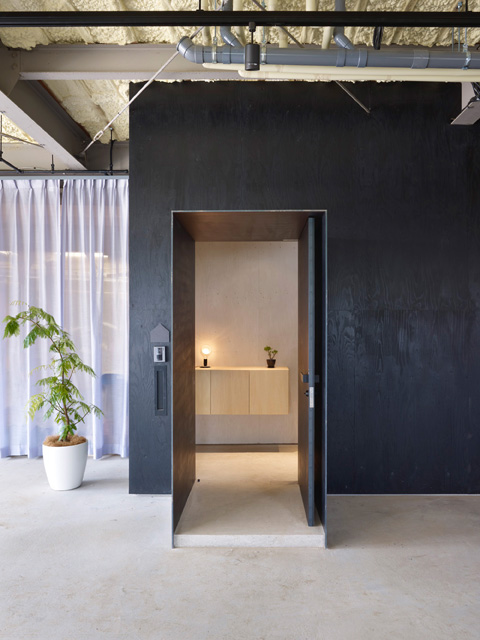 Architects: Airhouse Design Office
Photography: Toshiyuki Yano