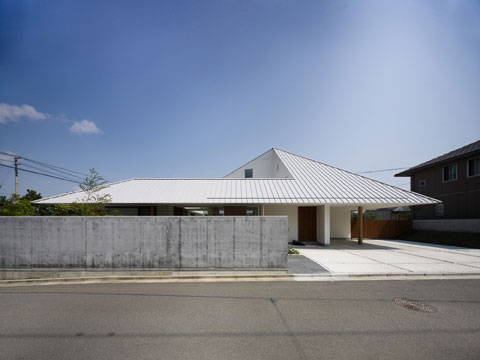 Architecture is often similar to a sculptural exercise…House in Sanbonmatsu reveals this kind of resemblance. In Kagawa, Japan a two-story house occupies a site around twice the dimension of neighboring properties, so a gently sloping roof was developed in order to minimize the volume impact. Removed sections of this roof demonstrate the sculptural influences behind the design process, creating a central void for an open-air courtyard. A vibrant volumetric appearance seems to be perfectly merged in this suburban residential area.
The distribution of the program is ruled by the central void carved from this architectural masterpiece: an exterior parking space precedes the entryway that establishes the starting point for a domestic mystery tour.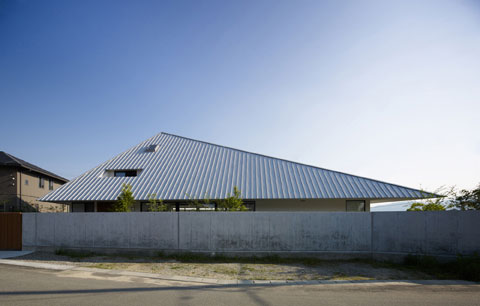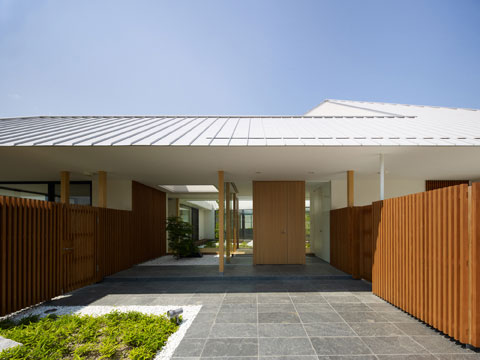 All social and private spaces are arranged around the perimeter of the central courtyard, including a double-height kitchen and living room with a sloping ceiling that tag along the angle of the roof. Only two bedrooms are positioned in the upper level accessed via a mezzanine corridor.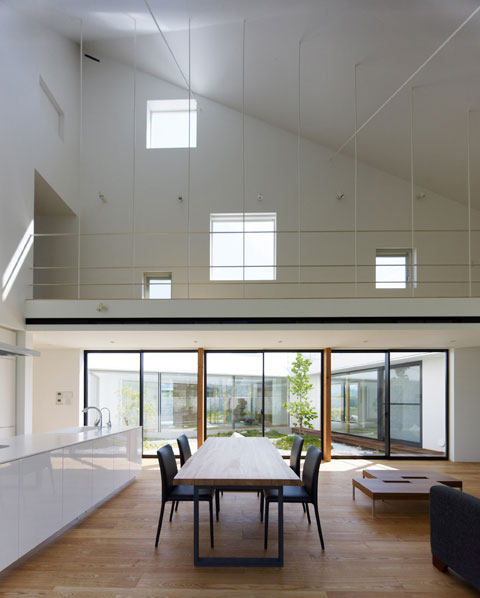 The need of permanent contact between interior and exterior areas lead to a conceptual solution based on terraces and gardens wrapping the exterior of the building, while a small courtyard is enclosed in glass beside the entrance room and a wooden deck extends across one side of the roof.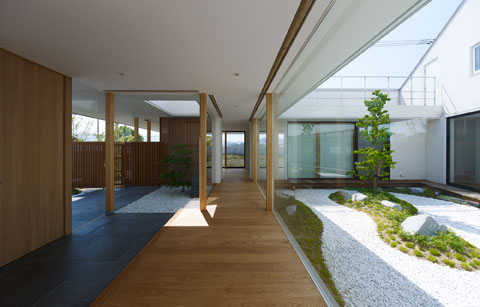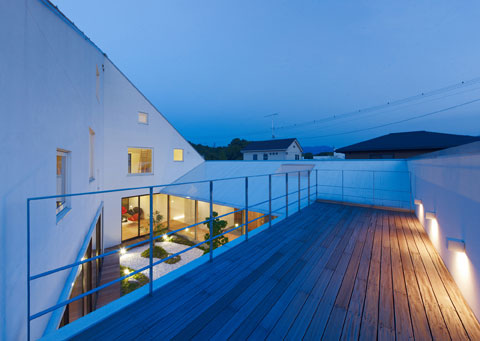 Actually, full-height windows are placed throughout the entire ground floor in order to enhance this special relation between indoor and outdoor spaces. Small square windows on the upper floor offer a glimpse over the courtyard and the surrounding area. A metallic grey skin covers the sloping roof that silently rests over white painted stucco walls…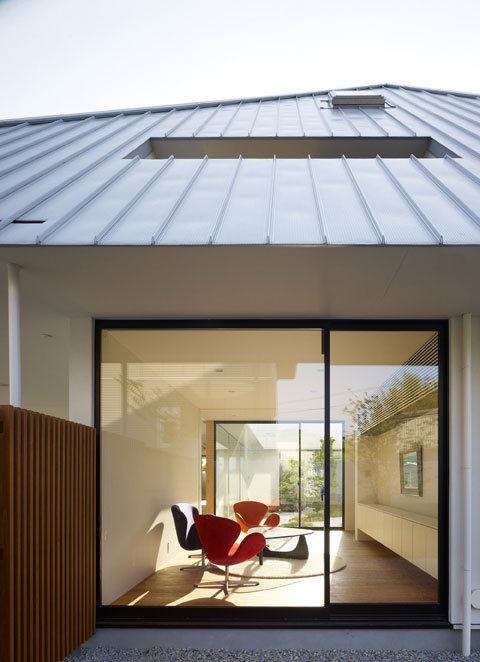 Architects: Hironaka Ogawa Architects
Photography: Daici Ano