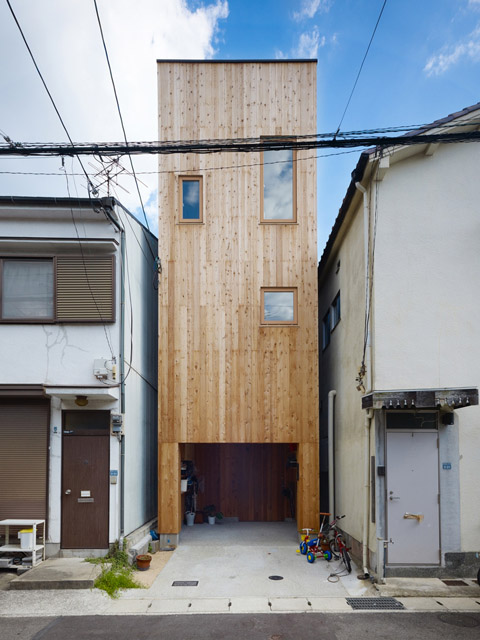 In Hyogo, Japan a multi-level house beautifully defies a challenging space in a deep tight site. House in Nada is a small single family home distributed in three levels occupying a total floor area of 63sqm. Nothing is what it seems inside this vertical building…
A large opening on the ground floor serves as a parking area and also as the front door, leading to a small hall that gives access to a storage area and a bathroom.
The first floor is composed by a large central atrium that establishes the main core of the entire volume. Living, dining and kitchen areas are sequentially connected in an open space plan in order to achieve a bigger sense of space. In fact, this central void is cleverly positioned above the dining area creating a special atmosphere over the inhabitant's head… almost like a blessing brought by the strategic skylight placed on the rooftop.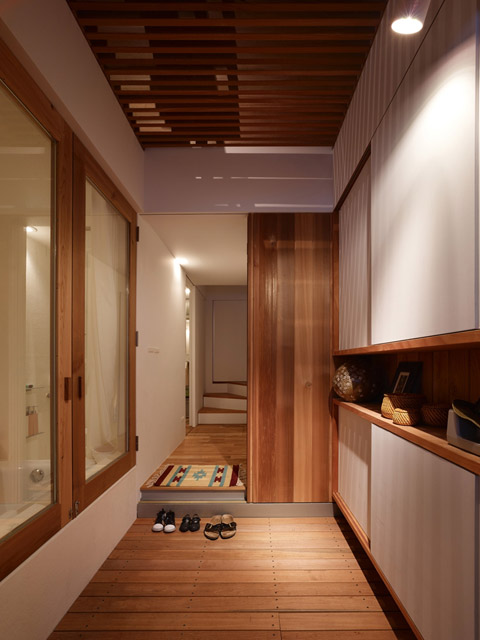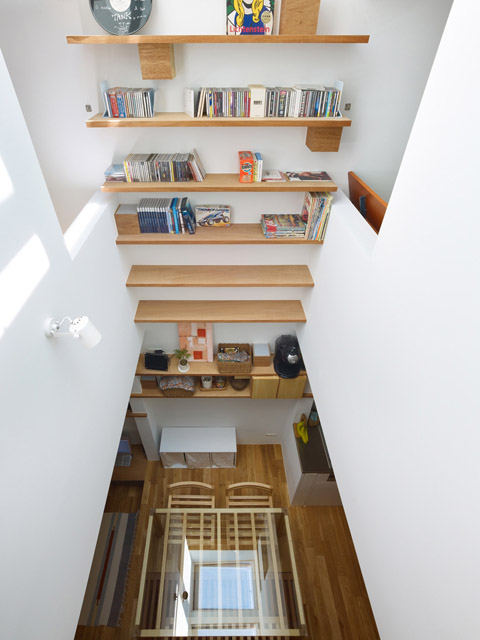 The last level is reserved for two bedrooms ingeniously separated by the central atrium. All rooms are layered with an unusual system of wood ladders that finish in a rooftop loft where a full glimpse of the surrounding landscape can be appreciated.
In spite of its exquisite interior composition, House in Nada presents an exterior detail that captures our attention: the wooden skin of the facade with its various small openings, slightly resembling an abstract representation of a human face…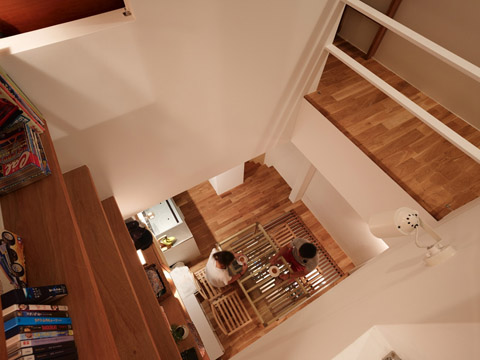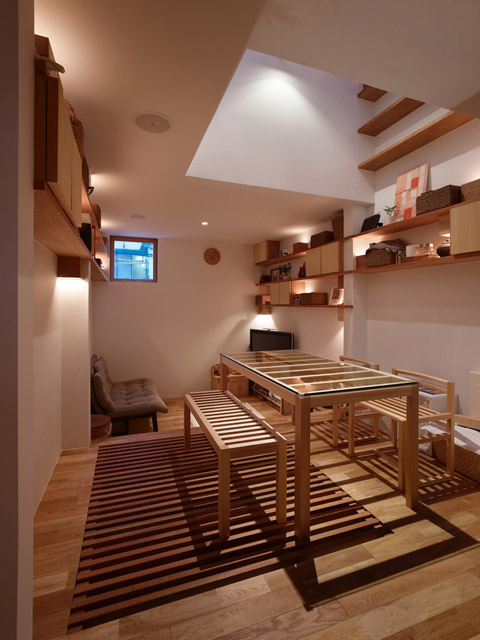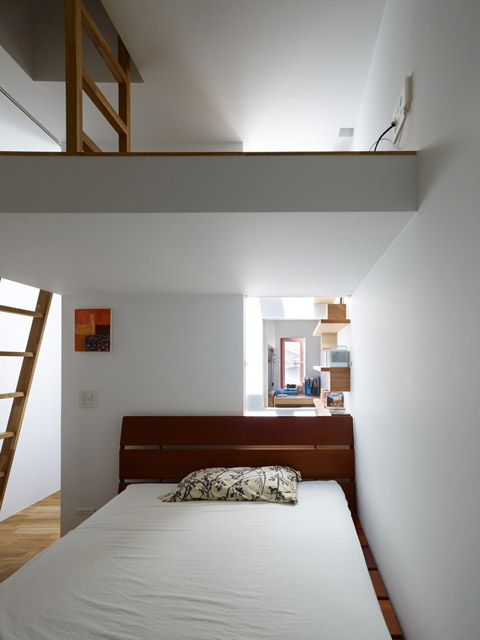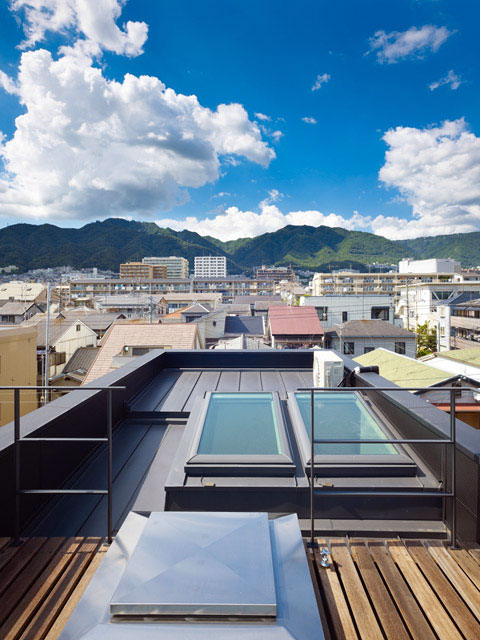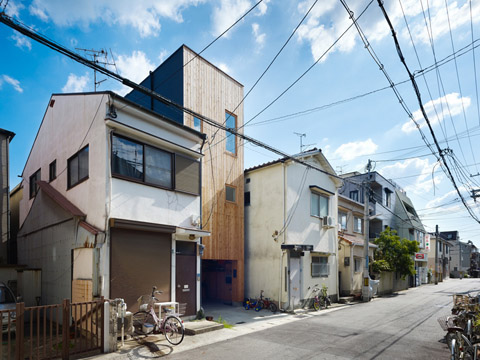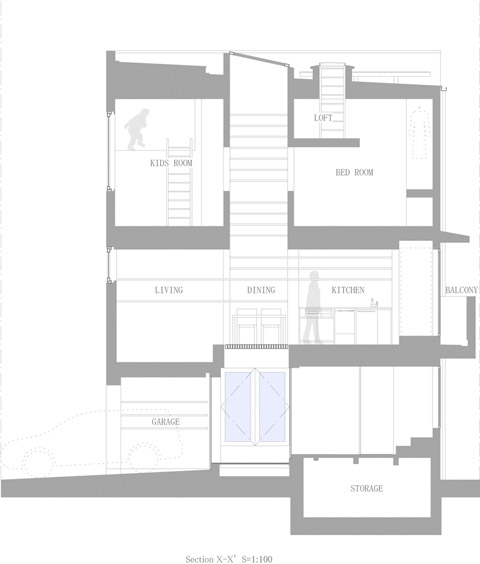 Architects: Fujiwaramuro Architects
Photography: Toshiyuki Yano